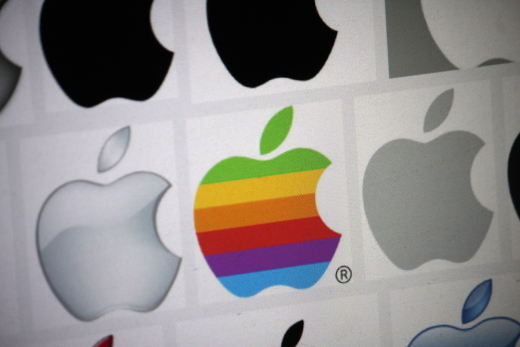 — Pratima H
Immortality becomes you, gasps Aro at Bella when she turns into one of his own ilk. She responds with a look that re-affirms the vital difference between the Cullens and the not-so-principled vampires – the former never hunt humans for blood.
It's not an easy principle to keep, by any means. Self-control under the most inhospitable circumstances, keeping one's natural instincts in check and sticking to the 'right' thing vs. the 'easy' thing– if humans have not been able to do it all the time, why to expect this level of abstinence from vampires?
Still, Edward and his brethren maintain the vow, for centuries altogether. Corporates have a Cullen streak too, albeit, to be fair, it's not at all easy to balance your thirst for profits and bigger markets with the moral obligation of not inflicting any collateral damage.
It's tough to resist the smell of fresh, warm, lusciously-red human blood, as any vampire would attest. Then how can you not grab an inviting throat when you see the colour of wide product margins and a throbbing, pulsating vein of customer addiction right there!
You can. If you are a Cullen. Just don't drink from human arteries, rip an animal somewhere instead. That won't buy you a vegan's certificate of appreciation of course, but it will still keep you a little closer on the right side of an ever-blurring Twilight.
Yes, you can. Sell your fare, but a tad attentively. Extract profits if customers are ready to pay, but please do not uproot their values. Dig your teeth deeper into the market you pursue. Just do not create any unsolicited Newborns if you can.
Because, they inflict much more damage than you can ever imagine. Create star products and stellar bottom lines by all means as long as you can ensure that they do not bleed over in the society on the wrong fringes. Make sure that these celebrity products are sourced responsibly, hewn in the factory with some attention to environment, backed by use of resources that do not do any backdoor damage and ultimately sold to consumers in a way that they can at least dispose them without wounding our planet.
Sounds easy and Edward-ish? Well, it's not so much of a trot in the park when it really comes down to doing all this at every part of the food chain, and more so when you sell marquee products and have a scale and reputation like no other. We couldn't have a better example than the I of every eye this week – Apple.
A company standing between dawn and wee hours of eco-qualms, a brand worshipped by many and hence also a brand served with more rotten tomatoes by the rest. A product that is living the irony of becoming the blue-blood of sorts, thus cursed to juggle the surging appetite among its devotees with the outpouring of constant environmental hemorrhage.
What it buys?
Let's start at the beginning of this tangled chain. About Apple's own supply chain and assembly floors, a lot has been spotted since its advent as a legendary brand in the market. The company received flak on numerous occasions like inadvertent dumping of toxic waste in water chain in some of its Asia-based plants.
Also putting its head on the line was its now-on, now-off tendency to associate with organizations like NPO EPEAT (Electronic Product Environmental Assessment Tool).
But at the same time one can't ignore hearing how the company has at least pioneered some restrain on toxic chemicals like Brominated Fire Retardants (BFRs) and PolyVinyl Chloride (PVC) when it comes to using such stuff in production process. It has also shown that its new designs are corroborating its intent to reduce carbon emissions during assembly stages. Use of recycled plastics, recycled paper, biopolymers and vegetable-based inks enhances that emphasis and so does the stamp from ENERGY STAR (the US Environmental Protection Agency's guideline for energy efficiency).
It has claimed use of Mercury-free displays, PCS-free power leads, Arsenic-free glass, Lead-free solders, BFR-free plastics and Phthalate-free cables also. It cites how Mac Pro used 74 per cent less aluminum and steel than the previous design and how unibody construction approaches made products like iPad and MacBook air thinner.
That's a very potent area of cutting environmental damage since it's obvious that unless Jonathan Ive comes up with a new rabbit from his millinery, conventional metal, especially aluminum, has to go in computer hardware. And Apple working on the right ingredients with a foresight would also help the recycling folks when the product lifecycle enters the caboose.
Inching ahead – What it clobbers?
Design has always been the enviable and almost inimitable edge for this brand, helping it to take usability to new levels. But apart from other distinctions that it earns thereon, the idea of it being 'closed' on many dimensions is hard to shrug. We are not talking about OS and klatches of applications here but that 'closed' tag seeps over to the way components are knitted together or the way the product is amenable to any reverse-engineering.
Apple products are surely not toys that your five-year old boy at home can dis-assemble for his curiosity.  For it is tough for even the adjacent repair industry experts to unlock an Apple. Features like Retina display Macbook Pro or a glued-in stripped battery with iPhone 5(that has been criticized as nigh impossible to detach unless you reduce the product to a gruel and then sift); are examples that remind of the difficulty that this design mindset results into, no matter how much unintended.
Not-being-prone-for easy repair-disassembling and hence in some ways tough for easy recyclability has often been a potshot that industry watchers have served towards this iconic brand.
What is hard to miss is that Apple is a Jimmy Choo of sorts for the well-heeled in the world of gadgets and tech wardrobe, so the paradox instantly burdens the company. How do you keep people and fans queuing since midnight with the birth of every next iPhone sibling and still make sure that they stretch their device's life as much is possible? How can a customer stay fashionable and in-sync with the latest tech baubles and still not add any environmental dump to e-waste cargo? That's a question that marketing wizards and brand experts need to darn well with product positioning.
What it burns?
Yes, there is a big stove 'Cook' ing (Oops) things at Apple before it ends up in your hands. Servers, data centres and everything that keeps its facilities and footprint fired up.
From being keelhauled just a few years back by Greenpeace for relying too much on highly polluting coal power for its server sites and clawing some low scores on clean energy, to being applauded by Greenpeace recently, Apple has seen both sides of the fence. Words like Bloomboxes, solar, hydro, biogas and wind are part of Apple's vernacular now especially when we see claims, tours and report cards flagging some really green pennons at company's data centres. Not only that, there is word around that Apple's new-found obsession with renewable has even pushed solar high and strong on electric grids in North Carolina with new rate categories. With C7 Tracker arrays spread across acres and large-scale adoption of new energy prototypes, Apple seems to be daring to not only change its diet but experiment with it too.
As to water, Apple has been showcasing water improvements at Cupertino headquarters, landscaping conversion for drought-tolerant plants and irrigation retro-fitting for water saving efforts.
For one, Apple acknowledges that Climate Change is real and knows that it does contribute to emissions in use of energy and material. In the same breath it counts how it is trying to get energy from cleaner sources and confidently asserts itself as the only company in its segment to use 100 per cent renewable energy for data centers while its product line aligns well with ENERGY STAR guidelines. It is confident that its carbon emissions per product are dropping.
All it needs to do is keep the momentum going and cover co-location facilities and other hidden nooks of carbon usage across its geographical spread.
What it dumps?
Hear Apple in its environmental alley and you find that it apparently holds its suppliers responsible, conducts factory audits and tests laboratory results at outfits like Cupertino, all to make sure that anyone who assembles uses and recycles the products can do it safely.
It even professed setting up of recycling programmes in 95 per cent of countries of its sales footprint and diverting over 190 million kilos of equipment from landfills since 1994 as well as take-back programmes or alternate arrangements for recycling-led transport of electronics (where by the way, if it is asserting correctly, 90 per cent of devices recycled are not even Apple's own kin).  Along with an eco footprint on display for its devices, it has been reported that the company tries to encourage recycling with Apple gift card for the value of old devices and recycling for free if it doesn't qualify for reuse.
But at the same time, one can't resist wondering if the execution part is as glitzy as the latest iPhone. Is it really easy to recycle or re-purpose the lifespan of marquee products that we have become obsessed with? Do we care for our last Smartphone or gadget's obituary enough before we rush to get our hands around the latest show-stopper?
Well, the intent appears to be well-paved with some recent headway made by the company both front-yard and back-yard but as impossible as it may sound, the real impact would happen only when it is able to get the perfect poise (and not just a pose) on every bit of the product chain, especially towards the graveyards.
Like Apple itself nails it on the spot somewhere– "We are proud of the progress we have made, we know we can still do better. It won't happen overnight."
Nothing arrives overnight. Except Volturi.