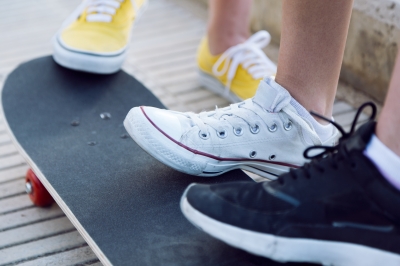 "In a car you're always in a compartment, and because you're used to it you don't realize that through that car window everything you see is just more TV. You're a passive observer and it is all moving by you boringly in a frame.
On a cycle the frame is gone. You're completely in contact with it all. You're in the scene, not just watching it anymore, and the sense of presence is overwhelming."
Robert M. Pirsig bolted so much Zen inside a Motorcycle that it is hard to imagine being on a road without being wistful and wise. But can we add music to the view from a car window and subtract the frame? Can we become part of the scene without facing the panic attack and condescension that cyclists go through?
A recently concluded road trip by a new tribe tells us that it is, indeed, possible.
If you see tread marks left by the MMMF (which is led by none other than the maestro Zubin Mehta) and the Roadtrippers (a new cult for gravel-worshippers) you will soon make a pattern of where they have been all this while – raising funds and awareness for bringing music to children who study in municipal schools.
But where are they headed to and why this peculiar road? What brings together a Mumbai-based road-tripping community for enthusiasts, beginners and those who love hitting the roads and a not-for-profit organization that promotes western classical music through the presentation of high quality concerts and music education for children i.e. the Mehli Mehta Music Foundation (MMMF)? Music, wanderlust or a pithy spirit that lubricates minds and eyes when one's feet hit the road?
Let's find out from MMMF first.
What's the journey, so far, been like? What has punctuated it -the vision, the struggles, the milestones, the memories etc?
As you know, the organisation promotes western classical music through the presentation of high quality concerts and music education. We have over 640 students who come in for classes between 1 and 5 times a week. Much of our focus is on early music education via our Discover Music programme. Five children's choirs make up our Singing Tree programme. Our instrument programmes have over 80 students in piano, violin, viola and cello. Students in Mumbai tend to have 1 instrument class once a week with very little follow up. Over the last 10 years the Foundation has implemented more contact hours a week to provide a holistic approach to learning an instrument to ensure meaningful progress for instrument students.
How do you ensure the outreach works?
We focus on the importance of regular practice and many of our students appreciate the importance and benefit of practice. The Foundation's Outreach Programmes reach over 700 non-fee-paying students from low income families in municipal schools managed by the NGOs we partner with. The schools and NGOs the Foundation works with include the Aseema Charitable Trust wherein early music education is delivered on a weekly basis in these schools where we teach music to a progression of classes at municipal schools. Our teachers have noted the benefits that both young children and teacher trainees have drawn from these classes, not only in terms of musicality and the enjoyment of participation, but also because these classes have helped them in their confidence, in their ability to focus, to listen and with their concentration.
We also work with Muktangan (an NGO that runs seven municipal schools in the mill area at Parel, Mumbai) delivering intensive music training to teacher trainees in the Teacher Training Programme year-on-year. Muktangan, Over 70 teacher trainees are offered training at the start of each year and selected teachers amongst these are then trained rigorously as the year progresses.
Then there is St. Stephen's High School where thirteen students from both the primary and secondary sections are in an instrument program with the Foundation and have classes four days a week.
How exactly does all this effort help students?
Students, who learn musical instruments, benefit from increased memory capacity, learn time management skills and perseverance, improved reading and mathematical skills and develop sharpened concentration.
Our outreach programs have also greatly enhanced students' and teacher trainees' language development and speaking skills and markedly boosted the development of young children's small and large motor skills. Selected students in our outreach programs are offered short term choral music training yearly and participate each year in our annual Singing Tree choral music concert.
Any next-new goals that have been outlined for the future?
We hope to be able to reach more students from low income backgrounds in the city via our Singing Tree choral program. The voice is our primary instrument and each of us has one. So, this is the most effective way to spread music in the ages 7 to 16 age group.
How crucial or useful is CSR/Corporate support for such initiatives?
It is extremely crucial to find CSR/Corporate support for these programs. The quality of teaching and remuneration to our teachers is the same whether we teach fee paying students or students who receive our music education at no cost to them. Therefore, it is importance for us to generate commitment and financial support to run these programs for students from low income backgrounds. Our teachers are fine, dedicated and hardworking and we need to compensate them adequately to do the kind of work that puts a lot of strain on their own voices (working in municipal school with lots of ambient noise and humidity). Partners like the RTC (Roadtrippers Club) are a big help here and through their support we look forward to doing more.
Tell us more about the 88-keys program and the upsides/challenges of crowd-donations in India
The 88 Keys Program was a crowd-funding project conducted by the Foundation in its effort to purchase a Steinway Piano. The project was successfully completed by November 2017. The advantage of any crowd-funding project is that many contributions can lead to the ultimate goal. The challenges are to make people aware of the existence of such a project as well as imparting information about the aims of such projects.
When it comes to education-crusade, how much of the problem is around money, how much about resources, or execution or people?
We are only as strong, and can do as much, as the teachers we have – it is always a challenge to find dedicated and good music teachers. The Foundation is fortunate with the teachers we have – they are excellent musicians, fine human beings and dedicated teachers, committed to their craft and love for children. For every new program we start we have to budget and think of the long-term sustainability. It is easy to start programs, but the funding must remain over the long term for the Foundation to make the commitment to the students.
Some Qs for the Roadies with a new task…
How easy is it to make a difference for the cause chosen here? How distinct is this road-community from HOGs or Bullet-rider-clubs?
The cause is much larger than the efforts that we are taking. We are creating awareness about the program and hoping to be able to reach out to people to contribute monetarily and with their time to do the same. In that sense, it is easy, when you support such a noble cause. But to make a difference, there needs to be a movement in the way people start perceiving the role of music in our lives and that is a slow and steady process. But a beginning needs to be made and we are all for it.
The RoadTrippers Club is not about a vehicle make or type. As the Name suggests, HOG's are Harley owners and Bullet rider clubs are mostly for owners of the Royal Enfield. There are Biking clubs that also accept members with different makes, but our difference is in the fact that we do not restrict you as per the number of wheels your vehicles have. You can come for a drive or plan a drive on our platform and join a group of fellow Travellers based on your interests, be it cycling, running. While we are about making people aware of the pleasures of exploring the countryside, we also theme our drives, around some passion that resonates with the participants. Therefore, you will have food drives, photography drives, star gazing, Wildlife etc. All said, being a part of causes that are noble in nature comes naturally to Indians, it requires just a few moments of your time to be a part of such a cause, not a lot to invest!
What is the potential of communities (like bikers) in making a difference to the world while keeping their core passion in good gear?
The potential is huge. The Bikers and travelers, by themselves, are people who have seen a lot of the world and are able to exude and resonate with a worldly view to the problems we face today. Groups of people are more likely to get together to help others and can do much more than individuals. Therefore I believe that these communities, bikers travellers, photographers etc can make a definite difference!
How well are such groups aligned to directly-relevant issues like road safety, pollution and global warming?
A lot of the travellers are directly associated with road safety issues that we face today. Driving tips and tricks to keep you and people around you safe are a part of every group drive that we take, and we are very serious about it. We are also very clear that each participant has to meet the standards of law for pollution that are prevalent in the country. Our vehicles will comply and we make sure that we spread the world wherever we travel to. One of the major causes that we work actively towards is keeping India clean. We make sure that we clean up when we leave a destination that we have been to and not mess with the ecology.