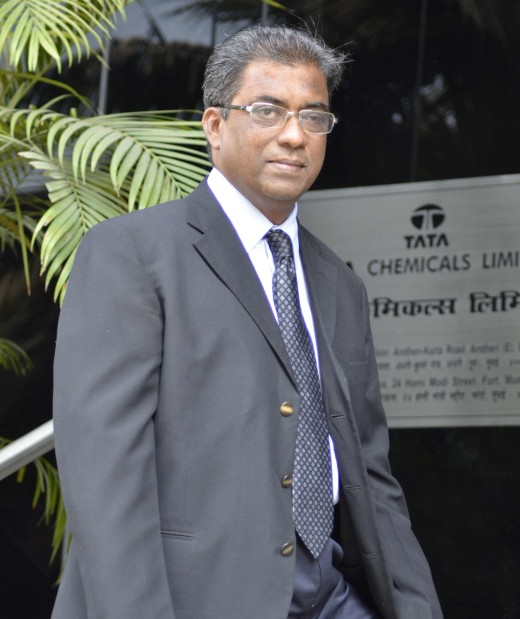 Among the very many companies in India (especially in the Tata Group), Tata Chemicals Limited (TCL) holds a special place. And the reason for it is not hard to fathom, its products are among the most ubiquitous and common in India (Tata Salt, Tata Swach, and others) making it a fairly profitable business. Yet, even when it conducts it business, it does so in a manner that is congenial with principles of sustainability. In fact, the company has ingrained the principles in almost every aspect of its business, thereby making sustainability core to its business.
Today, TCL is the world's second largest producer of soda ash and a market leader in iodised salt segment and a leading manufacturer of urea and phosphatic fertilizers. The company has a robust CSR plan in place, and is working with several communities as part of its effort. Its plant in Babrala in Uttar Pradesh is stated to be the most energy-efficient fertilizer plant in India.
To know more about TCL's sustainability efforts and how it looks at communicating the same with the world, we met up with Sanjay G Choudhary, who has led the sustainability strategy development at Tata Chemicals as Chief Technology and Sustainability Officer from 2009 to 2013 before moving to the JV in Morocco as the Joint Managing Director in Jan 2014. In an interaction with Shashwat DC, he unravels the chemistry between internalization and impact. Excerpts:
Lot of practitioners have diverse answers on the question of biggest challenge to sustainability. What are your top picks?
The challenge in communicating sustainability strategy is in managing the business and social contexts, if I were to put it in one line. See, the
communication on the strategic aspects requires information and ability to redefine and realign the businesses in the emerging sustainability expectations and take these concepts on board. For the social context the key challenge is effective communication with transparency.
In the recent past various NGO's, institutions, organization like UN, IPCC and universities have communicated effectively with the support of global media on the various issues and concerns pushing sustainability communications high up on the corporate agenda. In this backdrop the corporate leaders need to handle the dilemma of avoiding underselling the strategic context of sustainability initiatives to the stakeholders that are already disillusioned by some of the green campaigns. This is further compounded as sustainability has not yet got a place on the political agenda, with the associated differentiated regional stances on global forums by the various governments.
Can you give us a peek of how it is being done at this organization?
We have put sustainability at the heart of business and redefined our product folio as LIFE (Living, Industry and Farm Essential) chemicals. We are ensuring through various modes of communications that our stakeholders are aware of our sustainability goals. While we use many modes of communication like our house magazine- Confluence, e-mailers, intranet, internal events, it is always a constant challenge to communicate it to a diverse set of audience across geographies.
To ensure our employees understand the importance of sustainability goals like Climate change, Target Zero Harm, Life cycle assessment, we communicate these under specific headings. While under Climate change, we lay emphasis on carbon conscious growth, energy intensity and renewable energy, we face challenges to communicate the same on a regular basis to generate interest & using the most appropriate/ viable mode of communication.
Target Zero Harm campaign has defined what it means to Tata Chemicals at various locations and geographies. Regular nuggets on Safety, Environment, Carbon & water footprint clubbed with celebration of these important days help in keeping the themes alive on a regular basis.
What other modes have you or would deploy?
Our house magazine "Confluence" had its recent issue covering sustainability aptly titled "Fit for Future". At Tata Chemicals beyond these channels, sustainability and communications professionals also tap into resources such as the Global Reporting Initiative, Carbon Disclosure Project, CII Sustainability Rating to endorse the performance and blend these into the media plan. This helps ensure auditable facts and figures and not mere loads of data to backup sustainability statements and targets. Inconsistencies can lead to stakeholder disengagement and disillusionment. This is helps build the brand of Leadership with trust of Tata Group.
Tell us something about your radical approach with application of Theatre here?
We use theatre as an effective mode of communication. Our internal theatre platform called 'Oorja' has proved successful to communicate many important themes at Tata Chemicals. Sustainability as a key theme was used in Oorja. Employees put together their understanding, importance and role of sustainability at the plant sites and in our offices. It was communicated via theatre in Hindi, Gujarati and Bengali across locations. This creates the realm of folklore which gets into the internal memory of the employees, family members and the community around. It creates an enthralling touch and feel experience in the organization.
Is it easy to juggle the sheer variety and angles of stakeholders in this ambit of sustainability?
For us sustainability communications is an integral part of the stakeholder engagement, emerging from the leadership. We are in the midst of transition from the CSR to sustainability reporting which is demanding its own language, definitions and need for new metrics, one that the leadership, sustainability and communications professionals are engaged in understanding. The organizational alignment is critical as absence of internalizing can make messages appear as clouds of words which the stakeholders may perceive as hot air and green wash. The stakeholders need to relate and believe in the communication of the successes and setbacks and this is driving the communications strategy in the organization.
For a large global corporate like Tata Group the communication needs to be aligned across all diverse businesses and geographies. With multitude of businesses, departments and even individuals carrying their own views and solutions for sustainability pose the risk that the global strategy will be overlooked or misspelt. This requires both the communications team and sustainability experts or the stewards to avoid turf wars and treading on each other's toes when defining and communicating sustainability.
How do you manage the tight-rope walk then?
The communication is attuned to create a shared vision of sustainability along with all stakeholders. This needs overarching oversight and coordination, which is being provided by the Tata Group Sustainability Steering Committee at group level. It provides the guidance and conducts reviews to help create a global alignment on sustainability. The various companies like Tata Chemicals have its board level Sustainability
Committees and Chief Sustainability Officers reporting to the Managing director. The corporate communication teams work seamlessly with the management teams to ensure that the communication is effectively done.
With the business getting serious about sustainability, it's time for communications professionals to get on board and work with a comprehensive strategy. It is important to consistently weave sustainability messages into every communications to subtly, but convincingly, demonstrate sustainability aspirations and targets. A one-off short-term campaign may leave stakeholders wondering and doubting the intentions.
Would you say that the industry is coming of age to professionals in this space?
Sustainability professionals are knowledgeable and many have joined from the line functions but they struggle to communicate the technical side of their work to the stakeholders. On the contrary the communications professionals don't fully relate to the underlying design of what is being done and proposed. Sustainability and operational teams need to spend time educating communications teams through as ongoing and concurrent dialogue. The sustainability professionals must leave the stage for the communications professionals once they are fully aware of the basic design and
resources, for them to take over the blue print, tailoring issues, script and tone of the messages to the different stakeholders. Here the external consultants have a role to play in bridging the gap between leadership, professionals and communicators.
What about the difficult but significant segment called youth?
Social media is an emerging youthful platform to address a diverse audience and keep our key stakeholders informed about the sustainability action and initiatives taken by Tata Chemicals. It also serves as a two-way-interactive real-time communication platform with both internal & external stakeholders. It also serves as a critical feedback mechanism to enhance our communication strategy.
The social media efforts at Tata Chemicals are part of a broader outreach strategy with carefully review the channels the public uses and the way to reach them effectively and consistently adhering to the core principles of community, transparency, authenticity, innovation, creativity and collaboration.