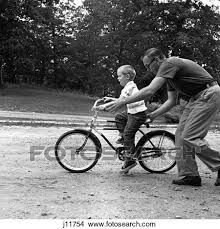 From petroleum to wine, from electric vehicles to green living spaces – a lot of companies seem to be putting environment on the front-burner in a Covid-scared world – this is not just a turn in the road, but a U-turn of sorts
We all are looking at World Environment Day with a completely new-found clarity, humility and hope in 2020. While this annual, initiative founded by United Nations Environment Programme (UNEP) in 1972, is celebrated every year on 5th June for positive environmental action, this year had to be different.

Trapped in seclusion, humanity has bowed its head to the bitter truth that Corona pandemic has unlocked. All humans needed to do were to hibernate and the nature could reboot itself without any big-bang projects or interventions. If that pause-effect can be assisted by corporate measures, the results would be enduring for sure.
This year's theme 'Celebrate Biodiversity' underlined a new call to action to stop the loss of specials and degradation of natural world. As per the World Economic Forum's global risk report 2020, loss of biodiversity is one of the top five risks in terms of impact and likelihood over the coming decade. This is an unsavory realization when we see how human activity has wiped out 83 percent of wild mammals, half of all plants, three-fourth of ice-free land and two-third of marine environments.

Some corporate CSR teams seem to have taken these alarm bells seriously and they shared all the small and big strides they have been making in the direction of a better planet and a more humble human. These endeavours straddle across all kinds of impact areas – wine, waste, vehicles, oil and even real-estate.

Art Says it Best

Poetry and workshops are some of the many ways that corporates are taking to celebrate positive action and create more awareness. Nestle has done this with a poetry film that encourages collective efforts for a better tomorrow. Sanjay Khajuria, Director – Corporate Affairs, Nestlé India says, ''During the pandemic, Nestlé India through its Project Hilldaari and in collaboration with local stakeholders has reached out to waste professionals in the select tourist towns of India and enabled them to face the crisis by providing essentials, creating awareness and equipping them with safety gears."

Story-writing is a similar avenue that HCL picked in this pursuit. Amidst three workshops and one discussion session, the company organised story writing through comics to engage participants in capturing stories around the environment. The idea of these workshops was to change everyone's approach towards the ever-growing waste and encourage them to replace the usage of plastic bags in dustbins.
Under Harit – The Green Spaces Initiative, HCL Foundation aims to combat climate change through environment conservation and restoration. About 4.5 Ha of land has already been converted into an Urban Mini Forest in Noida, as claimed by the company. It is particularly active in the realm of urban forests. Some 1, 03, 284 trees have been planted in schools, residential spaces and public spaces, and at the urban forest sites known as Uday Upvan. Also, 67 water bodies have been taken up for restoration and rejuvenation that will result in increase in their water holding capacity to around 2mn m3 – adds the company.

Nidhi Pundhir, Director HCL Foundation, states, "'On World Environment Day, we urge everyone to work towards conserving environment at individual and institutional levels. Through our Environment vertical, we have significantly scaled up our 'Green' initiatives across the country and aim to do more in future, as part of our CSR work.'

One for The Road

Then there is Safal that has started an initiative provide 1000 Tulsi (Basil) plants to its select shoppers on the occasion of World Environment Day, 5th Jun 2020. Pradipta Kumar Sahoo, Business Head – Safal, Mother Dairy Fruit & Vegetable Pvt. Ltd. explains, "In view of the importance of immunity boosting measures, Safal intends to promote the use of ayurvedic herb by distributing Holy Tulsi (Basil) saplings across Delhi NCR. On this occasion every year, Safal organises plantation of neem trees in its 22 acres Plant premises in Delhi. "
Not to forget here, let us see what Sula Vineyards has been up to. "We re-use all the on-site wastewater generated which totals up to over 40 million liters. More than half of the energy consumed at our sites is generated by solar panels. We have eliminated the use of plastic at the vineyards including replacing the plastic bottles of mineral water with glass bottles. We are completely organic at The Source at Sula. We have a chemical-free environment for our employees and guests. We have our biogas generation plant, where all the food waste generated at the resort is fed to the plant and resultant biogas is used to fuel the kitchen." Points out Karan Vasani, Senior Vice President & Chief Winemaker, Sula Vineyards.

The company also undertook a conscious decision to not have bathtubs in a resort, even in suites. A bathtub can cover 200 litres of water which instead could be put to better use, its team underlines.
If wine-makers are hobnobbing with new priorities, those who deal with oil are also rubbing shoulders with the new benchmarks that other industries are setting. Prashanth Achar, CEO, GP Petroleums Ltd explains that the year 2020 has posed as a wake-up call for the entire world.
"We understand the importance of reducing carbon footprints especially in the lubricant sector and the role played by every individual in contributing towards global warming. There is an urgent need for good quality eco-friendly fuels and lubricants to ensure vehicles operate with optimum efficiency and reduced emissions. The introduction of BS VI norms this year is in the right direction and we are ready with our new range of lubricants that will be suitable for BS VI compliant vehicles in the Indian market.

Joining him in this noble race is Sohinder Gill, CEO, Hero Electric who counts this day as a special one for appreciating the nature around us, spreading awareness and looking at a clean and green lifestyle. "Most importantly, this is also a day for us to measure and review our actions, decisions and habits and their impact on the earth. Time for us to take a pledge for using emission free mobility and committing our lives to leave a sustainable future for the generation to come."

The Glass Ceiling Breaks

Sunita Purushottam, Head – Sustainability, Mahindra Lifespaces stresses the role that a responsible real estate developer and pioneer of the green homes movement in India can etch. "At the land acquisition stage, we undertake environmental impact assessment that aids in developing strategies for biodiversity conservation. We protect and retain as many trees onsite as possible. We also protect natural grass and minimise the use of artificial pesticides/fertilizers. We work hard to create eco habitats and urban forests." The team is actively looking at deploying Miyawaki forests across its projects which act as carbon sinks as well as a rich habitat for birds and small animals, while enhancing the air quality. One of India's largest urban forest projects at Mahindra World City, Chennai marks an important milestone in the company's journey of sustainability Urbanisation, as added.

As part of planned efforts to grow the green cover at Mahindra World City, Chennai, 4 lakh saplings have been planted so far across 150 acres using the Miyawaki Method developed by globally renowned Japanese botanist and blue planet award winner Akira Miyawaki. The survival rate of these trees so far is 95% and after three years of nurturing, they will strengthen by developing trunks and root systems on their own, as further details show.

So all in all, looks like every possible vertical is boosting its ability to embrace change and shaving all those corners that are usually cut to push profits, productivity and market share. That may be a small speck in the giant plot of nature's own game-plan as the last few weeks have shown – but it still counts. The 'new world' may be unfamiliar but it could be better in more ways than one. Would be we able to steer through these new business paths without broken knees? Would we be wiser and saner in our next paradigm? We will know 'how' by next year's Environment Day.