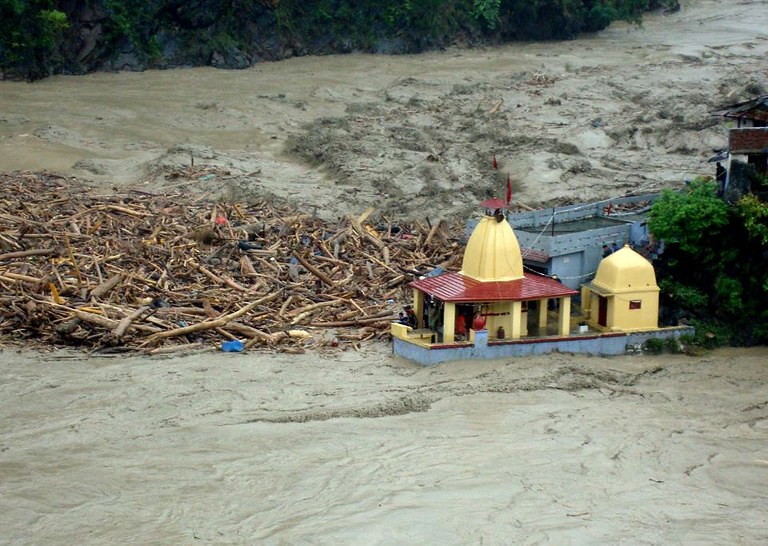 Makarand Joshi
Indians and India Inc has been compassionate and generous in responding to natural calamities or man-made crisis using their resources around them. However, the response in terms of resources, now has an added edge in terms of legal and statutory compliance, especially for the corporate sector.
The prevailing catastrophic crisis in the form of floods across India is a case in point. But the recent amendments in the law that terms irregularity in CSR spending punishable, not only monetarily, but also with imprisonments (may be in rarest case) has occupied mind space of the corporates with concerns. There is concern that companies may have to spend lot of energy on compliance (to avoid any prosecution) and in this process objective of giving back to society should not get diluted.
For instance, provisions under Section 135 of the Companies Act 2013 stipulates local area spending be given preference while spending CSR funds. However, there are many companies with funds, who might not be located in flood affected areas and hence may want to spend significant portion beyond their local area jurisdiction.
Given the backdrop of the calamity, it would be in the interest of all concerned including Ministry of Corporate Affairs to issue a guidance that national priority with disastrous tragedies can supersede preferences for local area spending.
There has been discussion about the need for CSR audit or impact analysis, where the project size is above ₹5 crore.
First Priority in flood affected area can be sanitation, water and food supply and in second phase reconstruction of infrastructure will have to be undertaken. Companies will have to undertake such CSR projects whose performance can be monitored and measured. NGO/ Implementing Agencies will have to gear up to facilitate recording impact and documentation should be sturdy to sustain CSR audits. If companies do not get assistance of such NGO (working in flood affected areas), it can discourage them to extend their support.
As per section 135 of companies Act, 2013, companies are mandated to spend CSR only for causes listed in Schedule VII which should also be a part of their own CSR Policy. Earlier Schedule VII did not specifically covered disaster management.
Further, in an amendment dated 30 May 2019, Ministry of Corporate Affairs has modified Schedule VII to cover disaster management, including relief, rehabilitation and reconstruction activities.
The onus is now on the companies to amend their internal CSR Policy with the approval of board of directors, to incorporate disaster management and relief. This will avoid any legal challenge. So far, there have been 5 amendments in Schedule VII since 2014 and it would be prudent on part of the companies to change their policies.
A government led panel had also recommended to consider CSR as a deductible expenditure under income tax, which, if implemented, would be a source of motivation to spend such funds on natural calamities like floods.
Among the top 500 companies on the Bombay Stock Exchange included in the BSE500 index, the total annual profit of these companies is in the range ₹ 488,000 crore, of which 2 percent would mean ₹9760 crore.
Though this amount has declined in sync with the overall decline in net profit due to subdued economy in the past few years, the quantum and corpus of CSR funds available is humungous.
To conclude, while being compassionate to address the calamity, Companies need to take care of lot of nitty gritty with respect to compliance. Government too can reciprocate by issuing clarification/ assurance / tax benefits to boost channelizing flow of CSR funds towards flood affected areas.
The author is a practicing company secretary and runs a corporate compliance firm by the name MMJC and Associates LLP in Mumbai.