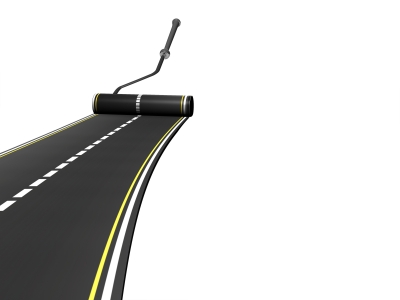 With over 60,000 employee-volunteer hours given so far, and around 1,200 projects completed already, CA Technologies seems to have discovered the win-win formula of well-planned volunteerism
MUMBAI, INDIA; He thinks having a law for 'giving back' is a great idea. He advises fellow companies to achieve Sustainability targets by forging relationships with key business nodes. His company and team have been using technology for an idea as huge and important as the National Center for Missing & Exploited Children (NCMEC).
When they contribute to advancement of STEM through CSR, they eventually create opportunities for those students to gain work and internship experience at CA Technologies. Turns out that giving something to CSR, whether it is time or money for education projects or employees as volunteers, ultimately comes back as rewards for the giver in forms of well-skilled talent and happy, well-rounded, as well as empathetic employees. And he would rather label CSR as an investment than as an expense.
In this interview, Uday Bikkasani, VP, Information Technology& Head of CSR, CA Technologies, India deconstructs the notions around Corporate CSR and helps us understand how it helps everyone at the end of the day when you start your day by doing a good deed.
Tell us about the overall strategic rationale of CSR and its intersections with the company's core expertise and industry, if any. Is it an expense or an investment?
We at CA Technologies are driven by the mission to "eliminate barriers between ideas and outcomes". Social Awareness is a key component of our DNA and we take pride in respecting and supporting the people and causes that make a difference.
We do this by supporting and investing in organizations, programs and initiatives that enrich the lives and well-being of people everywhere, with a primary focus on STEM (Science, Technology, Engineering and Math) education. These investments are made in many ways – financial donations, employee volunteer hours, leadership support etc., and we invest for long-term results in the community.
For example, we adopted a school in an underserved area of Hyderabad 13 years ago, naming it as CA HOPE School. The first batch of students who joined our program 12 years ago were ready for college last year and their needs were very different than what we envisioned when we started this school.
We adjusted our program structure and funding model to ensure that these students also completed their college degrees with support from CA Technologies. We are also looking forward to creating opportunities for these students to gain work and internship experience at CA Technologies in the coming years. So, the investments we make in the community are for the long term and are not short term or expense account driven.
What do you make of the mandates brought by the CSR bill in India? Is this a good way of spurring positive corporate action and impact? Why is it not just another 2 per cent tax for corporates?
India is a developing country and we as individuals and corporations consume a fair share of the resources provided by society. So, I personally feel that mandating a 2% give back by the government is a great idea. Having a law that mandates giving to specific causes will certainly spur more activity and create a more organized movement that will be results-focused.
Many companies like us that have already been exposed to the community programs, have become more focused since the mandate and are enthusiastic to do more. The mandate also brings many more companies into action and I am personally optimistic that this will help others realize the positive returns and they will be motivated to scale up on their own.
What challenges does CSR manifest in the actual trenches? Any specific issues you have confronted so far?
For our NGO partners and us, at times, it is an uphill task to convince the community leaders, even though it is for the improvement of facilities and infrastructure within their own community. For example, a new school building that we funded hit a road-block in administrative approvals, delaying it by more than 18 months. That said, I have seen a remarkable improvement in the way local governments are now partnering with companies like us and leveraging the partnership to fund their improvement agenda. Having NGO partners that share the same values as CA Technologies has helped us influence and garner community support, spur government officials into action and change mindset of parents towards education etc.
Any alignment issues between what you do in the technology space and what CSR demands? Especially when your domain entails mainframes, automation, servers and data centers at a reasonable level: how do you achieve the trade-off? Can you tell us more about product-strategy with a sustainability-orientation (like reduced electronic documentation, use of algorithms, sustainable life cycles): how easy is to get all this right – from dartboard to customer's table?
Technology has an amazing multiplier effect on every investment we make. In India, our NGO partners have beenable to scale up operations and deploy digital classrooms and other technology driven solutions that enable them to deliver video based learning and trainings. In the US, CA Technologies has supported the National Center for Missing & Exploited Children (NCMEC) and its mission is to find missing kids and prevent child exploitation.
In addition to monetary support, the company has contributed millions in software solutions, services and training to support the organization's IT infrastructure. CA Technologies funding also supports NetSmartz, a free educational resource developed by NCMEC to empower children and help them make safer choices both online and in the real world.
Collectively, the NetSmartz websites receive 5.5 million visits each year. Their resources are used in schools and communities in all 50 states, U.S. territories and abroad.
How do you devise your CSR roadmap and NGO/cause selection? Why STEM? How do you reckon some estimates that areas like Maharashtra accounts for well over one-quarter of all CSR spending while other equally-deprived areas are often sidelined by corporate CSR expenditure?
CA Technologies' CSR policy is dedicated to improving the lives of underserved children and communities. We do this by supporting organizations, programs and initiatives that enrich the lives and well-being of people everywhere, with a primary focus on STEM education. We focus on STEM because we are a technology company and in this app-economy there is not enough focus on creating the next-generation skills in the underserved communities across the globe.
Through our STEM programs, we are deeply invested in promoting the 21st century skills that are needed to build, maintain and secure the digital world we now live in. When we create STEM education opportunities, we also help encourage the next generation of innovators and technology leaders. Globally, this is the reason we invest in every stage of the STEM education pipeline, from early childhood to young adult, to inspire the technology leaders of tomorrow.
We select NGOs that align with our corporate policy of STEM education. CA Technologies partners with organizations such as Pratham Education Foundation and the India Literacy Project (ILP). CA Technologies supports Pratham's science program in 3 districts of Maharashtra. Funding has also supported "Second Chance", a girls' education program in Hyderabad. We also run a program "4×4" in partnership with ILP wherein four schools have been adopted within four kilometers' radius of Hyderabad campus impacting 800 plus students. In the past one year, the school infrastructure has been redone and we are now moving into the next stage of improvements including the addition of new classrooms, grade levels and teachers to sustain these schools for the long term.
How's the 35 per cent GHG reduction by 2020 goal coming along? Any lessons or insights that you can share from what scope 1, 2 and 3 might have posed as challenges?
The 35 per cent GHG reduction goal of Scope 1 & 2 emissions by 2020, based off a 2006 baseline, was met in 2015 and we reported the achievement in our 2016 Sustainability Report. One word of advice I have for stakeholders in the CSR space is to identify the key areas of impact in your organization and establish relationships with those who manage those areas. For CA Technologies, we've identified the key impact areas to be buildings and the resources required to operate them, the energy load for our data centers and labs, and how/where we source our energy. If not for the continuous relationships with those business areas, our target would not have been achieved.
Your take on the HR impact of Volunteerism, like employee morale, retention etc. 
Over CA Together in Action's history, more than 60,000 employee volunteer hours have been given, and more than 1,200 projects have been completed. Our employees are encouraged to use up to five workdays each year to give back. In addition, the company matches employee donations of up to $10,000 per employee each fiscal year.
Volunteering usually requires an individual to step out of their comfort zone, understand new surroundings, and empathize with people and customers at a very different level while working with limited resources. All these situations are great learning opportunities for each one of our employees and it helps them evolve into well-rounded citizens.
Does today's workforce embrace the concept very well? Do they have the right skills and passion to offer here?
Yes, today's workforce is much more purpose-driven and much more engaged in community affairs. In our Hyderabad office, new campus hires now have an opportunity to design and execute a 2-day volunteer activity as part of their training and onboarding program. This helps them to partner with a community, identify problems, design solutions and execute them to completion.
This, in our opinion, gives them a natural edge to work more effectively with our customers. Many new hires are already involved in some level of volunteering from their college days and are happy to know that CA Technologies offers them all means to take their passion for volunteering forward.
Any interventions for India like the Tech Girls Rock one? What changes or adaptations has CA Together in Action seen since 2005?
Over the next two years, we plan to bring some of the successes we had with our US Partnerships like Tech Girls Rock and nPower. We are currently working with our NGO partners to assess the needs and wants of middle school students and would love to launch something soon.
Anything else on sustainability besides STEM?
Yes, we strongly engage with the local government and industry bodies such as HYSEA and NASSCOM to partner with member companies to make a bigger impact. For example, with HYSEA we partnered in Haritha Haram which focused on improving the tree cover by 24 per cent in Telangana. In addition to this, we participate in many sustainability initiatives around car-pooling, Bus Day etc., to reduce the carbon foot print of the environment.