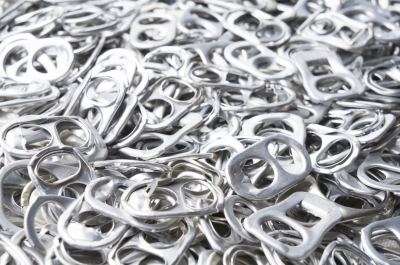 Throwing trash elsewhere- What a waste of Waste Management!
The heavy-lifting that industry is supposed to do and the clutter of management layers that waste management bodies have to endure – are they not recycling waste into more problems?
Yes, these questions have started smelling weird and more strongly in the last two to three years.
India is spewing out 150,000 tonnes of municipal solid waste (MSW) per day and the World Bank pegs India's daily waste generation at 377,000 tonnes by 2025. It does not look like a scary pile unless it is stinking and rotting somewhere around you, after all. Do we care how much of this waste is collected or treated?
As a report from ASSOCHAM and PWC 'Waste Management in India' in March 2017, reminded, as the soon-to-be (by 2022) world's most populous country by 2022 (with around 32.8 per cent of its population as urban and the per capita waste generation rising mercilessly by 1.3 per cent per annum), it is high time we get worried and worked-up about this sight that is never easy on the eyes. But if we keep going at the pace we are tossing out waste, waste generation can jump from 62 million tonnes per year to about 165 million tonnes in 2030.
From personal to industrial to bio-medical and hazardous, this monster is going to get more fat, ugly and smelly as the calendars turn by. The Report warns of several issues that lie unaddressed – like regulatory framework for the sector not being really equipped; ineffective incentives or deterrents for driving compliance under existing Municipal Solid Waste Management (MSWM) Rules; lack of clarity on use of technologies like pyrolysis, gasification, and waste to fuel oil; among other truckloads of challenges that remain. Not to forget the sheer struggle of mixing economics and environmental-goals well in the current waste management methods.
Would The Recycle Man have some fix-it formula here? We turn to Dr. Binish Desai, an innovator and a Social Entrepreneur who has been working on industrial waste recycling and management, for some answers. Dr. Desai is going to wake up many winds on 'making wonders out of waste' at the 10th edition of TEDxGateway on 2nd December at the DOME @ NSCI Mumbai'.
With a Masters degree in environmental engineering and an honorary PhD in Environmental Sci and technology, this crusader against waste has been up to many wonders already. He embarked on an interesting journey when he was 11 with home-based experiments using chewing gum and paper. Today, those seemingly-silly experiments have led this 'Waste Warrior' to the milestone where he is a Padma Shri nominee, the 'Rotary International Alumni Humanitarian of the Year' for South Asia, and is perched comfortably in the Forbes 30 Under 30 Asia 2018 list of successful Social Entrepreneurs etc.
He has spent these years recycling more than 700 tonnes of industrial waste. He has also rolled up his sleeves for eliminating the industrial waste from landfills; and founded a lab for industrial-waste solutions called the Eco Eclectic Technology in 2016, for cost effective eco-friendly technologies and solutions and using them for social impact.
We ask him how we can segregate and prioritise these issues better. Get ready to hear about coffee-waste turning into coffee mugs, paper turning into bricks and human-waste helping for making toilets. Yes, there is a lot of possibility for focused creativity and credit-based models to wipe away all the unnecessary confusion and financial burden that most waste-management areas suffer today. Let's see how.
Tell us your reckoning of the gaps, progress and gravity around industrial waste and recycling – specially in India. What categories or products need urgent/extra attention as we talk of waste management?
Waste recycling, as a concept, has been misunderstood for quite some time now. A lot of things we consider as recyclable are not commercially-recyclable. One of the major reasons being that it doesn't yield any profit or is not scalable. The major focus in industrial waste is usually plastic and e-waste. But I like to focus on all the other waste such as sludges, ETP waste, slags etc. which were completely useless before turning into eco-innovations.
The second issue is our perspective about handling waste. We are talking about clean-ups and waste-recycling and all but we are essentially taking trash from our place and throwing it elsewhere. So instead of solving the problem we are just getting rid of it from our surroundings. India has a very deep connection with real recycling in form of Jugaad where one's waste becomes useful to someone else and the cycle continues. With the vision in mind to create use out of useless I founded Eco Eclectic technologies, where we convert over 50 different types of waste into about 150 eco-products.
What positive change has happened in the last few years, if any? Any innovations or radical concepts that have caught your eye?
During the time I started, about 2010, the field of industrial waste recycling was limited to 'waste to energy solutions' or chemical remediation or incineration. But as time passed, more technologies evolved where a practical solution to waste can be created with a positive change. I would like to share story of my own innovation where waste from paper-mills becomes our patented bricks which are stronger and more durable than the conventional one. They are twice the size yet half the price. Plus, these bricks have helped us create hundreds of toilets and houses in villages of India.
I feel there are many amazing innovations in the field of waste-recycling but most are done with the perspective of research and more focus needs to be done on scalability and practicality of the problem.
With every passing day we, in India, are adding 19,000 tonnes of waste into our landfills. So the problem is serious and only scalable ideas will be able to solve this issue.
What's more exciting in recycling – and if it's viable – recovery or transformation?
Recycling is a very viable field if considered in the right way. Recycling means using the material and transforming it into a new product. Useful transformation of a product leads to positive change; and recovery of materials in its entirety done in an economical way leads to increase in resource and less burden on environment.
Any interventions at individual, corporate and policy-level that you deem would work well?
If we look at the level of individuals / housing societies, specific waste-segregation is the key for individuals trying to do their part in helping to reduce waste. So let's consider that you create a specific segregation drive to collect only used toothpaste tubes. Keep collecting them in a specific bin till it is filled and then use it to transform it into a bench of your garden. Or use coffee-waste and transform them into the coffee mugs. This creates a micro-circular economy.
For corporates and industries : They should start following the principle of Triple Bottom Line (TBL) (social+environmental+economical) and solutions to their waste can become a source of revenue generation if the right tool or product is invented. Ex: at our lab a product of waste comes from industry.
We research about it and find an economical solution. If viable then it is used for the company's own use or for CSR; and also a revenue-generation model is created.
The best example of something constructive done in this area so far – in your view.
Let me rephrase that. I feel a lot is being done constructive in the field of recycling but it is only pertaining to segregation and not focusing of the material. We need to sill have products like eco-wood made from industrial-waste, houses and toilets being made from waste or even luxury products like lamps and clocks whipped out of waste to show that – Yes, waste is today's gold and we just need the right tools to mine them.
Would corporate fines or subsidies help in incentivising recycling?
Yes, absolutely. That will help. At present waste is a headache for any industry and also a financial burden so adding a system and spending some of that finance in finding solutions and then government subsidising those eco-products to encourage more and more individuals entering this field – that's possible.
A credit-based model for waste-recycling can be worked upon to encourage more industries to take care of their waste and to fine industries that cross their limits of waste production.
How dire are the challenges of segregation-mistakes, bad timing, and ecosystem snags when we look at recycling efforts that are going on now?
The current scenario is not of the lack of efforts but about limitations of understanding the concept. Segregation of wet and dry waste is a huge challenge because most times even segregated waste is ending up in the landfills due to mix-up at the secondary collection-level. There are many challenges that will need solutions because one small flaw in the system disrupts the efforts made by everyone involved in that system. It needs to be flawless for it to be successful which is a hard task but is still doable.
If not recycling, what other alternatives can be considered for better waste-management? How can we bridge the void between eco-friendly recycling and economics-friendly recycling?
Sustainable product-development helps to create a complete cycle of social, eco-friendly and economical recycling. Upcycling is also an option although it has its own limitations. Remember the formula that if the cost of processing and logistics is less than the value of the product, one should bear in mind the environmental impact it will create- then and only then it can be an eco-economical product. To add to this I would also like to encourage that it also helps to create a social change as India will grow with its rural population having better access to economical products.
Pratima H
…
Ref:
https://www.pwc.in/publications/2017/waste-management-in-india-shifting-gears.html
https://www.livemint.com/Opinion/V2CgeiUq89kl1k2fDwJXML/Swachh-Bharats-waste-management-problem.html