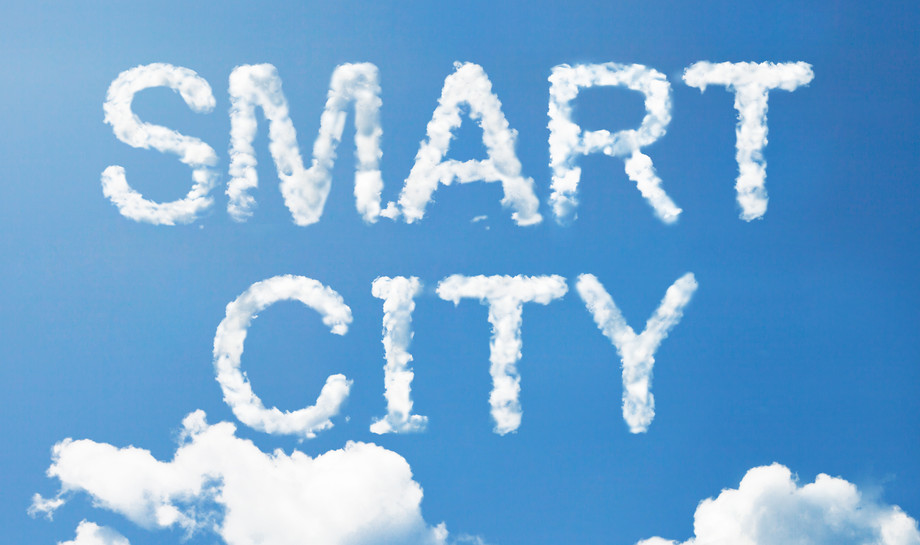 Today, we are going to take you on a tour – a high-heeled trip that will surprise you and may change your passport stamps in future and also the way you define awesome smart cities. If you think you know the atlas well enough, well save your answer and enthusiasm till you finish this tour. So, belts on?
Our first hop is Copenhagen, not just because it is a beautiful city but also because it has been juggling two tags consistently and God knows how. It is as much a smart city as it is a green city.  When it was
selected as the European Green Capital for 2014 and tossed out astounding numbers on the lowest carbon footprints/capita in the world all that while upping the game on increased transit access and incredible cycling rates, sensor-equipped smart bikes as well as in-control air contamination and traffic congestion; then the city came up on everyone's radar in a new way.
Kind of like the city of Amersfoort (NL) that has been illustrious as well for demonstrating citizens' involvement in sustainable projects. It is a delight to see how commitment and feedback from citizens can help push the real potential of smart grids and meters.
When the city of Amersfoort tuned in as a key partner in the Dutch innovation consortium project Smart Grid, it took the idea of decentralized energy production in a new direction by tapping insights in end-users' behavior in 100 households with solar PV in the neighborhood Nieuwland and also using citizens for pitching in fair and in-depth information on energy use. The magic of co-creation was there for everyone to see and wonder at. Citizens as prosumers and not as consumers – now that's some food for thought as we travel further.
Green-Lean Cities, Solar Cities and Cities with Cycles
Taking a hop from if you move around some cities in Finland you can't miss the staggering ways in which services and new businesses have been given a Midas touch through intelligent networks. Helsinki, Espoo, Vantaa, Oulu, Tampere, and Turku have taken a different identity altogether after the open smart city initiative.
In Ireland too, last June itself three Irish cities signed the Open & Agile Smart Cities (OASC) Letter of Intent to bolster OASC Ireland and soon enough Cork, Dublin and Galway would be working in tandem with the Insight Centre for Data Analytics, and other IoT players to take the idea of open government and open data to a new threshold.
The use of smart systems, advanced public administration through new efficiencies and stronger levels of services is being accelerated here – now that many essential building blocks are in place. That would be a good spot to take some rest and look at some cyclists going past in full steam.
Quite a sight to watch if you happen to be in Amsterdam, which like Copenhagen, takes immense pride in its cycling rates. This is where you can see cycles parked in huge numbers everywhere and posing a congestion challenge (yes, cycles not cars) to the government. So when Amsterdam Smart City fiddled with the notion of a public private partnership and changed the city to something like an urban laboratory where open data, new mobility solutions and smart parking or new ways for home energy storage or for integration with a smart grid were explored, we knew that the city would leave no path un-cycled. It surprised the world yet again that breaking the rut is not just possible but also hugely profitable in the long run.
That too, without risking the general quality of life. In fact, it is quite the contrary an outcome as another smart city Vienna has been rowing well. TINA Vienna has been working on co-developing smart city like the Citizen Solar Power Plant; the crowd-funding model; to various electric mobility solutions, EV carsharing and electric bike rental concepts and neighborhood mapping for zero-parking residential buildings, and invoking well the role of technology as a strong catalyst.
Barcelona is another strong example of how IoT, fibre networks, e-mobility, sensor-powered traffic management can play a catalyst in redefining a normal citizen's life.
If by this time you are thinking that smart city is an idea better used by niche regions and not compatible with big names, take a look at Paris. Take a leaf out of its shared mobility efforts or its massive bikesharing network, Vélib' that brought in a 5% reduction in vehicle congestion. Incidentally, Paris was the one to the most expansive EV carsharing programs in the world in 2011 and today Autolib is a name to reckon with.
Talking of such cities, consider Stockholm and the incredible manner in which it demonstrated digital governance without jeopardizing data privacy and security for citizens. London cannot be left far behind especially as it dabbled so successfully with the concept of smart economy.
Or the German pride called Helsinki where the Smart Government programmes, a slew of open datasets and experiments like Forum Virium Smart City Project for provision of ubiquitous data to their citizens and sculpting a better quality of life are good descriptions of the city today.
Helsinki Region Infoshare (HRI) distributes information concerning the Helsinki area in an efficient, straightforward way to all interested parties and beyond traditional entities municipal leaders and employees. Just like Manchester Living Lab, which has been working on deploying digital technologies to spur new products and services, digital industries, public service delivery and bigger community goals.
Ticket to Smart-ness
As you keep sighing at the way these cities have transformed beyond recognition, this is a good time to reflect and sum up what actually makes these cities what they are.
When Juniper Research's Steffen Sorrell probed into the two dimensions of sustainability and efficiency and other components of a smart city, it iterated that hard-to-miss pattern that most smart cities have taken.
And the big observation here is that it takes both aspects – the right set and expertise with technologies and underlying infrastructure as well as strong role of ecosystem players, specially the citizens to make a city 'smart' enough.
As experts have accurately noted that people who live in cities are driven economic performers who are seeking to take advantage of technologies to further their personal and collective opportunities. If cities can deliver the economic drivers while controlling the inhibitors around energy consumption, waste and congestion, then citizens get what they come there for or live in for.
Whether it is Singapore's super-smart sensor system or Barcelona's City Protocol initiative or Amsterdam's platform approach – the right strategic mapping, the right frameworks and the right technology partners matter a lot.
In short, 'smart' is not just a frill but a deep intersection of intelligent technology, progressive governance and proactive citizens.
Can your city claim this word now?
— Pratima H