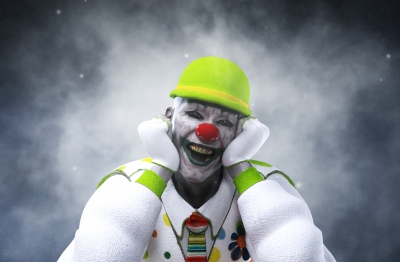 Ecosac is trying to look at a new dimension of the plastic bag monster. Would extending a bag's lifecycle be a good way to slay the shape-shifting ghost?
From Nordic countries to a climate-change aware school boy, thankfully, the alarms about plastic waste are now screaming louder across the globe. After all, we are talking about 8 million tonnes of plastic entering the oceans every year. If we go by the clocks of the World Wildlife Fund (WWF), all the plastic litter is going to easily double worldwide by 2030, unless big interventions happen to get a grip on this waste management.
Walmart is now offering reusable plastic at cash registers. Even Netflix has managed in influencing people to cut down on single-use plastic as seen with the 'Attenborough effect' recently. Plastic recycling market is estimated at $25600 million in 2019. Denmark, Finland, Iceland, Norway and Sweden are pumping their fists heavily on global treaty tables for a UN resolution. Almost 127 countries have introduced plastic bag bans. Giant baby steps towards a plastic-free world, but what will replace this stubborn habit that we have got so used to? Specially when we now fear whether paper or cotton alternatives fare any better than average plastic bags in the cumulative (water use, overall footprint, energy use, recycle-possibility) barometer?
As per a fresh debate that a 2018 life-cycle assessment, Denmark's ministry of environment and food has stirred up, plastic shopping bags could actually have the least environmental impact. Conventional cotton bags need to have 52 re-uses (organic cotton ones about 149 re-uses) to have same climate change impacts as a classic plastic bag, the study put forth. The recycling infrastructure for cotton/textile is also not up to snuff at present.
If we go by such studies, then LDPE (low-density polyethylene) bags may be better off than cotton bags on account of the re-use criteria. In fact, organic cotton bags have to be reused much more times than conventional cotton bags (20,000 versus 7,000 times) and may be gulping 30 per cent more resources.
But then no cow suffers by chewing a paper bag. And plastic does not bio-grade on its own like a cotton bag, right?
Suddenly, there is a new debate on the plastic street that looks more complicated and consequential than the cut-down on plastic use, per se. Single-use options vs. multiple-use options.
Back home, in a recent campaign, a utility bag brand urged Mumbaikers to exchange plastic for something better, and collected 850 kilos of plastic from some 7000 households and societies. This has been surmised to be as good as 5100 kilos of carbon dioxide shrunk through a zero emission process wherein the plastic collected was given to another organization that converts it to industrial pollyfuel.
The issue of single-use plastic is exactly what got Anil Chowta, CEO, Ecosac thinking and working towards solving the plastic epidemic in a radical manner with cool, versatile and re-use-friendly utility bags for every day shopping and other uses. He does not mind toting some practical doubts and what-ifs here as he explains why stretching the usage cycle of any product in a meaningful and innovative way saves us from a lot of unnecessary heavy-lifting. As per his reckoning and market experience so far, we could crack the puzzle of the environmental issues that are heavy burdens to carry today by making sustainable yet simple alternatives to current plastic habits. Let us peep into this new bag and find out how (and if) that works.
How far have you come from the inception of this idea? What nudged you towards the 'use' side of plastic problem?
We started in 2013 and having seen the way plastic choked Mumbai's infrastructure in the 2005 floods, we knew we had to do something about this issue. Even today the government is trying to solve the challenge of pervasive plastic. We need alternatives that are reusable. What if we have something that is reused over a period of time – would it not lighten the plastic burden that we stare at every day? We have to prevent single-use plastic into coming back to the environment. But we also had to make this reuse-proposition strong by making the product extremely durable, able to carry reasonable weights and fashionable too.
Yes, that's remarkable. You seemed to have worked hard on making this alternative less boring than what we normally see around? Marrying economics, ease and style – how easy has that been?
We have paid a lot of attention and ideation to making our bags colourful and style-friendly. We are also aiming to solve the end-of-life part by making products that can be used as pillow fillers or car mats or in jacket linings. The material that is used is low-maintenance too so that one does not need a lot of detergent to clean it. We are working on the pricing part of the economics and style equation and striving to get better every day.
How does it fare or compare with other plastic products on carbon footprint?
I will not do any comparisons on manufacturing, transport parts as of now but I can confidently say that by addressing the re-use part of the chain, we are bringing in a reasonably-better alternative.
What happens at the disposal stage that is eventual and inevitable? Specially for the stray animal angle of pollution?
India has always been a country of stretching lifecycles of products in as many ways as possible. Our grandmas made sure that a cloth is used as a duster then as a mop and then as something else until it actually tears off. Unlike a typical plastic bag, users do not have a ready tendency to throw these bags away and that's where we are trying to kindle the good old Indian way. Of course, the risk of that part of material that is not digestible stays but we are working on getting better at solving more dimensions of the problem. The reuse part is a major part addressed right now.
Has it been easy driving interest and adoption for these alternatives and new habits?
We do have challenges. Like making retailers understand its value as a product on its own. A shopping bag as a product is a first-of-its-kind concept for retail in India. It is not an accessory or complementary thing but a product to be sold – that's a shift in mindset we need here. From 2018 onwards the government push has helped drive awareness for such alternatives but we still need to work a lot on fair comparisons with an Rs.2 to 5 bag. So far, have come to the figure of two lakh bags a month and aim to hit half a million in the near future. Cities with a population of one million are good starting points.
What is your take on a better end-of-life approach for plastic – should it be green energy that you yourself tried with a latest 850 k garbage collection campaign in Mumbai, or should it be recycling?
The problem is multi-pronged. Government has to work a lot on making manufacturing, per se, more responsible. Collection of plastic is a mechanism that is still struggling with many issues. We need a proper process where the entire plastic is collected well and recycled. That is a problem we all need to work against, together.
Is green-labelling shaping up to be a menace that was unexpected but formidable now?
Citizen participation is an important piece of any change. It is easy to blame government and companies but we also need to be more responsible and cognizant when we shop products. There are a lot of impressive and impactful efforts that government has commenced. Ex: The idea of packaged plastic with a disclaimer microns/kg is going to help rag-pickers in their role very well.
What are you going to pull out from your bag next?
We are working on a recyclable fabric to make bags out of. We are trying to figure out the cost part so that variety, distributor margin, fabrics, models etc. can come together well. As per customer feedback, we have also started with new products like zipper bags, bags with compartments for easier vegetable shopping (with six pouches for simple segregation).
By Pratima H