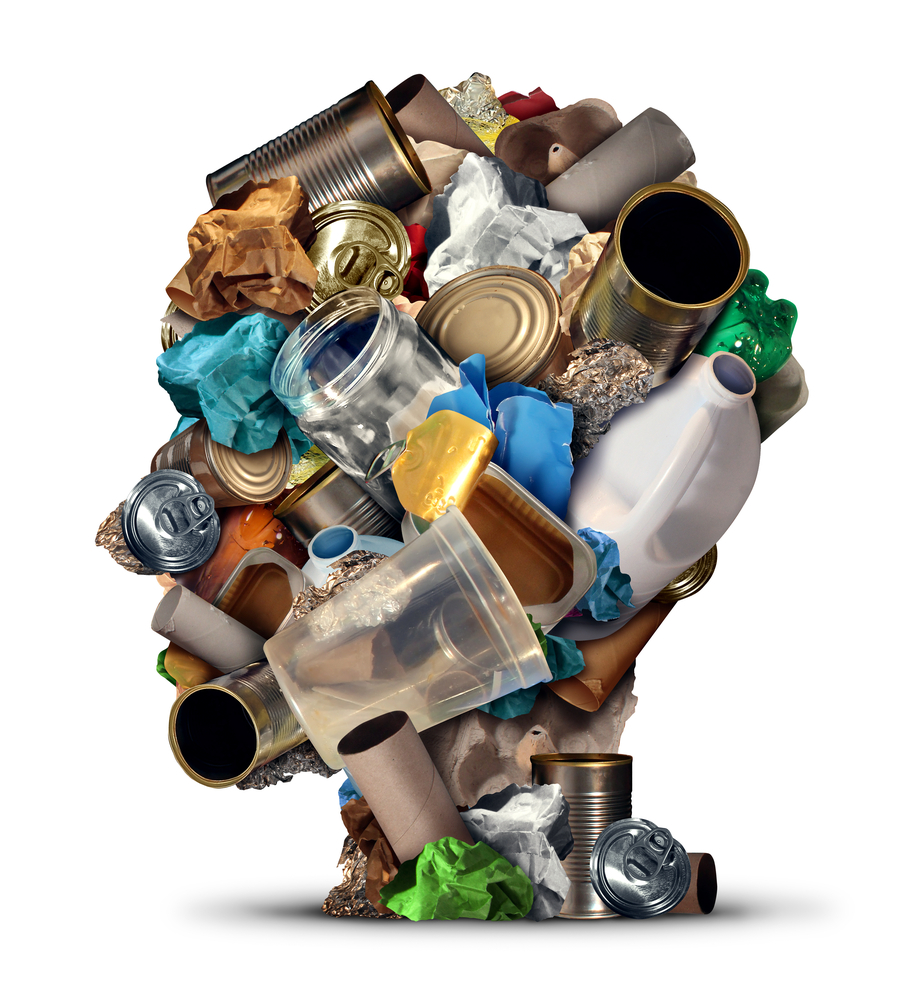 — Avani Jain
There's just something about New Year's resolutions, isn't it? This year, make it more interesting and worthwhile and resolve what really matters. Consider greening your New Year resolutions! Confused as to how to do so? We list down 50 simple steps to help you achieve a 'Plastic-free 2016'…
Choose natural fibres over clothes made from synthetic material- These days, so much new clothing is made from synthetic materials or to be precise plastic fabric like polyester, acrylic etc. So, the need of the hour is to forgone these materials and switch to natural fibres. Clothing made from plant-sourced fibres like cotton, linen, bamboo etc., are equally beautiful, durable and stylish as their plastic alternatives.
Give up bottled drinking water- You should make it a habit to carry stainless steel or reusable water bottles, whenever you travel as plastic ones may leach chemicals into the water. So, why take a chance?
Treat yourself to an ice cream cone- The cup in which ice cream is served is also made from plastic. So, switch to ice cream cones that require zero container or utensil waste.
Give up chewing gum- You might argue that this is not true but there are many studies which indicate that chewing gum is made from plastic. Shocking, isn't it? So, when you're chewing gum, you're chewing on plastic.  So, giving up chewing gum will not only reduce your plastic consumption but save your health too.
Avoid plastic-packaged food- Make it a habit to consume homemade food as often as possible. Through this, you can completely eliminate the dangers of plastic food wrappers.
Choose wine bottled in glass with natural cork stoppers instead of plastic- Through this way, the glass bottles can be reused and natural cork stoppers can be easily recycled.
Reduce usage of plastic wraps- Place a lid or a plate on the top of leftovers instead of reaching for a plastic wrap.
Preserve foods in freezer without plastic-Learn to preserve food in glass jars instead of plastic freezer bags.
Store vegetables in cloth bags- Instead of using plastic bags for storing vegetables in the fridge, you can switch to cloth bags or brown paper bags.
Choose a stainless steel ice cube tray- While the plastic trays for ice cubes in fridge is common, you can make a difference by replacing the plastic ones with the stainless steel trays.
Use metal or wooden knives in kitchen- Unknowingly, many of us use knives which have plastic handles. So, use knives with wooden or metal handles.
Ban plastic containers for dry storage- Choose glass/stainless steel containers instead of plastic ones. Also, cling wraps/microwave safe plastic containers used especially while operating the microwave should be avoided.
Avoid non–stick cookware- Non-stick cookware should not be used as the Teflon coating or other resins emit toxic perfluorochemicals when heated. They directly affect your health and increase your plastic usage too.
Avoid dishes made from plastic- You should not eat food in plastic plates/dishes. Instead use steel or silver plates.
Use match sticks of instead of plastic encased lighters- It is a simple step, yet it can make a huge difference and help you achieve your New Year resolution.
Use baby bottles made of glass- Have you ever given a thought that the milk bottle of your toddler is also made from plastic. It can be very harmful. So, switch to glass bottles immediately.
Carry your own reusable steel or ceramic beverage container to office- This is because they are environmentally-friendly alternative to non-biodegradable styrofoam or plastic cups.
Ditch one-time use straws- Whether for home use or when you're ordering a drink at a restaurant, plastic straws are often a single-use item that are just not necessary. So, you can ditch them.
Carry your own cloth bag for buying grocery- Instead of the shopkeeper giving you a polyethylene bag to put together your purchase, bring your own cloth bag or paper bag.
Use reusable jute bag to carry your lunch to work or school- This small step can also help in reducing your plastic consumption.
Choose cardboard over plastic bottles and bags- It is a known fact that it is easier to recycle cardboard than plastic. So, when you have the choice, pick pasta in the box or detergent in the box instead of the bottle.
Compost food waste- This can also solve various plastic problems like since you would not be putting wet stuff in the garbage, you would not need plastic garbage bags of any kind. Further, the compost can act as manure for your kitchen garden.
Reuse big oil cans- Generally when you buy oil, it comes in plastic cans. After the can becomes empty, you can cut it from the top and use it as a dustbin.
Carry reusable shopping bags- Reusable shopping bags are not just for groceries. You can carry them for all your purchases from electronics to clothing.
Line dustbins with paper bags instead of plastic bags- Everyone gets a newspaper in their house which becomes waste after one has read it completely. So, instead of throwing it away the next day, just use it to line you dustbins.
Use cloth dusters for clean up around the house- Natural cleaning cloths can be used instead of the plastic ones.
Prefer natural cleaning scrubbers instead of plastic ones and synthetic sponge- Most of us would not even think about it that even our regular home and utensil cleaning materials are made from plastics. So, for going green, you need to give them up too. Instead copper scrubbers, compressed natural cellulose sponges, coconut coir brushes etc., can be used.
Create your own household cleaners- Phthalates feature prominently in cleaning liquids and perfumes and inhaling these fumes pose a great health risk. So, you should switch to baking soda, a paste of which along with water, salt and borax powder can make a potent scouring powder that can take out the toughest stains. A good alternative to baking soda is citrus infused vinegar. This all-natural cleaner with a zingy aroma can disinfect windows and floors very well.
Use natural scents- Store-bought air fresheners in plastic packaging are fraught with various chemicals. So, you can consider the homemade ones like herbs such as neem or rosemary and the like.
Prefer bar soap instead of liquid hand wash- People sometimes worry that sharing a bar of soap is less hygienic than sharing a bottle of liquid soap. But give it a thought. The bar soap gets rinsed off every time you use it which is not the case with the plastic pump. So, think about it that where the most germs are accumulating?
Replace your personal care products-If you find that any of your body care products from deodorants and moisturisers to nail polish or baby care items, contain pthalates, immediately give them up. Since these products are directly applied to the body, it's best to replace them sooner than later.
Opt for plastic-free sunscreen options- Yes, it's true that sunscreen too have plastic content in them. So, if you want to achieve a plastic-free life, you need to adopt the alternatives which are available in plenty in the market.
Baking soda can act as a good deodorant– Instead of buying deodorant in a plastic container, you can use baking soda mixed with a few drops of tea tree oil and apply to your body. You will be happy to see its results.
Skip the disposable razor- Instead of tossing a plastic razor in the trash every month, you can consider switching to a razor that lets your replace just the blades.
Look for plastic-free shoes- Yes, plastics is used in shoes, slippers too for adding the style quotient. So, you need to avoid them too!
Use handkerchiefs- You can avoid waste by opting for reusable handkerchiefs than other things.
Use biodegradable or reusable sanitary napkins- They can reduce your waste and use of plastic trash bags.
Switch from disposable diapers to cloth- If you've got a young baby, you know how many diapers can end up in the trash each day. So, you can choose cloth as it is healthier too.
Avoid toys made of plastics- We are sure that you would not want you toddler to put a cheap plastic toy in his mouth while playing. Hence, choose handmade wooden toys which are not harmful at all.
Avoid plastic crayons- These days, colours used by children to make their beautiful drawings are also made from plastics. So, such colours should be completely avoided. There are many alternatives available in the market.
Avoid plastic pens- One should use pencil as much as possible or shift to fountain pens or other metal pens.
Reuse plastic folders- We all use plastic files and folders to stack our important documents. This New Year, you should avoid the same and reuse the old ones or use the ones made from materials like jute, cardboard etc.
Get off mailing lists- Switch to online billing and statements. Also, make a request to companies to remove your name from mailing lists to reduce plastic envelope windows.
Give up the habit of stacking new CDs and DVDs- This is for the mere fact that they are made from polycarbonate plastic. Instead, you can download the contents from the internet.
Use rechargeable batteries- Through this, you will not have to buy batteries (packaged in plastic) too often.
Give up plastic watches- There may be many attractive wrist watches with plastic bands available in the market but you should avoid them.
Avoid plastic pots for your plants- Since the plastic pots come in fancy style, we are tempted to buy them. So, you need to avoid this desire as this can be harmful for your plants as well.
Avoid plastic furniture- A simple step like this can also make a huge difference. Further, no matter, how sturdy they are, plastic chairs and tables lose its charm in few years.
Learn strategies for green gift-giving- With the New Year comes the gifting season. This New Year, you can opt for experience gifting like restaurant meals, tickets to events etc., over useless stuff wrapped in excessive plastic packaging.
Remove the word 'plastic' from your mind- Last, but not the least, until and unless you erase the word 'plastic' from your consciousness completely, you will not be able to bring about the change. So, this New Year, to live up to your resolution of 'Plastic-free 2016', you need to start thinking and acting wisely.