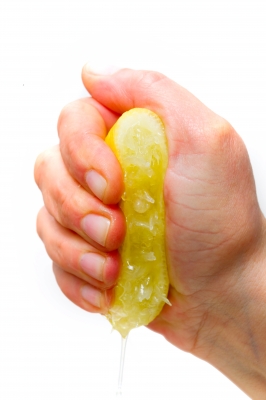 The last few days have given us a whiff of just how strong the word 'recycling' can be. As backyard-ish and inconsequential as many of us prefer to see it, this small stage in a product's life-cycle is not so small anymore. Had it been that trifling, it would not have been busy redefining global contours of not just big industries but big maps like China, WTO and the EU recently.
But as these global think-tanks try to rummage some answers from a long-due mess, bins at the most plush spots around the world are opening up to untangle a problem that was well-hidden behind oak-walls and beneath velvet carpets so far. Handshakes are happening between the likes of Hilton and LG Electronics (for responsible-disposal and purchase of TVs), eco-friendly straws are getting as much respect and space as olives in Martinis at hip bars in the US and the UK, and hotel-chains like the HNA Hospitality Group, Hilton, Disney and IHG (from the US to Asia) can be spotted knee-deep (not fishing or rice-farming for a new property, but) recycling several pounds of discarded toiletries ( yes, everything from cotton swabs, tooth brushes, to shower caps, shaving kits, bath supplies etc.)
Do you happen to know that a 400-room hotel lets out as much as 3.5 metric tonnes of solid soap waste per annum? Do you know where it ends up? Bin bags and landfills of course! What if it could make its way to 1.5 million hands who are clueless or soap-less when it comes to hygiene?
When approximately 1.8 billion people have been spotted by WHO as the ones struggling with inadequate access to sanitation, when 2.4 billion people have been observed lacking access to basic sanitation services (picture some 1,000 children dying every day due to preventable water and sanitation-related diarrhoeal diseases) in the UN Sustainable Development Goal Sheet 2017 – then such efforts assume more urgency, gravity and gloss. As a collective species weaned on incessant and slap-happy consumption for decades, and specially when we find ourselves tucked inside a blanket of luxury whenever we park our feet and heads in a good hotel, we had to come to this point someday – recycling now becomes an imperative and not just something a Mrs. Grundy harps about.
Nope, don't even think this is a rant still carving its grooves somewhere away in a foreign land and will take its own sweet time to reach India. Look, if you dare, at a new figure that WEF and the Ellen McArthur Foundation has drilled out: $624 billion by 2050 – that's the value of annual benefits of Greenhouse Gas Emissions that our country can indulge in if it goes for a circular economy path to development. That's a difference of about 44 per cent when we stack it up against the current development path!
Fortunately, eyes and hands have started turning in impressive ways towards these gaps and possibilities. With 11.3 tonnes of soap waste collected from 17 different chains of hotels across India (85 being Five-star properties), with 7.6 tonnes of recycled soaps eked out and 3.8 Lacs soaps distributed to the local communities; Diversey (a player catering to Hospitality industry in a major way) seems occupied scrubbing away issues that impede health and awareness towards hygiene in our country – and in a tub it knows best. By cracking a simple logic – a soap is never useless or unfit-for-use till it is really over. So when did the Eureka happen and what keeps the organisation going in a direction that is not just not-so-well-trodden but also grimy in more ways than one?
We let Himanshu Jain, President, APAC, Diversey burst some bubbles and get to know more in this interview about 'Soap for Hope' where he addresses a lot of spots -scalability, people-hiring, logistics, on-ground progress; as well as new suds like robots, flush-me-not-s and more. Lather up.
How did the idea engender? What has its journey been so far? Any challenges that stand out?
Sustainability lies at the core of everything that we do at Diversey. We put endless efforts into educating and promoting cleanliness and hygiene in the communities we work with. We have seen how a simple practice of washing hands can positively impact the health conditions of the under-privileged societies in our community. On the other hand, hospitality is one of the key sectors that we cater to. We observed that in the policies of housekeeping and maintenance, a lot of soaps get discarded in an unused or barely-used condition. This, not just adds up to the land-fill of waste created by the property, but also, an actual waste of the cleaning trait of the soap.
Soaps have a property of self-cleaning, which means, it cannot be contaminated completely. Functionally, every time the top layer of the soap is replaced, it's again as good as new. We applied this simple logic to bridge the disparity between a luxury hotel and the slums, which both exist in the same reality, with this project called Soap For Hope.
Now speaking of challenges, the only one that turned out dominant was scalability – making sure this initiative continues the way it is now. What we have noticed is that- over a period of time people leave things on an autopilot mode and anything that is automatic has a chance of stopping. Hence, we are constantly monitoring this initiative because, at a certain point of time, hotels will start delaying the process and won't give the soaps on time, or there are possibilities that the ladies who undertake the recycling process move out and take different jobs; and in such cases, hiring someone else to fill in that gap would delay the effort. So, constant supervision and managerial efforts are required for the continuity and scalability of this program.
How do you keep track of how well you are doing?
We continue to monitor the processes and do better month on month. We are starting to get into central agreements with the entire chain of properties for this cause. But, above all, the actual success is seen in the lives of people we have connected with through this initiative. The Doctors we work with have indicated a phenomenal drop in health issues within the same families that we have been working with.
We have been doing Hand-Wash campaigns at various community schools, promoting the proper technique and frequency of hand-wash along with soap distribution. To be able to inculcate the habit of washing hands into the kids that go back and educate their own families, is the kind of success we aim at.
Where was this soap-waste ending up before this intervention?
Our research shows that a 400-room hotel generates approximately 3.5 metric tonnes of solid soap waste per annum, which is thrown into bin bags and sent off to landfill sites. We approached hotels and asked them to give the waste soap to us, and communicated that we will recycle them and distribute it amongst the poor communities that suffer inaccess to basic hygiene, and this will help them reduce their waste to a large extent and save the environment.This initiative can provide soaps to 2,000 people annually and thus save 1.5 million lives through proper hand hygiene.
How easy or tough is it from an ecosystem-supply-chain perspective? Did you partner or will join hands with specialists like Clean-the-World or Eco-Soap Bank?
Recycling, by concept, is ecologically viable. The program does involve a little bit of logistics and coordination. However, the environmental benefits outweigh that cost. We recycle the soaps by sanitising them and molding them with a cold-press apparatus designed by us. We distribute these soaps in the communities we work with for other initiatives by Diversey. The supplement of these recycled soaps, along with other hygiene driven projects, adds weight to our story.
Through these soaps we have been able to contribute towards various other campaigns by our partners and even disaster-relief. This project is completely self-sustained and will continue to be promoted between Diversey and its Hospitality Customers.
Can this concept be extended to other recycle-able waste in the hospitality space too? How's the experience been with Linens?
Linens are another discard that come from hotel properties. Using the same principle, we have this program called Linens For Life that invites disposed bed sheets, uniforms, upholstery etc. from the properties and makes them into school bags, to masks etc. for the communities we work with.
The experience with Linens has been amazing so far. I am glad that we are able to help and support people affected by natural disasters through our Linens for Life program. We joined hands with our hotel customers and advised them to give us the discarded Linens, which will be recycled into new ones. This initiative has impacted several families in a community as they were able to earn their livelihoods by converting the discarded linens into new and useful items which can be sold. These people undergo a basic training on how to sew and use sewing machines, donated by Diversey. After being trained, they can start working at a refugee camp's communal-building recycling the linens donated by the hotels. Items created include pillow cases, tote bags and simple clothing which are, then, sold to earn a small income for the people who made them.
How strong is the impact of touching the soap-variable on overall issues around sanitation, diseases, hygiene etc. especially when other variable like access to water or education can be the equation-spoilers?
Soap For Hope is critical because introducing the cleaning agent in the day-to-day practice actually saves a lot by fighting the most prevalent and communicable diseases. To generalise, the hands of the kids are the vectors that carry germs into a household. And this is where we focus hugely in our campaigns. Diversey, as a company, has always looked at sustainability and technologies which can bring about a revolution towards cleaning and hygiene. Climate change, growing competition for energy, stress on water supplies and managing waste are among the leading environmental challenges the world currently faces. Diversey believes that it must contribute to global solutions; and works to continuously enhance the efficiencies of its offices and manufacturing facilities around the world.
In order to address one of these problems i.e. to save water, Diversey has come up with a highly effective and easy to implement system, called 'Diversey- Flush me not, a Waterless Urinal Program' that provides odour and stain-control along with water-saving in washrooms. With this program, a single urinal can save a staggering 12000 litres of water a year, approximately. This system is installed at 70 McDonald outlets and also at the Mumbai Airport for men' urinals. Such an innovation has accounted for approximately 2000 gallons of water being saved in a water scarce nation like India.
Another program that promises sustainability is our low-temperature laundry systems. This is highly efficient by the virtue of saving energy costs by 40 per cent as well as making the Linen up to 30 per cent more durable.
What is the role of deploying robotic technology instead of manual resources in reducing water usage by 75 per cent in cleaning?
Diversey has adopted the next-generation concept of Internet of Things (IoT) and applied it to the cleaning industry; we call it the Internet of Clean, a platform that connects machines, dispensers, sensors, beacons, and other smart devices to achieve broad insight into equipment, consumption, and operations. These include improved safety and operational performance, enhanced productivity, remote monitoring, visibility of assets, task prioritisation, more accurate dosing, reduced use of water and/or chemicals, and increased hand-hygiene compliance. Its user interface is customisable and highly-intuitive, so, after looking at the usage data you can actually figure out a way to operate it in such a way that there is optimum water usage, which will benefit everyone.
Are you excited or nervous about future-dashboards (like 25 per cent reduction in energy intensity/water intensity/greenhouse gas and 100 per cent landfill diversion by 2020) that one spots in your recent Sustainability report?
We are definitely excited about achieving our goal by 2020 as that will help us achieve our vision of creating a better way for life which will ultimately benefit the society at large. Our approach is innovating solutions designed to help our customers achieve their own sustainability goals in the face of today's biggest social and environmental challenges — while driving economic growth. We achieve this, in part, by incorporating life-cycle-thinking as part of a holistic approach that takes into account cost and performance. Our approach looks beyond the product to consider the entire value chain, including sourcing, distribution, use and even disposal.
We have achieved noteworthy progress across our operations, products and supply chain. Diversey has always given utmost importance to environmental supervision. Optimum utilisation of resources and eliminating waste drives environmental progress and financial ROI. We also take advantage of every opportunity to reduce waste, conserve water and save energy in our customer's facilities through innovations aiming to achieve sustainability.