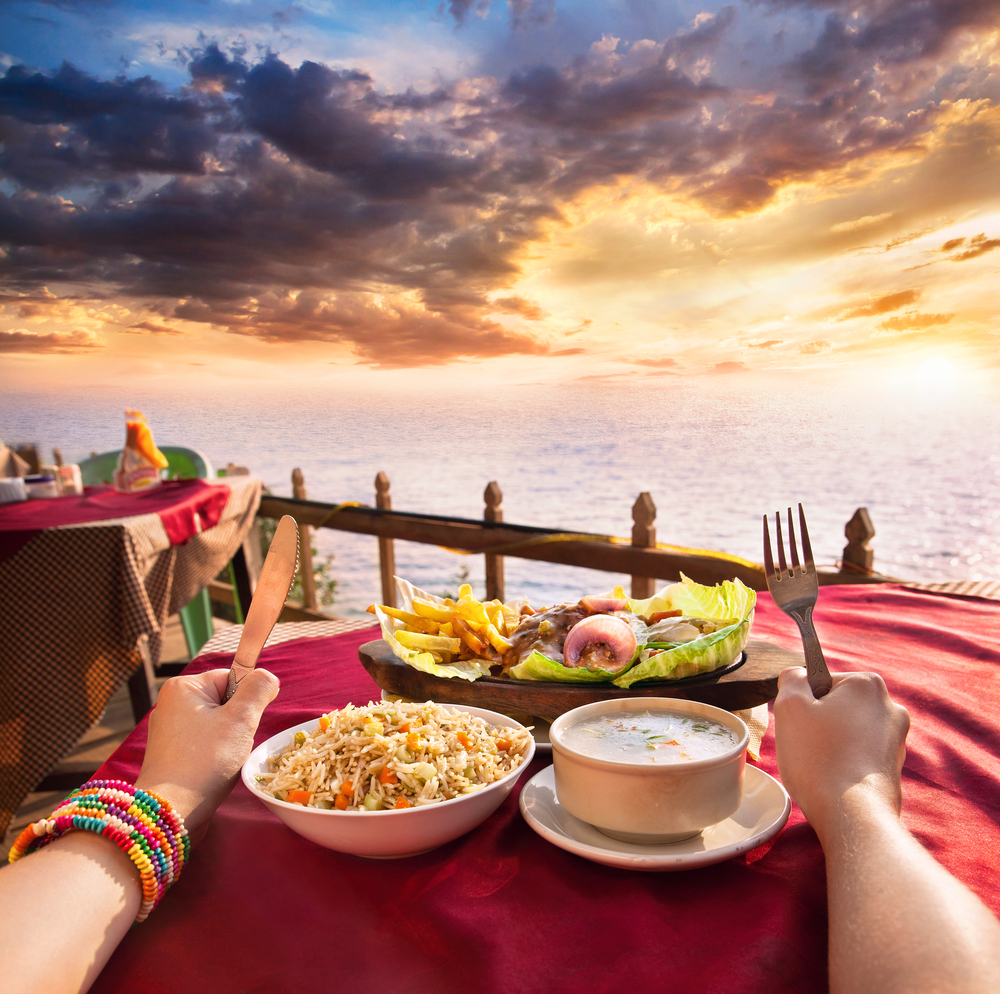 Some know Neel Ghose as the Vice President of International Operations at Zomato. Some know him as that pal in the finance batch of the Shriram College of Commerce and the London School of Economics, who then went to work in a New York-based hedge fund (D.E. Shaw). Some know him as the nomad who has lived in 8 cities across 5 countries in the last couple of years.
But those who know him as the Founder of Robin Hood Army, know him a little better than the rest. When he was looking set for a career in finance, Neel realized that he found excel sheets and financial analysis exceptionally boring and hence, turned to the world of food and startups, wherein he joined a small passionate team that believed in building a world-class product.
Then came the day when he looked around; and blessed (or burdened) with the perceptive eye and the sensitive ear that only a few souls retain by the time they start careers and running on other tread-mills; Neel saw both – a problem and a solution to the word called 'hunger'.
With his friend Anand, Neel set up the Robin Hood Army – a volunteer based organisation which collects excess food from restaurants and distributes it to the less fortunate. In a span of two years, the RHA has spread to 10 countries and has served over a million people till date.
What shoes these modern-day good-willed dacoits wear and what keeps them fighting cynicism in a world where every few seconds one person dies of starvation and often this person is a child under the age of 5. It's the same world where people cook enormous meals, indulge in copious buffets and of course, waste all that precious food without batting an eyelid.
What is dross for one household can be a week's nosh for a less-fortunate family stranded on the street a few blocks away. On one hand, as many as 795 million people of the 7.3 billion people in the world were seen suffering from chronic undernourishment in 2014-2016 with 780 million living in developing countries as per the United Nations Food and Agriculture Organization estimates. On the other hand, corporates, kitchens of the upper strata, governments and even the middle-class appears to be indifferent to this reality and continue squandering food.
If the number of hungry people in developing regions has fallen by over 200 million, from 991 million to 790.7 million since 1990-92 and if the developing regions, celebrated a 42% reduction in the prevalence of undernourished people between 1990–92 and 2012–14; then it has to be a factor of many variables; the chief being selfless efforts that sometimes take just a minute to stop and do the right thing.
Let's take a bite of that simple recipe of doing it all right in this chat Neel had with Pratima H.
As of 2016 (2012 statistics), there are 896 million poor people in developing countries who live on $1.90 a day or less (from what the World Bank has estimated). What enables you to fight with this massive predicament with a volunteer formula?
I have been in the restaurant business and have seen the scenario from a close angle. We collect excess food from restaurants and give it to the underprivileged. It's not that easy but it's not that tough. We are not full-time employees and want to bridge the gap between food lying in the restaurants and empty stomachs of homeless people. It's a hyper-local model. We are the middle-hand and are also taking it beyond food – like shelter, clothes etc. ahead.
Has it been easy playing Robinhoods of the new century?
Challenges exist in every field and effort. But this is much smooth and less difficult than we thought. The players in the restaurant industry are very supportive. Time is the only constraint and that's why it's a volunteer framework.
What makes India unique?
In India, there are interestingly a lot of people who really want to help. It's so strange that it is the lack of awareness of the scale of the problem that is the main problem. Once people get to know what the issue is, they do go out of their way to help solve it. I would say that the fundamental difference between India and others is awareness and not a lack of willingness.
How are you addressing that gap?
We are trying to tap social media to raise awareness. For instance, we have a chapter in Karachi that shared a video which got viral and garnered a lot of people who wanted to support the cause from all over the world. Technology can be a great enabler and multiplier.
Any gleanings that you have brought from your professional experience in the food logistics industry?
We learnt how to build everything from scratch and that helps here immensely. Both Zomato and RHS have an acute focus on execution. It is a hyper-local format and connecting two entities is the similar part for sure.
What next?
We are setting up international operations also, in as many countries as possible. We are growing RHA to scale in the student community. Like I said we would be extending to shelter, clothes etc. as well. The model would work well for those issues too.