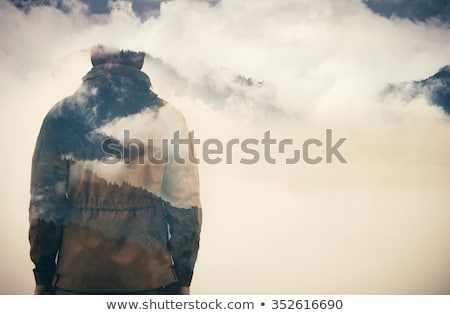 "In the end, that's what this election is about. Do we participate in a politics of cynicism or a politics of hope?" – Barack Obama
The cycle of campaigns, sugary speeches, prominent promises, sudden concern towards problems we had for eons – and all this sprinkled with token-interactions with citizens – this happens every five years. Be it a pledge to bail out farmers from loan obligations or allusions of depositing money in bank account, it is that time when we can see an invisible supermarket of politicians selling their consoling promises; different ones with different products. But over the years, the similarities in the pattern of their products remain untouched.
But there is one colour that has been missing conspicuously in these colourful shelves – the shade of green.
Is that an ignorance or oblivion that only Indian parties indulge in?
Politicians that focus on tomorrow, not today
Look at Prime Minister Justin Trudeau who promised to modernise Canada's environmental laws. Scientists and environmental groups finally breathed a sigh of relief as climate change aggravates events like hurricanes and flooding, not mainly in Canada but all over the globe.
Forgetting James Shaw (New Zealand) here would be unfair. In his speech last in September 2017, he highlighted some bitter-sweet things about fellow politicians and also delivered some statistics which were heard loud. "There's always something more pressing in the short term that affects current voters, or business or lobbyists, or pressure groups, and those short-term challenges always win out over doing something for future generations," says Shaw. He also added that it is one of the reasons that regular political parties always fail to deliver on climate change and always defer the problem.
The Green Party initiated New Zealand's first ever emissions reduction program which was put in place by then Minister in 1990 and the target was 20 per cent below 1990 levels by 2005. The same target was binned by the incoming National Government the following year. Twenty-seven years later, New Zealand's emissions are over 50 per cent higher than they were in 1990!
James Shaw talked about spending his entire adult life in sustainable development, starting when he first joined the Green Party in 1990. Well again, unlike the mainstream promises he said, "If the Green Party is in government, in our first hundred days we will commit to making New Zealand carbon neutral."
India – Still Stuck in Potshots, not Potboilers
So why is India not having a single party or politician talking about something as serious and as urgent as climate? It is already late to spread awareness regarding climate change and its effects as we, Indians, are facing it immensely lately.
Recall what happened when Delhi earned the tag of being the most polluted city in the world, outstripping the Chinese capital Beijing. Then Chief Minister Arvind Kejriwal of Aam Aadmi Party introduced the Odd-Even road rationing scheme from November 13 to 17 in 2017. Public outbursts, criticism, politics and pressure made their way in and the authorities still struggle to find a stable answer to an ever-growing menace.
Even the 'Swach Bharat Abhiyaan' that was a stepping-stone towards a litter-free India, has been lost in noise and publicity criticisms.
These were still attempts worth noticing. At least, some tiny step was taken by someone somewhere.
But India needs action and not reaction. It needs politicians with a sincere concern and a solid plan to pre-empt and confront environmental disasters-in-the-making.
I, or any young Indian, can't change the brains of the political parties and ask them to make rooted promises towards helping the environment, but as an active citizen I can appeal the upcoming ruling party to not miss out on introducing different campaigns or missions every year and see into the matter of firmly working it out.
Whether it is the nationalistic tone that one party has adopted or the poverty-alleviation brochure that another party flashes, there is a gap on climate issues that yawns everywhere. It would be reassuring to see environment getting some room in these huge halls of hopes. I would like to quote Indira Gandhi which the political world seems to forget, "Winning or losing of the election is less important than strengthening the country."
Whether it is the criticism of demonetisation's success in bringing more money in good hands, or the recent colossal corporate frauds that we have dropped our jaws around, a lot can be improved if at least, some of this slippery-money is put in the right place. A strong impetus on handling climate change with an unprecedented strategic and financial emphasis would be really helpful now.
All said, I cannot forget that we are blessed by a democratic world and that's why I could pen down all this.
Hope we can let environment be part of this democratic aisle. Let us aim to be powerful global forces, let us improve the conditions of poor citizens, let us make our roads better but let us also make our air and water safer – because that is not something to be forgotten as a mere footnote.
Tsai Ing-wen rightly said, "Democracy is not just an election, it is our daily life."
Hridaya Khatri