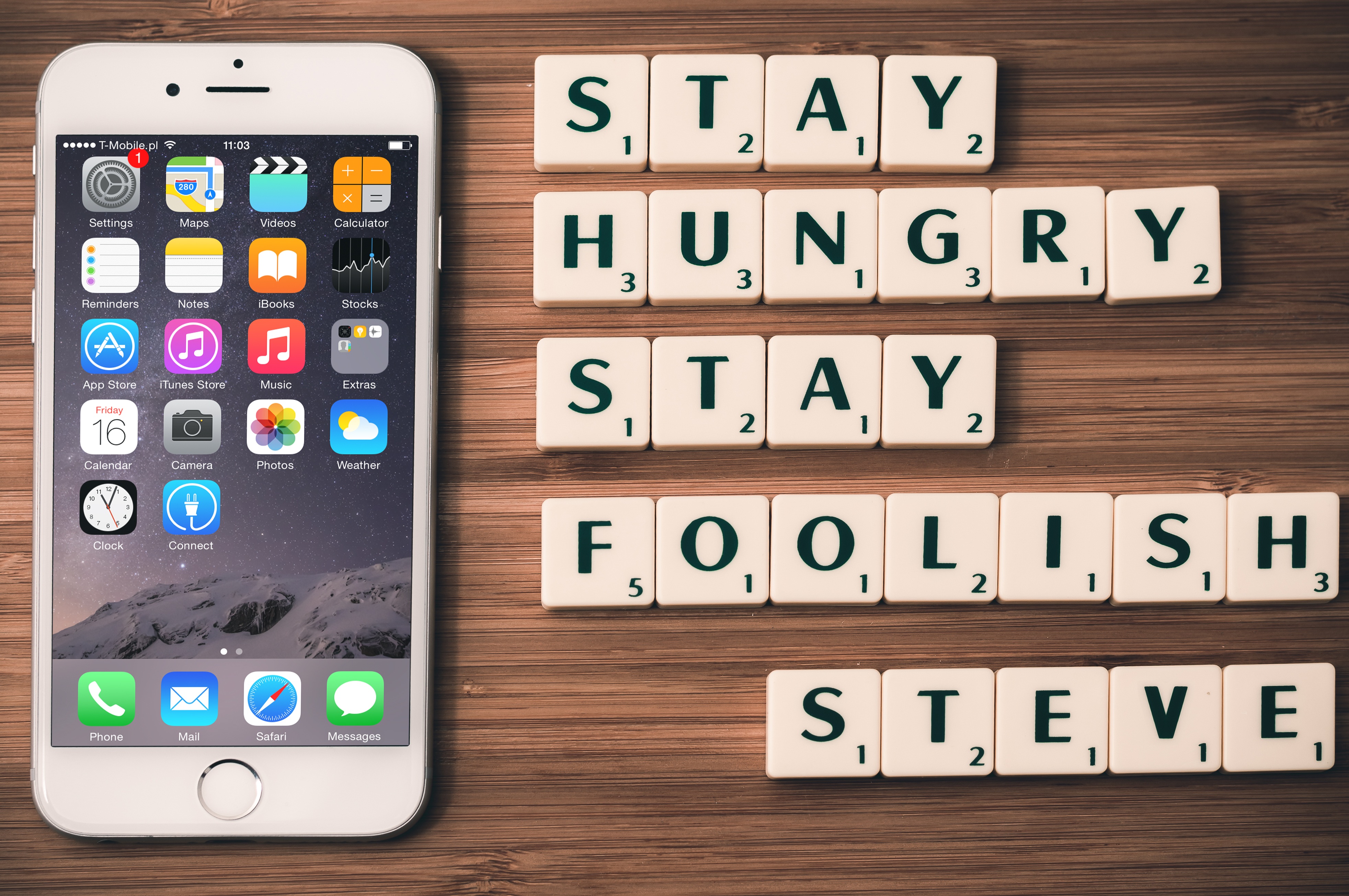 "I'm convinced that about half of what separates the successful entrepreneurs from the non-successful ones is pure perseverance." -Steve Jobs.
Chances are you are reading this quote in the latest, snazziest and hottest version of a phone or new software.
Chances are that it is of a top brand – let's say Apple. Yes, Apple – the maker of every i.
The journey of Apple Inc, as a name to reckon with, started in 2007 with the launch of the very first iPhone, titled "Hello" that totted 6.1 million pieces sold up to July 15, 2008 itself. Since then Apple has continued with that bevy of super-star products with whopping top-lines and customer-beelines: from iPads, iPods, to Apple TV, Apple Watch etc. With this staggering success record, it has also become known for being at the forefront of technology design, especially after the launches of the super-sleek iPhones and iPads.
More Products – More Bye-Products
Launching new products, especially iPhones, every year has become the forte of Apple. Newer versions bring in improvised features and functions and even if we have started questioning the 'new-ness' factor with the recent spate of lukewarm launches like the iPhone 7, 7 Plus followed by 8, 8 Plus and iPhone X; we can still not shrug the connotations that these annual souped-up products have for environmental repercussions. Isn't the eternal trail of new iPhones every year, and the frenzy of consumers buying the latest ones, and hence dumping an older version (which by-the-way is hardly a year old) affecting our Mother Earth in any way?
The severity of this concern darkens even more when we look at some stark numbers claimed by IHS Market It looks like that globally; the iPhone 7 outsold all other smart-phones in the first six months of 2017, followed by IPhone 7 Plus which gave Apple two market leaders.
That means a lot of clout and e-waste imprint too. Apple Inc. also has its influence in the market beyond these devices as it designs, develops, and sells consumer electronics, computer software, and online services like new iOS updates for its users too. Apple Chief Tim Cook, in the year 2016, released iPhone 7 and iPhone 7 Plus with Apple Watch Series 2 going along. When Mr. Cook puts forth several reasons for iOS 10 as the best update till date, what happens to the preceding versions?
On 22nd September 2017, Apple ushered in iPhone 8 and iPhone 8 Plus followed by iPhone X with new specifications and hardware it claims is different than the usual. If we look at price, the i8 and i8 Plus stick to a decent range but iPhone X is clearly not something that ordinary people can afford. Nothing, however, deters the zeal of having the latest and fanciest gadgets – more so, in case of a brand like the iPhone, which has carved its image on 'I own this' proposition.
Chasing Bells and Whistles
The 'Old is gold' maxim fails miserably in current times as most people end up dumping or selling their old phones in order to buy some new ones. When consumers are prone to regularly replace phones, earphones and other electronics with new and improved versions, that too keeping pace with every new release and hence- in utter haste, they do not realise the consequences of dumping/selling old electronics. This turns into a huge reason which leads to an increase of "E-waste" or "Electronic Waste".
E-waste is usually defined as a term for electronic products that might be nearing the end of their "useful life." The question is – who defines the 'useful' part here? And how? The user or a hot seller?
Mobile phones, tablets, computers, televisions, VCRs, stereos, copiers, and fax machines and other such common electronic products should ideally be directed to reuse, resale, salvage, recycling, or disposal. That's crucial because when we look around and observe the sheer amount of electronics that people generally buy, it's easy to see just how much e-waste that big shopping cart, in turn, converts into.
If we look at some EPA numbers, in 2013, Americans alone could have generated as much as 254 million tons of trash. As to how much they recycled and composted – about 87 million tons of this material or let's say equivalent to a 34.3 percent recycling rate.
Coming back to India, when we have more than 100 crore mobile phones in circulation, it is no surprise that nearly 25 per cent end up in e-waste annually. In fact, grave findings from an ASSOCHAM-KPMG joint study translate how as the second largest mobile market with 1.03 billion subscribers, India is also shaping into the fifth largest producer of e-waste in the world, as it discards roughly 18.5 lakh metric tonnes of electronic waste each year. Incidentally, here telecom equipment alone makes 12 per cent of the e-waste.
Monster-in-progress
The tide does not appear to be subsiding anytime soon for India's 'production' of e-waste is slated to increase by nearly three times, from current figures of 18 lakh metric tons (MT) to 52 lakh (MT) per annum by 2020. This means a Compound Annual Growth Rate (CAGR) of about 30 per cent and that is seriously alarming when compared with what EPA tells, that hardly 12.5 per cent of e-waste is generally recycled.
In India, the last 15 months alone have seen operators investing over 30 per cent of the cumulative investment made in 20 years prior. And the last year itself has tossed more than 100 million handsets in the manufactured lot.
These numbers should steam up our worry-meters as e-waste is one of the fastest-growing pollution problems worldwide. The mere presence of a variety of toxic substances that deeply contaminate the environment and threaten human health should ring a lot of alarm bells. If disposal protocols are not meticulously managed; we are staring at a huge problem of landfills as well as pollution.
Own more : Own your waste
We urgently and seriously need to treat the e-waste in such a way that its byproducts do not weaken and toxify the environment. There are a host of tools including Life Cycle Assessment (LCA), Material Flow Analysis (MFA), Multi Criteria Analysis (MCA) and Extended Producer Responsibility (EPR) that have been devised to manage e-wastes – especially in developed countries.
We need to get serious on this path and sharpen efforts in developing eco-design devices, proper collection of e-
waste, recovery and recycling of material by safe methods, disposal of e-waste by suitable techniques, discouraging transfer of used electronic devices to developing countries, and raising awareness of the impact of e-waste.
A single tool might prove inadequate but by putting everything together and letting efforts and ideas complement each other; we can certainly solve this issue. A national scheme such as EPR would be an appreciable direction in solving the growing e-waste problem.
As to the user inside us, it is up to us eventually that we become responsible from now on – From prioritising over- consumption of latest gadgets only for ostentatious value or out of boredom, we should develop a tendency to buy according to our needs and the habit of disposing responsibly.
Let's practise the old concept of 3Rs, i.e., Reduce, Reuse and Recycle and manage e-waste more seriously from now on.
All we need is pure perseverance.
If we won't take care of our earth, then who will!
— Hridaya Khatri