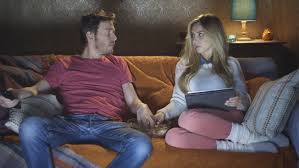 Pratima H
MARCH 29, starting 8.30 evening local time, it would go for an hour. If you care to enjoy the starlit sky and get a valid excuse to escape the leash of that smartphone or idiotbox for a full 60 minutes, you can join the club.
The club, this time, interestingly has athletes, new historical monuments, superheroes, condom-companies and a few other corporations participating in this blackout.
From New Zealand to Tahiti, the Earth Hour Club's global movement with a crowdfunding and crowdsourcing platform, will hopefully remind people across the atlas that being environmentally-alert can be as easy as switching off a phone and hence the itch to be connected and powered-on all the time.
Looks like while the Sultan Ahmed Mosque in Istanbul will do his bit, many other places like Bosphorous Bridge, The Sydney Harbour Bridge,  Opera House, Tokyo Tower, Taipei 101, The Bird's Nest in Beijing, The Petronas Twin Towers in Kuala Lumpur, Burj Khalifa in Dubai, South Africa's Table Mountain, St. Peter's Basilica in the Vatican City, The Eiffel Tower in Paris, La Sagrada Familia in Barcelona, Buckingham Palace in London,  The Empire State Building and Times Square in New York City, Niagara Falls, Los Angeles International Airport, and our own India Gate may also join the un-flash-mob for a cause.
In fact, Spider-Man is the first Super Hero ambassador for Earth Hour and joining him in his own leap would be Kuwaiti athlete Refaei for a Base jump from the top of Olympia Mall while Russian cosmonaut Mikhail Tyurin's recorded messages from up above the sky would be other participants worth a note.
On the corporate firmament too, companies like SAP, Verizon, Durex etc have shown how keen they are to observe this unique power silence.
SAP's Bangalore, Gurgaon and Pune will take part in the worldwide Earth Hour in the symbolic lights-out initiative organized annually by the World Wildlife Fund (WWF) as part of SAP sustainability champions network.
In a press note, SAP highlighted how it has worked to better understand the connections between its energy consumption, the related costs, and the resulting environmental impact.
SAP calculates that since the beginning of 2008 energy efficiency initiatives have contributed to a cumulative cost avoidance of €260 million. To compensate for SAP growth, there is still more to be done, it stressed.
The company announced that it will power all its data centers and facilities globally with 100 percent renewable electricity starting in 2014. The shift, it claims, will help minimize the company's carbon footprint as it moves to a cloud business model, and will help eliminate carbon emissions caused by its customers' systems by moving them into a green cloud.
These initiatives are a part of the organization's goal to reduce 51-percent carbon footprint by the year 2020. This will return SAP to its approximate year-2000 emissions level of 250,000t CO2, as the company aspires.
Telecom company Ooredoo has also said it join monuments and companies around the world to mark Earth Hour on 29 March and will switch off all the lights and non-essential systems at its tower in West Bay and its Airport HQ2, along with its employees who have also pledged to switch off lights at home during the event.
Another communications player, Verizon has shared that its employees across California will join the global Earth Hour movement and turn off lights at 23 buildings in the state for one hour
Lights would be turned off at approximately 550 Verizon buildings and more than 4,000 Verizon employee homes across roughly 40 countries.
What has caught the most attention this year is how a marketing idea by Durex condoms is leveraging this event for its latest campaign.
The idea is noble at the face of it that in the wake of a rapid virtual life, and inveterate obsession with gadgets, Internet and devices, people forget human connections and quality time but then Durex is trying to make the most of this not-so-distracted hour as a condom-spiel too.
It does have a delicious case-in-point- a survey conducted in the UK, sponsored by Durex, that revealed that 12% people have answered a call, 10% of people have read a text during sex and 5 % have even checked Facebook while making love. And couples today are having 20% less sex than they were in 2000.
Social networking, porn instead of making love seems to be a unique problem of today's world as the company reflects in its campaigns.
Its new campaign #TurnOffToTurnOn , (video done by London agency TMW), asks us to put down the screen and acknowledge the real beauty sitting right across from us. It asks to reconnect while the light is turned off.
The ad features couples doing their daily activities with each other like eating breakfast together, watching television and sitting next to each other in a limo after the wedding and it shows the irony that they all too distracted to notice their partner sitting along, who is also by the way, often sucked into another gadget.
Durex believes nothing should get in the way of great sex but our growing obsession with phones, laptops, TVs and Tablets isn't bringing us closer together, it's pushing us apart. So for us working with Earth hour is a perfect campaign fit to get across that message, let's all turn off to turn on-  Ukonwa Ojo, Global Marketing Manager, Durex remarked in a news report.
Well, does it really matter what you choose to do when you switch off lights tomorrow? Make a sandwich, make a baby or make a pledge – whatever but do make it a good Earth Hour.
Happy unplugging!