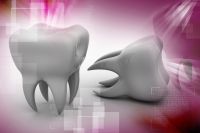 It's a Reverse-Everything-Obama-Made-Green battle. And even EPA seems busy churning Brownie Points
"Honestly, if you're given the choice between Armageddon or tea, you don't say 'what kind of tea?"
But Neil Gaiman was definitely not alluding to the storms that brew in political tea cups. Because the kind of tea seems to matter, specially when the kettle is plugged into a power-grid run with coal fuels.
Yes, as implausible and U-turn-ish as it sounds, we have heard it beyond doubt. Ex-US President Barack Obama's signature regulation to make power plants friendlier for environment by reducing greenhouse-gas emissions is, well, now being repealed with what the US Environmental Protection Agency (EPA) has set in motion.
Forget the much-awaited bye-bye-coal move of energy utilities in the US, where energy consumption is quite a defining guide for the world to look up to. They were shifting towards cheap natural gas and renewable thanks to regulations cemented by the Obama administration. If it went as planned, and as surmised by the Obama EPA, this shift would have pared the power sector's carbon dioxide emissions by as much as 32 percent below 2005 levels by 2030.
But the operative word in the previous sentence says it better.
No, it's not 'power sector' or 'carbon dioxide' or even '2030'. It's Obama EPA.
For this is what it boils down to. The Obama EPA or the Trump EPA. Prefixes can, indeed, turn the whole game around.
EPA and Environment: Gagged or Garbled?
You must have caught wind of the latest in a series of flak EPA is busy amassing since the Trump-makeover. A 500 page report that reportedly found climate change affecting air and water temperatures, precipitation, sea level and fish; based on the condition of the bay and the trends with data on 24 different environmental indicators – is gathering dust and activist-ire. No- it is not a policy document. It is a comprehensive and technical scientific report and yet the EPA is trying to wriggle out of accusations that it kept three scientists from coming up at an event and talking about the report.
Criticisms have been making a beeline towards (Trump-) EPA for many months now. It is now alternating between skepticism and anger whenever a crucial environmental or scientific debate suspends in vague air, thanks to how EPA is approaching it, or is made to approach it.
For example. Reprehensible – that's what Eric Schneiderman, attorney general for the state of New York, calls the pro-coal move that reorients power plants in the US.
That choice of words is understandable, specially, as we see accelerated moves on areas totally inconceivable just a few months back. The Ctrl-Z button has been pushed on not just the power-plant regulations. There's more.
Reel 'em Back
Like pulling the United States out of 2015 Paris climate pact; Rolling back crucial environmental regulations like curbs on methane emissions from oil and gas operations on public lands.
Even the case for more stringent fuel-efficiency standards for cars and trucks expected around 2022 are now being 'reconsidered'. In Obama's time, it was reckoned that such tough rules may easily lift the average to about 50 miles per gallon.
Rollbacks won't be an alien word again in case of Obama administration rules around public disclosures by drillers for the chemicals used to frack wells on federal land. Be prepared for what transpires when a review hits increased royalties, that were ushered in by Obama, for coal companies to pay to mine on federal land. Or what is left to salvage when the size of several national monuments in Utah, Oregon and Nevada could be considerably shrunk for creating more room for drilling or mining. Or the result of restrictions lifted from grazing, mining, fishing and timber harvesting too.
Leases for wind and solar projects; or cost-spikes for solar installations would come under the eye of this erase-Obama-apostrophe storm quite easily as well.
Baby gone with the Bath Water
Do they have any contention at all in this spree of rollbacks upon rollbacks? Arguments from the pro-Trump line of thinkers hover around legal and regulatory discipline. Like how the Clean Air Act was not supposed to regulate greenhouse gases or the leeway that federal agencies can wield on regulatory matters or how the rules for bringing in Climate Change solutions were brought in.
They also point to worries over job protection and the energy resilience or dominance that the US has a grip on. That explains why coal and nuclear power plants are being insulated from price threats and why bankrupt solar manufacturers like Suniva and SolarWorld have found allies in the government for thwarting low-cost (read Chinese) imports. In fact, any hue and breed from the fossil fuel industry is gaining weight against solar and wind energy counterparts in some way in the Post-Obama America.
Yet; With so many regulations and environmentally-salient and responsible changes, that the previous administration brought, now being briskly whittled away, it looks more like it's a 'war on Obama'.
With that, the 'war on coal', in effect, sounds nothing bigger than an elusive dreg from the Obama era. And in this race to un-Obama everything the previous president touched during his regime, the brunt is being borne by environment-pro industries and regulations.
It's really disconcerting to see Climate being crushed in this political mortar and pestle. Regulations can still be reversed but what about the cost that the world and the planet, at large, will bear and hairball when we inflict further rash and brazen dents on our environment.
Laws are dirigible but their effects on climate – no, never.
For now, Schneiderman is banking on tapping this very instrument. He intends to use every available legal tool to fight the dangerous agenda. Repeals like the one for power-plant rule could, hopefully, face and get help from, lawsuits from supporters of environmental groups and Obama's climate school of thinking.
Let's see how the leaves settle there.
…..
Ref:
https://www.nature.com/news/trump-epa-begins-push-to-overturn-obama-era-climate-regulation-1.22813
http://www.politico.com/story/2017/10/10/trump-obama-climate-clean-energy-243655
http://nypost.com/2017/10/23/epa-muzzles-climate-scientists/
https://www.nytimes.com/2017/10/23/opinion/epa-environment.html
https://www.washingtonpost.com/news/energy-environment/wp/2017/10/23/let-us-do-our-job-anger-erupts-over-epas-muzzling-of-scientists/