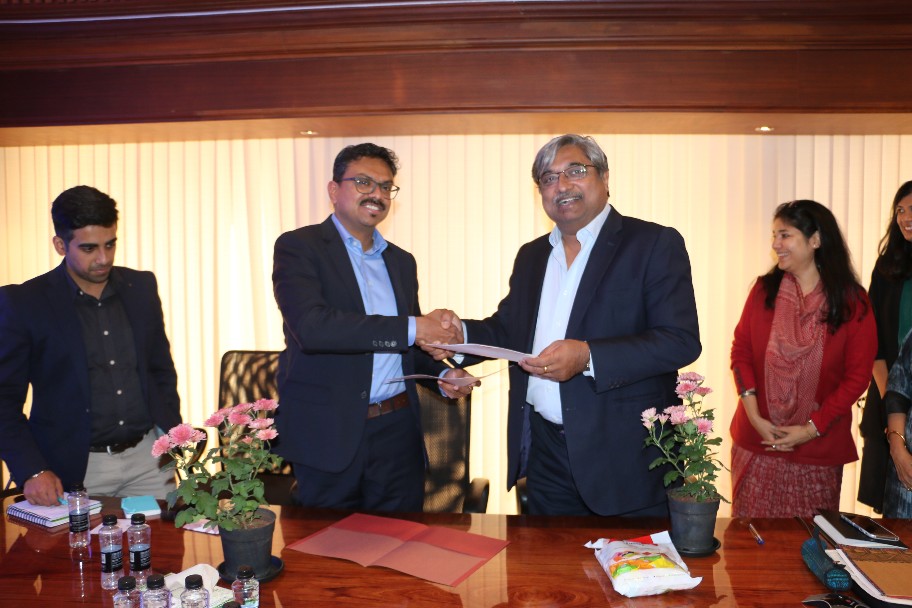 World Bank supported 2030 Water Resources Group (WRG), a public, private, civil society partnership hosted by the World Bank has signed a Memorandum of Understanding (MOU) with the Hinduja Foundation, part of the Hinduja Group, to co-operate in carrying out joint projects in the area of Sustainable Water Management.
The Hinduja Foundation is the philanthropic arm of the 100+ year diversified Hinduja group. To start with, the projects will involve developing infrastructure for water resources by way of watershed development and rejuvenation of ponds and lakes, etc in Maharashtra and Karnataka.
The partnership with World Bank supported 2030 WRG will advance water security objectives in rural communities fostering stewardship approaches. It will also strengthen the multi stakeholder partnership on water by building on the Foundation's leadership in water conservation and sustainability, and effectively leverage the 2030 WRG's innovation and network capital.
Commenting on this initiative, Paul Abraham, President, Hinduja Foundation, said "As leaders of business organizations, we recognized that the private sector has an important stake in addressing the water challenge. Companies can have a direct impact on water management in their own business, as well as an indirect impact by encouraging and facilitating actions by those in their supply chains to improve water management. We also feel that there is a huge scope to work with rural and urban committees in a collaborative framework to address the huge challenge that water represents. We therefore, decided to make Water as our Champion CSR initiative."
Since the launch of the initiative two years back, the Hinduja Foundation have been at the forefront in making Hinduja Group entities water neutral, but also providing customized purification units in rural schools and in the community. The Foundation and Hinduja Group companies have set up numerous water ATMs in Tamil Nadu, Rajasthan and Uttar Pradesh, rejuvenated and restored wetland and springsheds, village ponds, rivers, defunct bore wells and step wells in various states.
– Team Sustainabilityzero