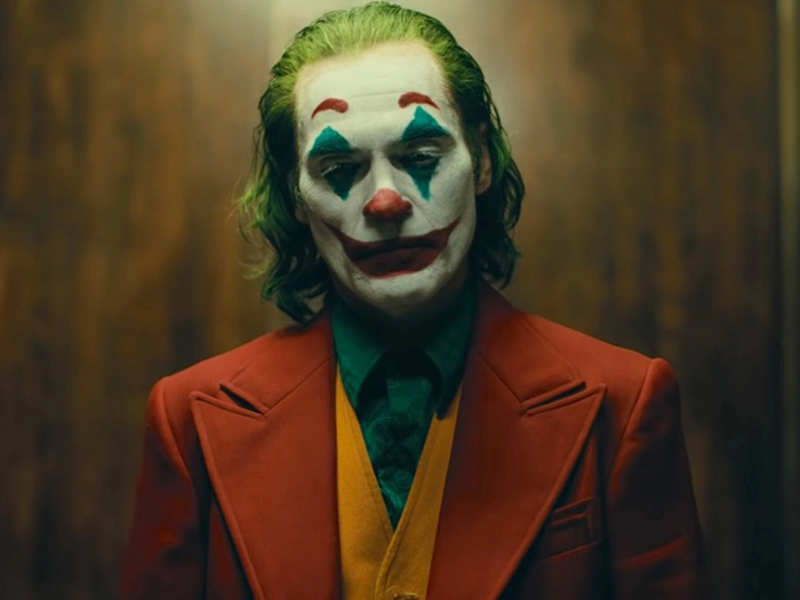 Joaquin Phoenix won the Best Actor Award at the 92nd Academy Awards, better known as Oscar Awards. This was his first golden trophy, and he won it for his excellent portrayal of the Joker. The film has been applauded by critics and viewers alike and has set the cash registers afire at the box office.
In many ways, the win was not a surprise; it would have been one, had Joaquin not won. Just like, it was more or less expected that he would use the platform to reflect on more prominent thought than only movies and life. Joaquin had given a hint of his mind during his acceptance speech at the Bafta, where he lashed out against institutionalized racism in the industry that resulted in the all-white lineup for the award categories.
"I have to say I also feel conflicted because so many of my fellow actors that are deserving don't have that same privilege. I think that we send a very clear message to people of color that you're not welcome here."
So, we were all waiting for how he will take on-stage at the Academy Awards. And he did, with panache. Taking the stage, Joaquin spoke some of the bigger issues that are facing humanity. His message was concise and riveting, talking about the broader aspects of equality that spans across race, color and species. This is what he said:
I've been thinking a lot about some of the distressing issues that we are facing collectively. I think at times we feel, or were made to feel, that we champion different causes, but for me, I see commonality. I think, whether we're talking about gender inequality or racism or queer rights or indigenous rights or animal rights, we're talking about the fight against injustice. We're talking about the fight against the belief that one nation, one people, one race, one gender or one species has the right to dominate, control and use and exploit another with impunity.
I think that we've become very disconnected from the natural world, and many of us, what we're guilty of is an egocentric worldview — the belief that we're the center of the universe. We go into the natural world, and we plunder it for its resources. We feel entitled to artificially inseminate a cow, and when she gives birth, we steal her baby, even though her cries of anguish are unmistakable. Then, we take her milk, that's intended for her calf, and we put it in our coffee and our cereal, and I think we fear the idea of personal change because we think that we have to sacrifice something to give something up. But human beings, at our best, are so inventive and creative and ingenious, and I think that when we use love and compassion as our guiding principles, we can create, develop and implement systems of change that are beneficial to all sentient beings and to the environment.
His call for animal rights, and terming them as sentient beings were the part that truly stood out. This was not the first time that Joaquin, an ardent vegan, was talking about animal rights. At the Golden Globes, he had forced the organizers to implement its first all-vegan menu at the event.
Unlike a few do-good-speakers, Joaquin has been consistent with the approach. His family had turned to vegetarianism when Joaquin was a small child and has steadfastly remained one till now.
Viewed by millions live, and a billion times again over the social media, Joaquin's message could create an impact, send out a ripple that could turn into a wave, hopefully.
But Joaquin is not the first one to use the Academy Awards platform to send out a warning to humanity. One of the most defining ones was Leonardo Di Caprio when he won the Best Actor Award for The Revenant. In his acceptance speech in 2016, he had urged people to pay attention to Climate Change, much before Greta Thunberg became an ambassador of the same. His speech, too, was discussed and deliberated a billion times. And it was worth doing so. Here's a bit from that speech:
And lastly, I just want to say this: Making The Revenant was about man's relationship to the natural world. A world that we collectively felt in 2015 as the hottest year in recorded history. Our production needed to move to the southern tip of this planet just to be able to find snow. Climate change is real, it is happening right now. It is the most urgent threat facing our entire species, and we need to work collectively together and stop procrastinating. We need to support leaders around the world who do not speak for the big polluters, but who speak for all of humanity, for the indigenous people of the world, for the billions and billions of underprivileged people out there who would be most affected by this. For our children's children, and for those people out there whose voices have been drowned out by the politics of greed. I thank you all for this amazing award tonight. Let us not take this planet for granted. I do not take tonight for granted. Thank you so very much.