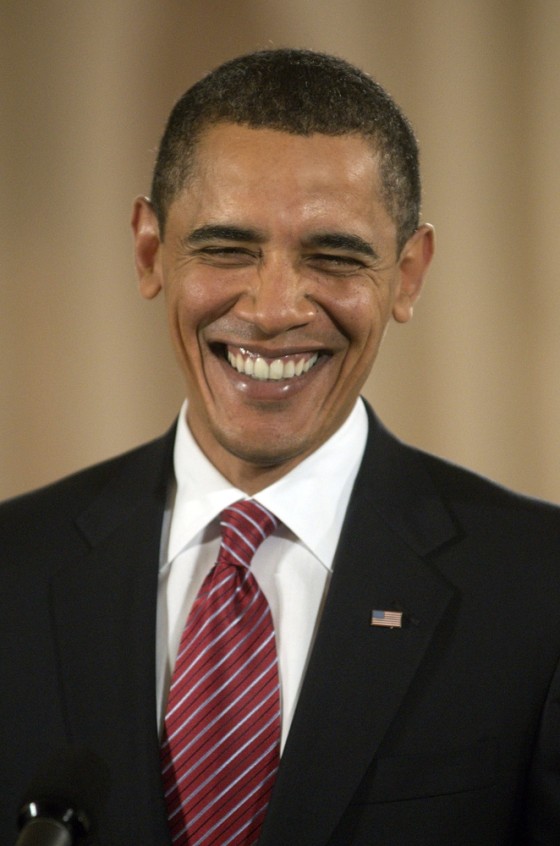 India: Apart from all the ceremonial gravity and bilateral effervescence, the heads that wear the crowns in India and US carried a lot more weight than what camera shutters could trap.
It's easy to sign and scream about all things grand when a handshake of that significance happens, but it is surely not easy to choreograph that opera without giving the backstage chorus a good look and ear.
Thankfully, it seems to have been heard and inventoried well by the two chieftains.
During US President Obama's Republic Day fiesta in India, a lot of announcements were made – and they traversed political contours as well as business and trade boundaries. What is heartening to note that at least, to a certain level, this slew of friendship-ebullient agreements is not myopic. When they talked infrastructure, they talked smart cities. And when they uttered words like energy or development, they did not forget adjectives like 'solar' or 'sustainable'.
This is after all, how things should better be in the otherwise dystopian world we inhabit.
It's nice to see that India and the US have firmed up plans to set up task forces around smart cities like Allahabad, Ajmer and Vishakhapatnam with a clear roadmap of three months.
Incidentally, just a few days back, Infosys was heard talking about plans to invest and develop its Mysore campus as a 'Smart City' and the company intends to help the Ministry of Urban Development with its expertise in the areas of smart infrastructure planning and sustainable building technology.
The announcement emerged during another high-key meeting of sorts, this time the Prime Minister of India, Shri Narendra Modi sitting down with Dr. Vishal Sikka, Chief Executive Officer and Managing Director at the IT bellwether of India.
Pay heed now how it emerged that a concept of a smart and sustainable city is based on leveraging the power of data and the latest technologies in building and information technology to minimize energy and resource consumption, increase the use of renewable energy, and reduce and manage waste effectively. In short, the element of sustainability is not a bonus for a smart infrastructure, but instead a common denominator.
When India is talking of smart cities, it can take a leaf out of the Infosys Mysore campus, which is claimed as a mini city in itself and is spread over 350 acres, with 12 million sq. ft. built-up area and now Infosys will strive towards making its Mysore campus a 'Smart City' through effective planning to ensure efficient resource governance and utilization. It is impressive to note that this campus is attempting to be the first to achieve zero waste to landfill sustainability.
As Dr. Vishal Sikka had encapsulated then, "With our experience in computing technologies, and in managing urban spaces totaling over 2,600 acres, with a built-up area of 39 mn. sq. ft., all over India, our model ecosystem at Mysore will serve as a live, replicable example of smart city innovations that will harness all the advantages of digitization."
Practices like radiant cooling, day lighting and effective retrofit strategies to reduce its energy consumption have been mentioned in this initiative and there were talks of a Command Center to analyze data of energy consumption, building operations, and uses advanced algorithms for energy saving, predictive maintenance and more, to ensure operational excellence.
This juxtaposes well with the big picture if Infosys rightly points a goal to reduce its water consumption on campuses by 50% and to recycle and reuse all water on its campuses.
Last month, a research by the McKinsey Global Institute analysed some technologies, in terms of their impact on growth and social progress and ability to add $550 billion to a trillion dollars a year of economic value in India by2025.
Therein, it had underlined how globally disruptive energy technologies can help India diversify its energy supply and mentioned unconventional oil and gas, solar technology, and both grid and off-grid and offshore renewable energy sources like wind, solar, and seaweed biofuels.
It suggested how advanced metering infrastructure, low-cost energy storage devices, and conservation technologies can capture efficiencies along the value chain so much so that, in toto, the technology applications we size in energy could have economic impact of $50 billion to $95 billion per year in 2025, including the value of carbon emissions avoided.
There was also an observation made on smart metering, which could save India $15 billion to $20 billion per year in 2025 in reduced transmission losses whereas other large contributors like energy-efficiency technologies for buildings and vehicles, could be saving some $15 billion worth of energy, and unconventional oil and gas, which might generate value of $10 billion per year in 2025.
Gartner, a research analyst firm echoed India's appetite for sustainable attempts in its report last month as well. It pegged India's spending on green IT and sustainability initiatives to reach $34 billion in 2014, which is a 14.1 percent increase from $29.2 billion that was spent in 2013.
Its analysts had also observed that Indian organizations are moving beyond corporate social responsibility as a philanthropic activity, via integration with their core business operations. Eventually, Gartner expects that organizational commitment and government regulations will drive adoption of green and sustainable technology and practices in India.
"Most Indian companies have at least one green initiative motivated by the prospect of lower operating costs. The sectors with a significant impact on environment such as oil and gas, mining, and other manufacturing related industries clearly lead others in this area alongside the increased use of renewable energy, "as Ganesh Ramamoorthy, research vice president at Gartner had commented then. The research had however, reminded that in terms of actions to address climate change issues, not many companies have a clear focus.
So when someone as significant as Prez Obama comes for a spin to India and reshuffles some papers around smart cities and chews discussions around solar energy, it becomes an opportune time to sharpen the focus on the country's smart-yet-sustainable potential once again. Development is happening and it's hands-down a good news, provided this development happens not despite of environmental issues, but instead, making environment the front wheel of all progress ahead.
Is it not interesting that these endeavours are being revisited in the company of a man who had re-painted many Federal buildings and the White House too with serious deliberations on solar and alternative energy sources' use some time back?
He has often iterated his goals and spending buckets on energy efficiency improvements to federal buildings wherein installation of electricity-generating solar panels on the White House was a chief head-line. Today, being smart and sustainable are not just co-inciding but also reinforcing each other in radical ways.
If India can marry smart and sustainable together with the new roadmaps that the two visionaries have cobbled in this trip, then that's definitely some utopia we are talking about.
More on what he drilled on his onward journey to the Oil fields, in our next post.