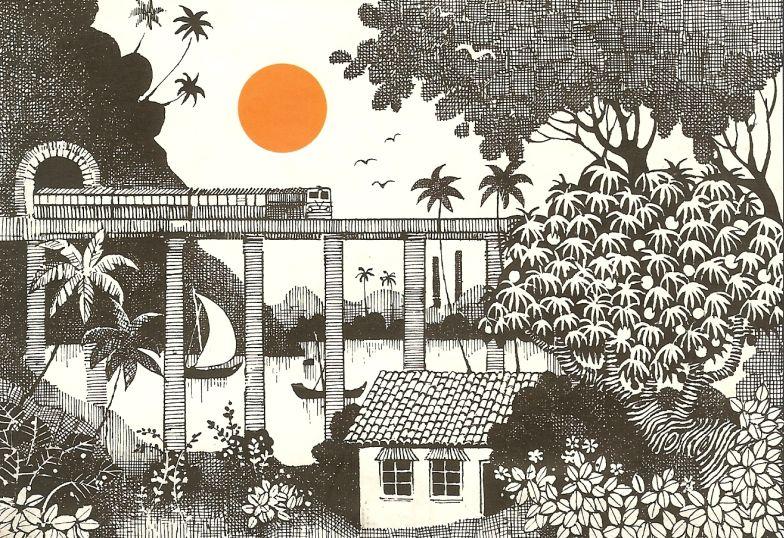 Solar Power or to be precise Solar PV continues to grow rapidly in India. Propelled by PM Narendra Modi's rather audacious vision of installing 175 GW of renewable energy, of which 100 GW would be solar by 2022. As of October 2017, the country's solar grid had a cumulative capacity of 15.60 GW  with some 3.9 GW of projects commissioned in 2017/18. In fact, solar power capacity has grown by over 4 times in a matter of just 3 years, from 2.6 GW on 26 May 2014 to 12,289 MW on 31 March 2017. The country added 3 GW of solar capacity in 2015-2016 and 5.5 GW in 2016-2017.
The scale of the solar industry could be seen and experienced at the recently concluded InterSolar event in Mumbai, where hundreds of companies had set up stalls to showcase their product and solutions.
Globally too solar power seems to be on a firm footing, with up to 105 GW capacity addition by the end of 2017. The charge is led by China, US, Japan, Germany, India, France, with China being a leader by far, adding as much as 50 GW by itself. In fact, China now boasts of a cumulative capacity of around 112 GW, followed by the US at 47 GW, and India at 16.2 GW (by end of 2017).
The shift on solar has been quite phenomenal, as it was in July 2009, that India had launched a program to install 20 GW of solar power capacity by 2020. Subsequently, the government led by Dr. Manmohan Singh launched the National Solar Mission in 2010 under the National Action Plan on Climate Change, with plans to generate 20 GW by 2022.
It was PM Narendra Modi who upped the ante in 2015, increasing the proposed installation to 175 GW by 2022, with solar itself accounting for 100 Gw. While, there have been some hits and misses in meeting those targets, by and large, India seems to be doing pretty good. The rapid uptake of solar has been in many ways propelled by the falling solar tariffs, for instance, in the recent reverse-auction for Rewa Solar Park, the winning bid fell below the Rs. 3 mark. Mahindra Renewables, Acme Solar and Solenergi Power Pvt Ltd bagged contracts to set up one unit each of 250 MW in the Madhya Pradesh government's 750-MW Rewa ultra mega solar park. The uniqueness of this project is that its biggest customer is Delhi Metro Rail Corporation (DMRC), that has signed up to buy 345 million units of power for a 25-year levelised tariff of Rs 3.30/unit.
India with an estimated potential of 750 GW for Solar and more than 302 GW for wind could become the fourth largest market for renewable energy development in the world by 2030, with 25% renewable in its energy mix. Solar is not only good in terms of energy independence but also in terms of employment generation. According to KS Popli, Chairman & Managing Director, IREDA, the renewable energy value chain employed over 21000 people in India in 2016/17 and is expected to employ an estimated 25,000 more in 2017/18.
Yet, that doesn't mean there aren't any challenges. One of the biggest things is the all the photovoltaic manufacturing is in China. About 90% of the solar panels and modules used in Indian projects are imported because domestic manufacturing capacity is small and cannot match global prices. The government has been pondering on how to set things right, from offering incentives to domestic manufacturing to imposing import duties on imported panels. Then, of course, there is the big issue of energy storage that has not been resolved yet.
The implications of any actions can be far reaching. India is also trying to build a global momentum on solar. In January 2016, PM Modi Modi and French President François Hollande laid the foundation stone for the headquarters of the International Solar Alliance (ISA) in Gurgaon. The ISA will focus on promoting and developing solar energy and solar products for countries lying wholly or partially between the Tropic of Cancer and the Tropic of Capricorn. The alliance of over 120 countries was announced at the Paris COP21 climate summit with the intention that wider deployment will reduce production and development costs, facilitate the increased deployment of solar technologies to poor and remote regions.
As India aims for cent-per-cent electrification, solar energy could play a big role in it. Already, the solar energy sector has accounted for the largest capacity addition to the Indian electricity grid so far this year. It has contributed around 39% — over 7.1 GW — to the overall capacity additions, according to data from Mercom Capital Group. In short, we might fall short of the 100 GW aim in 2022, but we seem to be cruising quite well on the solar road for now. The Sun still shines brightly in India.
— Shashwat DC