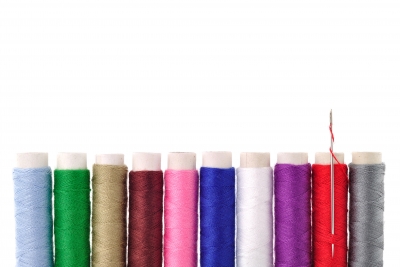 A quick glance at what has been happening in the last few days in education endeavours shows some interesting dots getting connected
June was a flurry of activities around a lot of sustainability causes in the country. But when we look at education sector we see that different organisations are working on different dimensions, albeit, raising the 'fundamental' fabric of the space with renewed vigour and in their own ways.
Social Ethics, STEM education, story-telling and basic education needs are keeping these organisations busy and excited.
Look at Piramal Foundation for Education Leadership (PFEL) that signed a MoU with Emory University. The focus – a Social Emotional Ethical Learning Curriculum. Its aim, as shared in a press update, is to build capacity of educators including headmasters, teachers and government officials, to implement the Social, Emotional Ethical (SEE) learning curriculum in government schools across India. There is a pilot in 5,000 Government schools to impact 5 lakh children in two years in Gujarat, Jharkhand, Jammu and Kashmir, Maharashtra and Rajasthan – as shared further.
As Aditya Natraj, CEO, Piramal Foundation for Education Leadership, describes it "PFEL's partnership with Emory University brings together two unique organisations that have the potential to transform the education ecosystem in India. Through the implementation of the Social Emotional Ethical Learning curriculum, PFEL aims to move from demonstration to advocacy by building the capacity of its 1500+ employees and impacting 5 million children by 2025."
Dr. Lobsang Tenzin Negi, Executive Director, Center for Contemplative Science and Compassion-Based Ethics, Emory University, home of the SEE Learning program, underlined that the program is grounded in the idea that education can, and indeed should, be expanded to foster the values and competencies that lead to greater happiness for both individuals and society at large.
Important elements of the curriculum, as explained, include attention training, compassion and ethical discernment, systems thinking and resilience and trauma-informed practice. Interestingly, the curriculum builds on expertise from multiple disciplines such as Emotional Intelligence, Neuro Science, Development Psychology, Education and Contemplative Science.
Meanwhile, Pratham Books Foundation, in partnership with Cisco is all set to support over 100 Government schools across the district of Gurugram with mobile STEM (Science, Technology, Engineering, Math) Libraries. Each library kit, as explained in a press update, include more than 100 books in both English and Hindi language providing young minds with an experiential learning platform and to encourage an avid reading habit amongst children.
Pratham Books is non-profit publisher that is working on its avowed focus of helping children discover the joy of reading – in languages they can understand, set in locations they can recognise, featuring characters with whom they can identify, and telling stories that capture their attention and fuel their imagination.
The entity, as part of the partnership with Cisco, has developed 85 unique titles over a time-span of three years, in nine different Indian languages. Examples: Math at the Mela (which provides an introduction to skip counting), Password Please (provides an introduction to cybersecurity, explaining the importance of passwords to keep data safe) and Who Drives the Driverless Car? (that explains the concept of navigation done by computers to drive a car).
As Amit Khatri, Deputy Commissioner, Gurugram translates the goal, "Stimulating and carefully curated content plays a pivotal role in shaping the minds of young children. As we move towards a digital era, such books rouse great interest among younger students, thereby shaping their future choices. Making these books available in local languages will further increase the chances of wide adoption. I am confident these libraries will add to our efforts to make our students more capable and competent."
These efforts to ignite young minds with creative and ethical fuel alike are not limited to urban precincts. Grand Maratha Foundation, a non-governmental organisation, that is working on catering to the needs of farmers and their families in Maharashtra, also distributed books to underprivileged children of Thane in June. Through this initiative, 500 underprivileged children were benefited, as shared by the organisers.
This is apt and encouraging as Grand Maratha Foundation has been working for the issues of farmers and their families by creating a better livelihood for them and break this vicious circle of debt and poverty, as it explains its own goals. The Foundation is active in the regions of Akola, Amravati, Yavatmal, Chandrapur and Nagpur in Maharashtra and wants the farmers be future-ready.
What better way to have everyone future-ready than by cementing the right values, characters, logic and interest in the future of India!