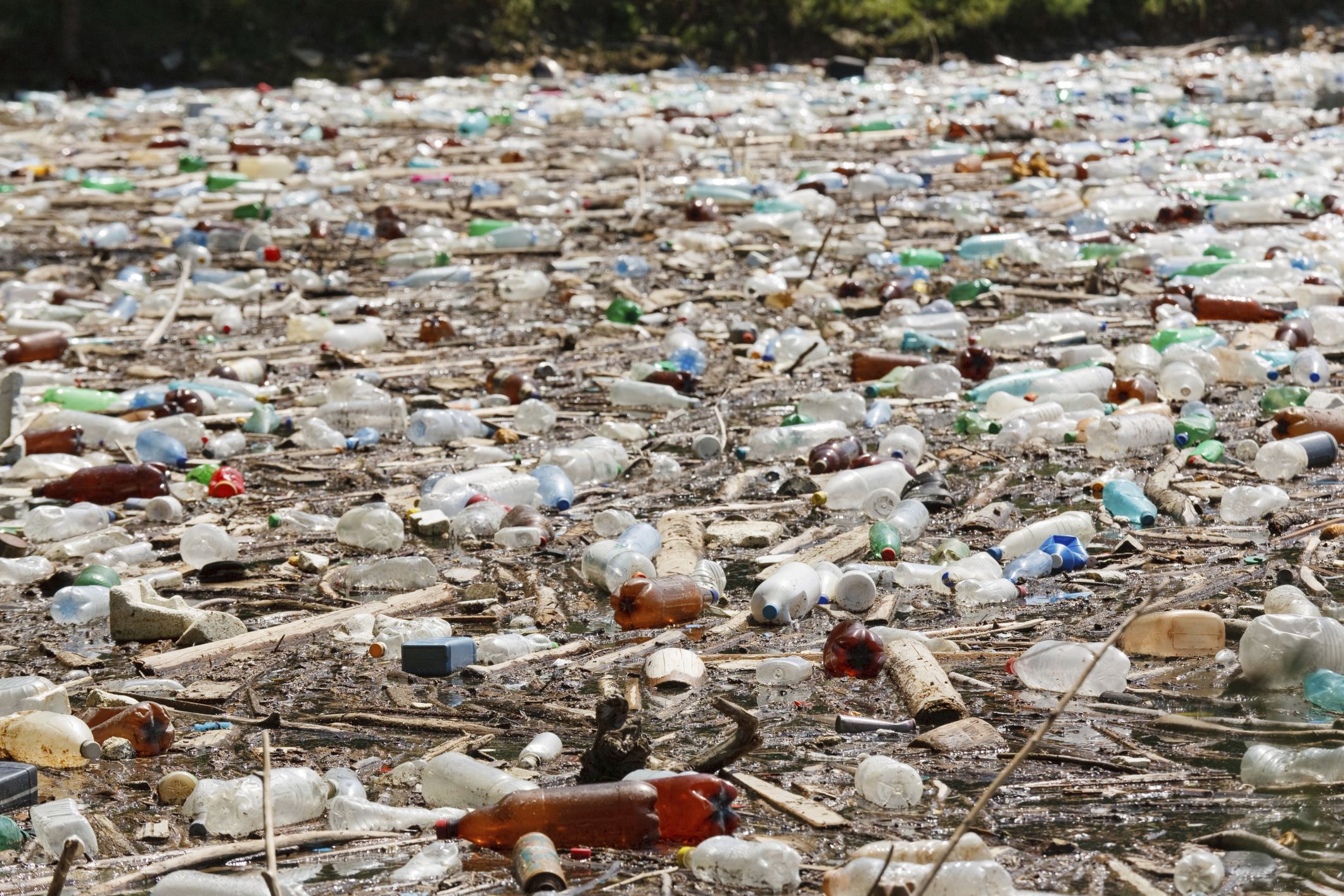 Debshata Choudhury
(Tagore International School, Vasant Vihar)
Plastic pollution is one of the major concerns of the world. To understand the gravity of the problem and become a part of the solution process, I participated in the "Plastic Tide Turner Challenge", a global youth movement to fight plastic pollution around the world. It aims to inspire young adults to reflect upon their plastic consumption, discover solutions to scale back this consumption and lead change in their homes, communities, institutions and offices. The challenge is organised by Government of India's ministry of environment, forests and climate change, the United Nations, WWF, Centre for Environment Education and the Million Sparks Foundation.
We at Tagore International School Vasant Vihar, New Delhi are committed to No Plastic Use. We are concerned about the state of the environment and want to leave a cleaner and less suffocating planet for the younger generation. Our school is also a no Polybag zone. Neither students nor the teachers carry polybag to school. We distribute paper bags to the vendors and the shopkeepers, to raise awareness about plastic pollution and to avoid single-use plastic.
Estimates for how long it takes plastic to break down into its constituent molecules range from 450 years to never. It takes 1000 years to decompose into smaller pieces, which seep down into the soil and release chemicals, which eventually reach the water system. Simply put, plastic pollution occurs when plastic has gathered in a neighbourhood and has begun to negatively impact the natural environment and make problems for plants, wildlife, and even the human population. Often this includes killing flowers and posing dangers to local animals. Plastic is an incredibly useful material, but it also consists of toxic compounds known to cause disease and is not biodegradable since it is meant for durability. After being absorbed from their roots, microplastics contaminate the fruits and vegetables that we consume like bananas, carrots and lettuces.
At the challenge, I learnt how plastics pollute groundwater, causes floods, contaminates soil, leads to marine deaths and kills animals. There are a few ways, I learnt, I can reduce plastics: First, understand the worst offenders: If you check the bottom of any plastic container, you will see a number (1 through 7) inside a triangle made of arrows. The worst plastics are number 3 (polyvinyl Chloride, used in plastic wrap, peanut butter jars, and children's toys; number 6 (polystyrene, use in disposable dishes, take-out containers, plastic cutlery); number 7 (polycarbonate/other categories, found in sport drink bottles, juice and ketchup containers). Second, use non-plastic containers; shop in bulk; frozen convenience foods and non-stick cookware; use natural cloths instead of plastic scrubbers; keep your laundry routine plastic-free.
Also, as part of the challenge, Under the mentorship of Eco Clubteachers, I had organised an online exhibition on the effect of Plastic use to create awareness. I also took some initiatives to reduce plastic use and raise the awareness level of my family and neighbours. First, I conducted a webinar and an online exhibition to create awareness among friends and communities; recycled plastic products and have made them to other useful commodities; supervised the plastic waste consumption of different families in my building; selected five families and told them about the essential items that they use which contain plastic and why they should switch to sustainable alternatives.
—
The author is Debshata Choudhury, student of Class X in Tagore International School, Vasant Vihar and had recently participated in the Tide Turners Plastic Challenge — a global youth movement to fight plastic pollution around the world. He can be reached on debshatachoudhury@gmail.com