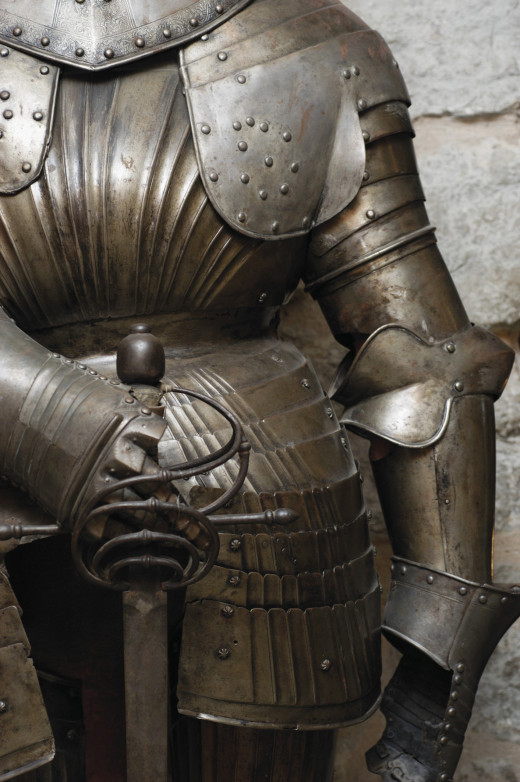 — Pratima H
WHATEVER Walt Disney meant when he said "I would rather entertain and hope people were educated rather than educate and hope people were entertained,"; kind of rhymes well with this remark that Janet Rice Elman, director of the Washington, DC-based Association of Children's Museums (ACM) once made in a news report: "As the amount of leisure time in the U.S. shrinks, parents are looking for educational but fun places to bring their family."
As harsh as it may sound, almost every child's holiday (in yesteryears of course, because today it's immensely hard to wean these indoor-animals off screens of their video games and tablets to start with) used to fork between zoo and museum and more often than not a child always reluctantly dragged his feet heavily whenever the class teacher or parent made him/her choose for the latter.
Endless expanse of dreary walls, dappled with historical artifacts (too esoteric and cheerless even for adults), yawn-inducing guides, and hard-to-decipher archives or notes – well, museums were never exactly something a child would run towards.
History is what museums were about and history discreetly packs within itself the word 'story', and yet the chronicles that pages here told were usually a chore to put up with (apart from a few sunny exceptions).
History is what museums are still about and the story of any journey they (a lot of them have changed yes) tell today is full of new characters, new colors, a new calligraphy and a cruise of a ride to end as.
If you happen to travel to a new place soon, try to shun away your stereotypes about museums and you might find yourself immersed in a happy bubble that takes you million years away and back in a fun way.
We are not only talking about museums with fun subjects like dog collars, dolls, bunny toys, roller skates, wrestlers or wash rooms. We are talking of fossils, paintings, Neanderthals' hunts, wild life, extinct species and nature's underbelly too – albeit in a new package this time.
Yet, this is not just about how you can make/goof up live music inside private corners at the Grammy museum in LA or enjoy animated tour at Louvre in Paris.
This is about a new DNA of publicity, communication, engagement, interactive-quotient, entertainment and learning-with-fun that museums have been evolving with.
Examples after examples sketch this evolution graph without any doubt.
Curating Fun
Today, you can spot children building a skeleton at The Children's Museum of Indianapolis instead of just watching a dull map. They can later do some shopping for calcium-rich foods, or interact with exhibits like 'Bones: A walk inside you' or enjoy giant models of a bone enhanced with fiber optics here.
The museum would have about thousands of artifacts but it flanks them well with fun-provoking steam engines, carousels, water clocks or "What If" gallery fossil digs and punctuates them with offbeat classes featuring circus or space themes or planetarium activities of spotting stars and galaxies.
Why should adults be left behind? The famous Louvre museum in France is now about thematic trails designed with the intent of walking a visitor through all the richness of the museum's collections, made interesting with a special selection of works that typify a period, an artistic movement, or a theme. Not only that, these can be viewed online and if you still prefer offline – a colorful pantheon of lectures and symposia on archaeology, art history, and museum studies to shows, readings, films, and concerts keep you happily busy while you spend some hours of oblivion for the world here.
A remarkable example of this is the 'Tales of the Museum' section where Dominique-Vivant Denon (emblematic figure who was incidentally the first director of the Louvre in 1802) woos young and old into his workshop, that he calls an Aladdin's cave of treasures, anecdotes and memories. Here, he mumbles and mingles with artists, curators, museum attendants, visitors and lets a person discover artifacts and their intriguing stories in a hands-on way from the creation, discovery, acquisition, to restoration of a number of artworks.
Move a little ahead from US and Europe and you would feel a Déjà vu at the Natural History Museum in UK which has experimented with galleries like 'Investigate' where students become scientists and explore the processes of science. Here, the museum staff encourages them to ask their own questions and let them peel layers of stories of dinosaur fossils to butterflies and rare minerals, whilst the cloak-and-dagger affair stays equipped with today's scientific equipment and computer resources.
Surely – it is too hard to get bored when you are on a detective mission of sorts.
Museums have finally dug the magic of interactive learning and they are including workshops galore to ensure that visitors go back not only a little wiser but also a tad happily-tired.
At the Natural History Museum there are workshops like 'Why and how are there so many colours in the natural world' guiding students to consider what colour is, the different ways colour is produced and how colour is an adaptation in the natural world.
Use of scientific equipment to determine if specimens are coloured either by pigments or microscopic structures adds another current element for
students who are a far tech-savvier generation than their parents.
Even teachers are part of the process, as curriculum-linked e-newsletters for teachers and apps to identify UK trees with apps for iPhone, Leafsnap UK make the museum experience worth a take-away.
The app would use image recognition to match photos of leaves to 156 different UK tree species, with high-resolution images and fact files.
Think of Kandt House'in Rwanda, the one dedicated to Dr. Richard Kandt a German doctor and explorer who embarked on an exploration of Rwanda in 1897, searching for the source of the Nile River. Even this seemingly laidback museum has started a mobile outreach programme to showcase museum services and activities to the communities which in turn increase the people's knowledge and ensure communities and schools promotes a culture of peace and educates people about Rwandan culture and Heritage.
Why to change the costume?
Perhaps the call for a re-incarnation of sorts is echoing across many such places across the atlas. At the Natural History Museum of Denmark, there is a specific effort that purports to renew it for the 21st century and this reflects the agony and paradox that many museums have started waking up to.
In the musuem's own words of a new ambition aisle, the idea is to create a museum which is relaxing and enjoyable to visit, a museum which generously shares of its knowledge and offers enriching experiences for the visitor, and a museum where one can go for inspiration, and which encourages contemplation and further enquiry
It's special endeavour 'Museum Minds, Centre for Museum Innovation' has been developing the exhibitions and public outreach activities for the new museum and has identified some interesting questions such as – 'How do we spark a lasting interest in natural history and the natural sciences' or 'How can we really captivate the visitors' minds or 'How can we reach teenagers?'
The most riveting question that catches attention here is this one: How can we get into a dialogue with our visitors? This is towed well by another one – How should we use new technology and media?
That is why unusual and off-tangent elements like comedy, theatre, dance, virtual tours, entertainment-steered learning pods, hands-on corners and a lot more is now defining today's museums.
At the Uniquely Michigan Museum, there is an 'Ask Us Now' Instant Message Reference Service for helping immediately (for the Google-spoilt generation) with reference questions, and contact with University Library reference staff online via text chats.
So the museum is not just about Michigan wildlife, prehistoric life (which, by the way, includes the largest dinosaur collection in Michigan, anthropology, geology and evolution) but about a fresh connection that makes it relevant for today's Wikipedia-wired anthropological descendants.
Similarly, at the Children's Museum of Houston, one is tickled to see a TV studio that lets kids see themselves on camera, read scripts from the anchor desk, and work the control panel along with a Victorian playhouse along for kids to host a tea party. This is further accentuated with a 'Think Tank' exhibit to enhance problem-solving skills with hidden picture puzzles, palindromes, and rebuses apart from wonderful replicas of Oaxacan village. So kids are apparently shopping in an open-air market, or making tortillas in the kitchen, but they are also absorbing culture and learning Spanish and Zapotec words in the schoolhouse.
Something like the SanDiego Natural History Museum, where at a special Camp-o-Saurus play area there is a dinosaur's nest for the kids to play in, strewn over with robotic butterflies, books, puzzles, and even campfire pits.
Characters like Ms. Frizzle here do what Dominique-Vivant Denon does in France, escorting kids into the fascinating worlds of mysterious creatures, unheard habitats, as they learn and pick-up many corners and nooks of science.
Tilt on this side of the globe, and you see how at the Hong Kong Museum of History and Arts with the Disabled Association Hong Kong, there are some remarkable guided tours and model-making workshops which are tailor-made for people with hearing and visual impairments, and disabilities too.
A W'hole' Apart
Talking of special needs, we all have a unique dimension and probably why niche museums inhabit the universe of museums in catering to some whacky, maverick needs. From the Kentucky-based Louisville Slugger Museum (devoted to baseball bats and has the world's largest bat); Currywurst Museum, Berlin (for sausages); Museum of Instant Noodles at Osaka, Japan; Museum of Witchcraft, Cornwall; the Mississippi-based Tupelo Automobile Museum (that packs lots of antique, classic and collectible cars, chronologically displayed to mark the progress of automobile design and engineering) or the Danville Kentucky corner of creepy-to-prettylacious doll collections (where miniature village of neighborhoods, streetscapes, rural areas and forests make the world a living fairy-tale); many niche museums are filling more Sundays  and holiday itineraries than before.
Still, adventure and interactivity are facets that even these museums pay attention to. At the Museum of Funeral Carriages in Barcelona, visitors report to the city's Municipal Funeral Services and then they are guided to the basement by a security guard and only then the exhibition is unlocked. At the Kentucky Dollhouse, there are residents that are antique, handmade,  historically dressed and placed in a way that they are interacting with the other inhabitants. At the Texas Cowboy Hall of Fame there are hands-on stations showing how a cowboy would pack his horse, brand a longhorn, and cook from a chuckwagon and all that.
In fact, let's not be surprised if we soon find ourselves leaving our own handprints at a museum soon, and not the unsolicited, non-civic kind, by the way. This has already started happening at the Museum of Broken Relationships, Zagreb, Croatia where a memoir of a break-up can be left and emotional healing can be catalysed.
Well, India is not entirely out of this atlas and apart from the serious genre we also have the Sulabh International Toilet Museum at New Delhi, India, claimed as a tribute to the porcelain throne  and an urge for sanitation improvements in third world countries, an attempt set by curator Dr. Bindeshwar Pathak who also runs Sulabh International, the largest nonprofit in India dedicated to the cause.
Exit Doors
Either you make them on an interesting subject like Gelato ice-cream, noodles or toilets; or you make the tepid-looking subject interesting enough – these are the only two ways that museums can continue to beckon history-deaf and Internet-addicted scions of ancient civilizations.
In Darwin's context, this would count as survival of the interesting-iest.
Museums harbor so many ships and every ship has a story from a certain land or era today forgotten or fogged. They ink us back to where we came from and in doing this they can even (subtly and ingeniously) doodle a pattern to where we might be headed. It's hence, a very well-timed (and good) renaissance to see museums managing to stay relevant and intriguing.
Like Ms. Rosa YAU (Curator, Hong Kong Museum of History) observed way back in 2001:
"Museums take an educational role to offer a unique encounter with objects and ideas for people of different ages, interests, capabilities and backgrounds. In the past, museums were collection-oriented. But now museums are getting more people-driven. As early as the 1980s, some scholars and experts in the West introduced such a new museology concept, highlighting the shift from taking a static approach in presenting museum programmes to playing a more active role. Museums have assumed a new role of establishing themselves as a place of learning and enjoyment, which allows visitors to enjoy more thoughtful pursuits and learn in a highly cognitive sense with excitement and enhanced interest. It appears that the public are seeking a kind of "infotainment/edutainment" from museums, i.e. a combination of information/education and entertainment. On the whole, museums assume an irreplaceable position among the many cultural facilities because they not only take the responsibilities of collecting, preserving, studying and displaying artifacts, but also play diversified educational roles in society."
Is that what Walt Disney meant when he said, "Logic will take you from point A to B. But imagination – well, that can take you anywhere."
Whatever!