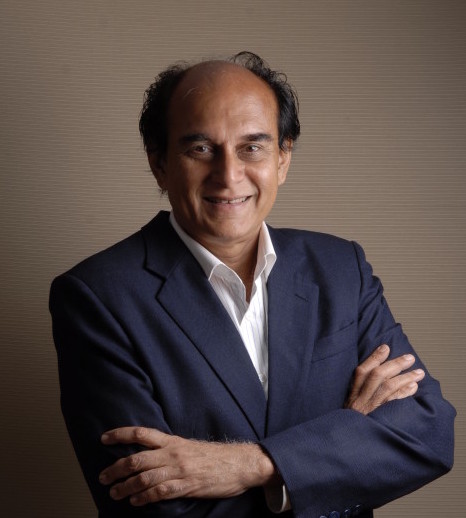 What started in 2003, as a brain child of  Harsh Mariwala, Chairman & Managing Director, Marico Ltd., with the idea of fueling innovation and entrepreneurship in India, was recently found celebrating many milestones and anointing some notable stories of entrepreneur DNA.
Its Social Innovation Acceleration Program (SIAP) worked on projects like Yuva Parivartan, Fractal Microspin, Agla Kadam, Akshay Patra on one hand and at the same time tried to propel environmentally-inclined idea like Envirofit, which is about stoves to impact indoor air pollution in rural homes or Eram, which works around the area of E-toilets on self cleaning, low maintenance design for public sanitation.
Marico Innovation Foundation or MIF, highlights its radar as efforts to enable social organizations to significantly scale up operations to increase their social impact. It is governed by the likes of legends like Padmavibhushan Dr. Ramesh Mashelkar  and has incubated a slew of interesting and diverse projects under this 18-24 month program, using a developmental methodology to accelerate innovation and scale of impact.
Ask the team what gives them that nudge or push to sniff iconoclastic work happening right under our noses but far from the layman's eyesight, and we are reminded that according to the Global Innovation Index Report released in 2013, India dropped from 23rd position amongst 107 countries in 2008 to a the 66th position – that too in a mere time period of 5 years. The team is buoyant with the hope that innovation can indeed catapult India into a stronger position on the global innovation scale, and if Marico Innovation Foundation can be a catalyst building innovation eco-system through cutting edge research, knowledge creation & dissemination, why not?
To get a better peek of the how, what and why of this fascinating journey on the tough road of innovation, Pratima H posed some queries on innovation and CSR to Harsh Mariwala in a candid discussion. In the same, he reveals at length, lessons and flag posts of YuvaParivartan and AkshayPatra in particular, arguing why social impact goes beyond money.
What would you sum up as the chief reason for interest in specific innovation-oriented initiatives?
Innovation as a concept has received its fair share of attention globally. For example, Silicon Valley is the best example of how innovations are inculcated and productized globally. In India, this concept is gradually taking form. Innovation is being recognized as the key tool that can help India leapfrog into the centre-stage of global leadership and innovation. India is poised to take the innovation leap with its vast intellectual capital. While the Government and some philanthropic institutions are providing platforms that help incubation of ideas, platforms like the Social Innovation Acceleration Programby Marico Innovation Foundation help in scaling-up of ideas and maximising direct impact.
MIF caters to the immediate need of fostering the spirit of Innovation in the business and the social space and attempts to build an ecosystem of successful innovations in India. There is a need for more organisations to come forward and help scale-up successful prototypes and productize innovations.
How do you assess the need for financial and other forms of support for innovations in India?
Financial support through grants, funding, etc helps organisations to sustain their operations and maybe help them grow in an organic manner, While this is a critical form of support for budding organizations/ organizations, however this is not necessary the mantra for achieving scale-up. Scale-up needs a different mindset from the organisation, the most critical ones being – Organisational readiness and Leadership commitment to accelerate.
MIF plays a catalytic role in supporting such Social Enterprises apply Innovation to scale their impact. Through SIAP, we provide customized capacity building, strategic advisory support and acceleration facilitation over an 18 to 24 month period, thereby helping their acceleration journey.
Please elaborate.
The acceleration programme follows a 6-phase rigorous process: Assessing readiness to scale – evaluate mindset for innovation, scale and change; Identifying levers for scale to co-create scale, objectives and directions; Seeking insights and collaborate to discover new perspectives and solutions; Prototype work for experimental operational models; Organizational building to help create capacity building in operations, systems and people and Connecting to partnerships and Funding.
We believe that there are many social organisations with fantastic ideas and are ready for scale up. However, these social organisations do not have the luxury of management consulting, unlike their business counterparts. So while the ideas had a great potential to benefit many in the society, they were having limited impact, in very few geographical pockets since there was no directed approach to scale-up. This was the genesis of the creation of the SIAP programme – where, through a consultant+mentor+hand-holding approach, the programme helps scale-up social organization.
Can you cite any examples here?
Cases in point are two projects under the SIAP programme of Marico Innovation Foundation- Yuva Parivartan and Akshay Patra. Kherwadi Social Welfare association started the 'Yuva Parivartan' (YP) Movement in 1998 to provide vocational training to unmotivated school dropouts with an aim to make them economically independent. When we started work with them they were barely reaching 18,000 youth per annum, through the fixed camp training's they provided. Their scale-up challenge was to develop sustainable models of engagement to increase reach to rural India and impact of the vocational training programs. In its current form of fixed camp training, they were unable 'effectively mobilize youth' to engage with these programs. Through the SIAP intervention, we managed to achieve two key shifts. The first was – Design and develop a unique mobile "CAMP" model to reach out to remote locations that can help unlock mindsets for rural, school dropout youth. The "camps" went to the youth, to their village, instead of expecting youth to travel and come to attend them. It was housed in the local temple, school etc and trained the youth to a range of local opportunities over a period of 7-10 days. A fresh curriculum was designed, that combined a basic vocational skill, but with emphasis on life skills and a motivation module. A 7-10 day camp enabled that this opportunity reached even the remotest area to train the unemployed. Secondly, it was about help to create YP Livelihood Exchange to connect trained and aspirational youth with jobs, self-employment and effective livelihoods. Through the Livelihood Exchange model, we hope to connect livelihood seeking youth with potential employers and workforce opportunities. This exchange also support self-employment through creating linkages to training, market and funding.
The results must have been encouraging?
Today, YuvaParivartanis able to provide livelihood to over 1 lakh youth per annum and they are poised to reach a target of training 1 million youth per annum by 2017. The Akshaya Patra Foundation runs India's largest school lunch programme distributing freshly cooked, healthy meals daily to 1.3 million underprivileged children. It works under the Mid-Day Meal (MDM) program of the Govt. of India.
Their kitchens were large, capital-intensive kitchens cooking close to 1 lakh meals a day. In order to reach the meals to the schools on time, the cooking used to begin at 4am, loaded in the vans by 7am to be able to distribute to the schools.
Its scale-up challenge was to setup a modular low‐cost kitchen model that can extend the mid‐day meal programme to more schools in rural and semi-rural areas.
The key intervention of the SIAP intervention was to re-model the production and distribution set-up from cluster based distribution to hub-and-spoke based kitchen model. 3 sizes of kitchen models in varying sizes were envisaged, serving 30,000 children to 5000 children. The hubs would look into procurement, storage, cutting, chopping, etc of food supplies and send the ready-to-cook package to the satellite kitchens (OR the spokes).
What would you say, are key challenges that such projects usually encounter and what's been your recipe to fill these gaps?
The SIAP journey has been ever-evolving. We are currently working with the 3rd batch of social organisations. When SIAP was conceptualized, we believed that 6-months of intervention would be enough to help scale up organisations. However, as we proceeded in the journey, we realized that we need to have a minimum engagement period of 18-24 months to meaningfully help scale up a social organisation.
We also found that certain organisations, while initially showed enthusiasm for the acceleration programme, post one or two phases, and began to drop out after the first couple of phases into the programme. This made us believe that we need to make the pre-onboarding process more robust. A more robust application process, detailed expectation setting sessions with the social organisations, and a more robust assessment of readiness to scale will hopefully resolve this issue
Through SIAP, we selected organizations that have the potential and the mind set of growth but lack consultancy and direction. Through a span of 18-24 months, with the help of our knowledge partner, we handheld these organisation and help them scale-up their impact. Marico Innovation Foundation started work under SIAP with 3 organizations, but today we have expanded our support to about 8 projects.
We are now witnessing a new challenge with the projects that have reached the cusp of their acceleration – now that they have the tool to help them accelerate (through the SIAP program); they are in need of strategic support – to help them plan their scale up their operations in India. We are hoping to solve this challenge by creating an ecosystem of strategic consultants that will work closely with the projects.
What is your ambition plan ahead with this and other issues in the next two or three years?
Eventually, MIF hopes to create a robust ecosystem to foster innovation in the social sector through government tie-ups, other foundation support, a larger set-up of mentors and finally infusing the concept of innovation and social awareness with students through student-engagement programmes related to SIAP.