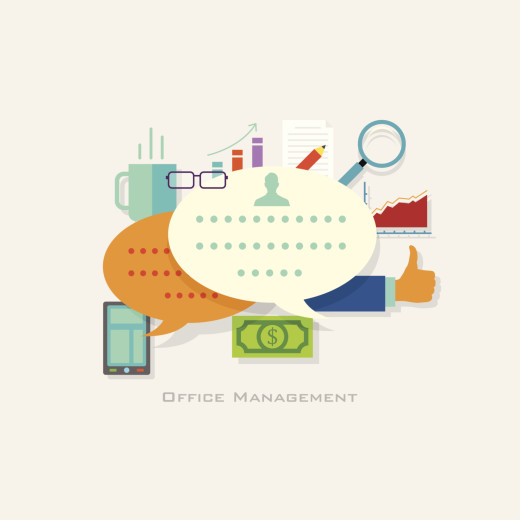 Sustainability is not an independent vertical at this organization and when it comes down to being realistic, Jasraj Virdi, Head – Public Affairs, CLP India & Dipjay Sanchania,  Head – Clean Development Mechanism (CDM), CLP India, would rather advise you to be cautious about how much and 'at what stage' parts when seeking external help or expertise here. Let's dissect why
What's been your experience, action and observations when we think of the formal bracket for communication of strategy, specially on engaging external consultants?
Interestingly, we do not have a 'strategy' for communicating sustainability.  To us, Sustainability is not an independent vertical limited only to the popular areas of CSR and Environment and hence we see its real role and value in the core of every process that runs our business. It is, therefore, integrated with the larger internal & external communication, strategy discussion and organization goals.
How do you slice it then?
See, our aim is to instill the elements of sustainability in everything that we do. This calls for a very clear understanding of the value it can add to the core business objectives and of course, a long-term commitment right from the board through to the management and every other team.  Communication plays a pivotal role in helping evolve this culture over time and is something that is part of our personality as an organization.
In our view, any communication around sustainability will be eventually futile if it isn't integrated with the core of what the organization stands for and what it is committed to.  Unless people see the value it adds to the organization over near, mid and long terms, gaining permanent buy-in across the board will remain a distant dream.
Does that tilt the balance between internal and external forces?
External elements do add value but companies need to be very clear about what areas it can support and be realistic in terms of their expectations of it.  External consulting can help at a stage when companies are starting off, when they are thinking through the role sustainability can play at the core of their business processes.  This is not a simplistic task, mind you, as this is where companies lay the foundation and define success parameters.  Getting this understanding and detailing right is crucial for the every other step that follows. Scope of external help is limited to this first, key stage.  Thereon, it's the level of commitment to sustainability and understanding of the value it can add that ascertain the gains companies can achieve.
It is definitely not a cake walk communicating sustainability goals and successes to the stakeholders (everyone from employees to customers and others), right?
If you ask me in terms of the most fundamental challenge facing effective and meaningful sustainability, I would say it is the very approach to it. On most occasions, people treat sustainability as an independent vertical, which is where it is set up for ineffectiveness and under-achievement.  Understanding what sustainability means to the core of a business and its role in value creation is the most critical success-defining attribute and, unfortunately, is something that's often ignored.  Many still believe that sustainability is all about environment or community initiatives, which never allows it to reach the core of a business' vision and processes, truncating its sphere of influence and thereby limiting the potential it has.
Is this pothole easy to navigate?
As I see it, the key stages for companies to work through and establish strong understanding of are a bunch of questions. Like:  What are the various material areas stakeholders expect companies to focus on? What is the company's approach to implementing it? How is this approach adding value?  By demonstrating a clear linkage between materiality, approach and business results, a company can differentiate itself from 'green-washers' that are emerging in large numbers as a result of loose approach to Sustainability.
Where does this put social-media in sustainability communication? Is it relevant and have you crafted a strategy here by any chance?
Yes, Social Media is playing an increasingly important role in so far as stakeholder engagement is concerned.  It is extremely critical for companies whose stakeholder base includes younger generation and contemporary sections of the society.  Not only does it help make a faster connect and facilitate quality interface, but also helps gain meaningful business insights and market intelligence.
At CLP, we work very well with Social Media, especially in markets such as Hong Kong and Australia, where we have presence in the retail segment and need to stay connected with our large and diverse customer base, communities and broader base of stakeholders.  We have run many of our social initiatives and environmental awareness campaigns through Social Media, with some exciting responses and results.
Why?
Let's face it; Social Media has fast emerged as the most active source of news and information across various sections of the society in many developed and developing parts of the world.  It is already a preferred channel of news and engagement and is poised to assume a critical and influential position in the mainstream media as well.  It is, therefore, vital for every organization to have a meaningful presence in this space and leverage it for communication and stakeholder engagement.
Can innovation and sustainability go hand in hand if we see this as something that is also communicated 'effectively'? Any experiments yet?
We have always strongly believed in an inclusive approach to everything we do.  Be it visioning, planning or execution, an inclusive approach that allows internal and external stakeholders to join in and add value, proves to be the most effective and sustainable in the long run.  We had applied this approach to arriving at our Sustainability charter as well, which involved an extensive engagement with a wide range of our stakeholders such as employees, investors, suppliers, customers, communities, media and government organizations to understand their expectations of CLP's sustainability framework. Inputs that emerged from this engagement formed the very definition of sustainability for us, which also reflects in our Vision and Sustainability Framework. Manifestation of this evolution can be seen in the various sustainability teams that we have formed at each of our power stations that work with specific plans and defined goals to improve our Sustainability performance.
What's the on-ground scope?
This approach also leads us to see a high value in stakeholder engagement that goes beyond the conventional channels of reporting.  We have a comprehensive stakeholder engagement framework across CLP Group that facilitates effective communication and adds robustness to our sustainability initiatives.
Basis industry segments and stakeholder profiles, companies can choose the right combination of different engagement models and platforms to communicate on their Sustainability initiatives. For example, many consumer product companies are now using Social Media to engage consumers, whereas B2B companies, such as ours, engage their stakeholders more personally and directly. Credible awards, ratings and certifications are another bunch of important channels that validate and communicate companies' commitment to sustainability.