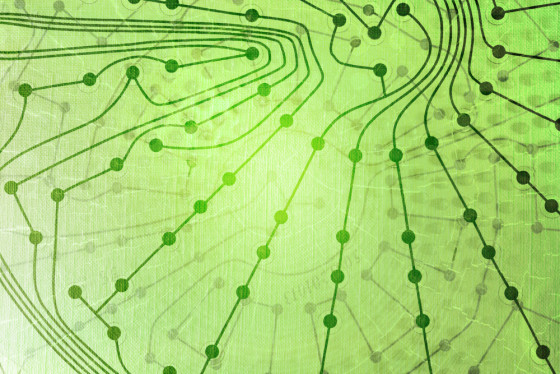 However the international narrative is a bit different. The German/China led solar disruption of the last ten years is now Silicon Valley driven with significant Digital India potential. Responsive Australian innovation policy is missing in action.
India's climate narrative
If you Google the words "Prime Minister Modi climate change", 842,000 links emerge. Over the last 24 hours the international press has filed 37 articles covering India's emerging climate policy stance. "Prime Minister Modi says India must lead on climate change," headlines the Washington Post. "India will set Climate Change conference agenda: PM Narendra Modi," says the Economic Times from New Delhi.
When he led the State of Gujarat, Narendra Modi oversaw India's largest solar program and made it clear that he wanted to reduce coal dependence. On February 28 2015, Finance Minister Arun Jaitley announced that India is raising its duty on coal to 200 rupees (A$4.2) a tonne to fund an ambitious plan to generate 100 gigawatts of solar by 2022 (alongside wind, biomass and small scale hydro targets).
Deutsche Bank released a report around this time, noting that current generation capacity in India is at ~280GW and is tracking towards 400GW by 2022, so that solar penetration could reach 25% within the next 8 years. "Given the current installed capacity of ~3GW, the (100GW) target implies an annual run rate of ~12GW for the next 8 years, although actual installs will likely ramp differently," said the Deutsche Bank report.
Nuclear, for better or worse, remains part of India's emerging energy mix. Coal will also grow given that India needs to manage a 10% imbalance in energy supply versus demand as it develops a revitalised growth model. But the push for renewables is formidable, and is part of a broader direction in innovation policy.
India's Innovation policy directions
"India to establish mechanism to aid German investment, PM Modi said in Berlin".
"We look forward to our 3rd Inter-Governmental Consultations (IGC) in India in October 2015. Our Strategic Partnership is entering a new and more intensive phase," Prime Ministers Modi and Merkel said in a joint statement during his recent 3 day visit to Germany.
"Our common objective is to encourage greater synergies between German engineering, experience in sustainable development, innovation and skills, and the new opportunities available in India and through 'Make in India', 'Clean India', 'Digital India' and other initiatives towards achieving economic growth and sustainable development," they said.
Modi continually referenced Germany's expertise in solar energy and promoted a partnership with India to further reduce the cost of solar. When you add India's remarkable ICT capability with Germany's penchant for R&D led value adding, you can see where this begins to lead.
In its independent evaluation of innovation and entrepreneurship across developed and developing economies, the World Bank points out that, "India succeeded in ICT-enabled exports because it has a critical mass of educated and trained engineers."
Surely India understands that the 21st century's transforming energy model will be digitally driven.
Internet of Things meets Internet of Energy
The new digital disruption currently underway is called the Internet of Things (machine-to-machine connectivity). It will enable web 2.0 (peer-to-peer connectivity and the sharing economy) to explode.
ICT technologies with embedded networked devices will redefine the last mile of the smart grid – the future smart home where cars, fridges, TVs and pools will be able to measure and share their energy consumption and participate in local, distributed energy management systems. This is where the Internet of Things meets the Internet of Energy, which depends on the imminent arrival of affordable battery storage.
"Internet of Things – From Research and Innovation to Market Deployment" is a research report supported by the European Commission that outlines how the smart home and its analogous smart factory or commercial building is a key nexus for 21st century innovation and technology led economic growth. Graphics below show how this new last mile of connectivity will work.
Rooftop solar and other distributed renewable energy systems are poised (once affordable battery storage arrives) to power the Internet of Everything at the premise level. Homes and businesses are likely to remain connected to baseload renewable supply and remnant fossil fuel and nuclear generation through micro-grids that offer redundancy in power supply and connect energy producing households and firms to each other – to maximise local solar productivity.
The energy mix will be drive by climate and energy security policies and underlying costs. It seems clearer by the day that cost improvements are more likely to come from renewables than conventional energy.
Silicon Valley driving towards distributed everything
Apple and Google are not just good at minimizing taxes: they purposely design the future. Google's now fully functional driverless car is part of a thread back to smart homes and cities. In 2013 Google bought Nest Labs, a leader in smart thermostats, that key gateway into the smart home, and through micro grids, into the smart city.
Nest convenes the "Thread Group" of 104 large and small international companies (including Samsung, Philips, Whirpool, Wuawei and HTC) who share one goal: To create the very best way to connect and control products in the home.
PC-World tells us, "Thread is developing a networking software stack for linking many types of devices in homes, such as lights, security systems and heating and cooling equipment. Thread is meant to augment Wi-Fi, forming a second network for small, power-sipping connected devices instead of laptops and tablets."
Meanwhile Apple also is also flexing its electric car muscles. Apple's not-so-secret Project Titan will either position Apple as the platform/content aggregator that connects devices into car operating systems or create another category killing position introducing the Apple car. Car battery storage is progressing at exponential pace.
I returned from a recent family visit to Silicon Valley stunned by the car industry's new R&D front end. The car stopped being a manufacturing proposition and became part of the service sector years ago.
As the WSJ points out in in Tesla/Apple electric car wars coverage and the graphic below, a drive through Silicon Valley these days is like a drive through what Detroit must have looked like, way back in the day. Ford, Hyundai, Mercedes, Volkswagen, GM, Toyota, Nissan Honda: they are all moving R&D into the Valley.
You can imagine that town planners from San Francisco to San Jose are doing a bit of thinking about how the smart city is designed for this next phase of digital disruption. It will make what happened to newspapers feel like a cakewalk in comparison.
Julie Bishop's visit to India: what's the next chapter in this story?
Appreciating the sheer scale of what is emerging as climate policy, digital connectivity, and strategic corporate and government responses intersect, in Australia must ask: which policy directions will frame our role in this rapidly emerging new innovation/energy nexus?
How will the next generation of Australians have a stake in this future where Smart is the New Green? What R&D incentives and research co-investment strategies will underpin our private sector success, and collective impact models?
Julie Bishop is very smart. I learned this in 2005/6 when I was Director of Business Development for the CSIRO and represented CSIRO in a working group which explored "Strengthening Australia's Position in the New World Order" for the Prime Minister's Science, Engineering & Innovation Council.
At the time, Julie Bishop was Minister for Education, Science and Training during the Howard Government. She is well aware of the drivers behind India and China's now formidable R&D and technology prowess.
The message from this working group ten years ago which included CEO/Senior executive representation from large companies and the research sector was clear.
PMSEIC Strengthening Australia's Position in the New World Order report: "Without a more systematic and strategic approach, Australian science and innovation capabilities will be washed over by the tidal wave of progress being experienced in China and India, and by the resulting global response."
The working group informing Prime Minister Howard clearly understood that:
"The Chinese and Indian Governments are both committed to achieving advanced economy status through a 'leap frog' process."
Will Minister Bishop guide our trade, investment and research partnerships beyond the 'miner to the world' model, which now threatens Australia's prosperity not to mention our climate resilience?
Surely Australia can stand up for a bit more?
—
The author is Company Director, Resilience Strategist, GAICD. In the past she has been the CEO of Green Cross Australia and has recently joined the Green Cross Australia Board to spread far the climate resilience agenda. She is also the Non-Executive Director of Australian Ethical Investments, a listed superannuation and investment company that demonstrates global leadership in de-carbonized investment. She can be reached at mara@greencrossaustralia.org. This post was originally published on LinkedIn.