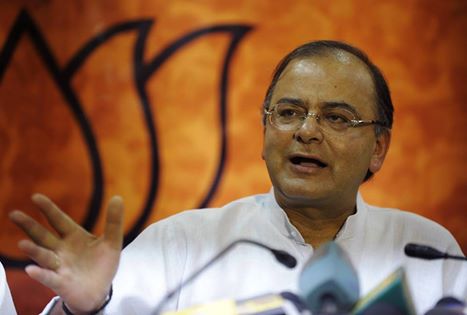 There were a lot of expectations. The government was poignantly desired to find new props to strategically support the growth of solar manufacturing, whip up more allocations to the MNRE (Ministry of New and Renewable Energy), reinvigorate the subsidy scheme for rooftop solar projects, waive some MAT components etc.
There were also stirrings of debate around the question of anti-dumping duties for green industries like solar, with the argument that perhaps, it would affect competitiveness of manufacturers here in the medium term and hence some government support is only reasonable to expect on one side; while others supporting the cause of self-sufficiency for domestic manufacturers on the other side.
The industry's expectations touched other areas like accelerated depreciation for wind projects in terms of its impact on the solar sector
Admirably setting a precedent, the Railway Budget did touch upon strongly on areas of solar energy and making the Railways more energy efficient, with mention of utilizing roof top spaces of railway stations, other railway buildings and land and some interesting Public Private Partnerships (PPP).
The Union Budget 2014 spilled the beans and revealed notable excise duty exemptions for raw materials for solar and wind power projects.
Glean further and you might glance India's National Action Plan on Climate Change on generating 10% of its power production from solar, wind, hydropower and other renewable sources by 2015, and 15% by 2020.
The speech did highlight the industry and the sector in a new way when it included statements like these: "New and renewable energy deserves a very high priority. It is proposed to take up Ultra Mega Solar Power Projects in Rajasthan, Gujarat, Tamil Nadu, and Ladakh in J&K. I (Jaitley) have set aside a sum of Rs500 crores for this. We are launching a scheme for solar power driven agricultural pump sets and water pumping stations for energizing one lakh pumps. I propose to allocate a sum of Rs400 crores for this purpose. An additional Rs100 crore is set aside for the development of 1 MW Solar Parks on the banks of canals."
Samir Kanabar, Tax Partner-Infrastructure Practice, EY, Renewable Power Sector dissects that the decision to emphasise on the new and renewable energy by reducing the excise duty on certain solar power related products and reducing the customs duty on parts/ raw material used in the manufacture of wind operated generators is a certainly a welcome step. The vision to unlock dead investments in power plants by rationalising the coal linkages and to develop solar park on banks of canal indicates the Government is heading in the right direction, he highlights.
Ask Sanjeev Ranjan, Managing Director, International Copper Association India (ICAI) and he is happy to label the budget presented by FM as something with a sense of purpose, understanding of the issues and challenges which the current economic situation is facing. It provided a roadmap and direction for future budgets to come with a clear focus on infrastructure, manufacturing and agriculture, he noted.
What is interesting to watch in his reckoning is that banks support of infrastructure investment through long term loans which will be over and above the SLR & CRR limits, providing support to smart cities by announcement of 20 new industrial clusters, 6 textile clusters and pushing renewables through cuts on duties, announcement of ultra Solar PV projects for states of Rajasthan, Tamil Nadu, Laddhak and J&K, setting up of several 1MW Solar PV projects along the banks of rivers. Also welcome is the part on installation of solar pump sets and tax correction on personal income by providing benefits of Rs 50,000 in 80C investment, Rs 50,000 in housing loan interest and Rs 50,000 on standard deductions that will help improve disposable income and is expected to promote savings
From the perspective of Arup Roy, Research Director, Gartner India, "Overall I would view this budget to have a positive push to industries across the board and clearly focuses clearly on growth, development and job creation with particular focus on infusing growth in manufacturing and infrastructure sectors."
Sanjay Chakrabarti, Partner & Leader – Cleantech Practice, EY, sums up the pronouncements as, "Budget 2014 has reenergised the renewable theme with budgetary allocation for the MNRE more than double the actual spend during 2013-14. The key highlights include introduction of Infrastructure Investment Trusts and doubling of Clean Energy Cess which could potentially support the ambitious sub-sector plans and give a flip to capacity creation by opening the sector to a whole new set of investors. However, there is some ambiguity on restoration of AD for wind that could have significant bearing going forward. Budget 2014 has clearly set out an aggressive agenda for renewables across generation, manufacturing and demand side management underlining the sector's importance in national growth and security. Outside the budget from a sector perspective the sector is keenly awaiting clarity on anti-dumping on solar modules as also the SIPS policy."
Finally for all the fanfare, there is a word of caution as well from Krishan Dhawan, CEO, Shakti Foundation, "Government are great at collecting money, but not at spending them. Thus, the National Clean Energy Fund was launched and collected funds, but didn't spend any. Hopefully, now that it will be shifted from Finance Ministry to relevant ministry of power, there could be some welcome change," he states.
For now duty exemptions to materials for solar and wind industry are quite a slice to absorb. And if purported schemes like ultra mega solar power projects, solar parks on canal banks, renewable energy transmission corridors etc indeed manifest into reality, it's good days for the energy moorings for sure.