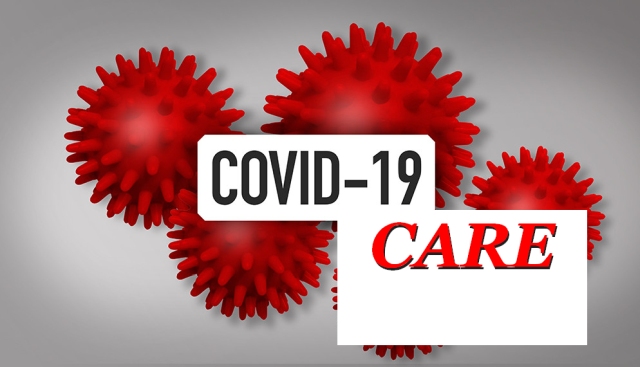 This page is dedicated to all the corporates and individuals who are contributing to the fight against Coronavirus Pandemic.
SG Analytics launches initiative to support COVID-19 impacted individuals in Pune
SG Analytics, a leading research and analytics company, has announced their latest initiative – Ek Nishchay, with the aim to develop a culture of selflessness within the organization and to enable its employees to experience the joy of giving. The company has organized this initiative under its CSR programme, to support the economically deprived with ration kits & medicines during the current, difficult times of Covid-19 crisis.
The initiative is being led by Sushant Gupta, Founder & CEO, SG Analytics in his individual capacity,along with the company and its employees, in association with theRotary Club of Bibwewadi, Pune.Under the initiative, Covid-19 affected families and individuals in Pune, and villages around the city will be provided with ration kits and medicines for one month. The initiative is expected to impact over8,000-10,000 families,nearly 35,000 affected individuals in the area.
SG Analytics, along with its employees has been proactively involved in several support and relief initiatives in order to positively impact the lives of those devasted by the pandemic during the current, unprecedented times. While the company has been actively increasing the scope of its CSR activities towards COVID 19 relief, it identified the challenge being faced by migrants who have returned to nearby villages and other affected families whose lives have been upended by the pandemic.
"EkNishchay initiative has been formed with the determination to 'let action lead change'. Our aim is to impact the lives of nearly 35,000 Covid-19 affected individuals in Pune city and surrounding villages. Before this initiative, we were supporting several NGOs involved in the pandemic relief work. We were providing ration-kits to the affected in Pune city. We were also distributing relief materials to migrants registered with the police stations in Pune circle. Yet, we felt a distinct and pressing need for a more direction action; to impact the lives of a larger group of people who had been devastated by the Covid-19 crisis. In Rotary we found a formidable partner and our first relief distribution event was successfully conducted on Sunday, 28th June," said Sushant.
SG Analytics has already contributed INR 65 lacs (with over INR 17 lacs contributed by nearly 100 employees) towards various Covid-19 relief efforts including PM Cares fund.A similar amount has been earmarked for Ek Nishchay initiative in order to impact the lives of the Covid-19 affected on a large scale.
____________________________________________________________________________
DBS Bank INDIA commits to serve 2 million meals
DBS Bank India has committed to provide 2 million meals to the underprivileged affected by the pandemic, in partnership with organisations such as The Akshaya Patra Foundation, United Way Mumbai, Pratham Mumbai Education Initiative, Goonj, and Ola Foundation.
To support the Government's efforts in bolstering healthcare delivery, DBS is partnering with United Way Mumbai, and others to provide ventilators, medical supplies and equipment, and sponsor free testing for the underprivileged.
As COVID-19 has impacted a large population of daily wage earners. DBS Bank India is also encouraging customers and employees to support these hard-hit sections of the society through a donation drive with The Akshaya Patra Foundation, and United Way Mumbai respectively. For every donation made, the bank is making a matching contribution of double the amount, thereby tripling the impact.
The initiatives are a part of 'DBS Stronger Together', a global initiative by the bank. DBS has committed SGD 10.5 million to help sections of the society that are hard hit by COVID-19 across the region. Through the 'DBS Stronger Together Fund', the bank will provide about 4.5 million meals and care packs to affected individuals across Singapore, Hong Kong, China, India, Indonesia, and Taiwan.
Surojit Shome, CEO and Managing Director, DBS Bank India said, "DBS has always been committed to making meaningful and valuable contributions to society. The pandemic has impacted lives and livelihoods, resulting in critical challenges. We have joined the nation's fight against COVID-19 and are helping with meals, essential supplies, and testing for those in need, as well as medical equipment and PPE for hospitals. We thank our customers and employees for standing in solidarity with us and contributing to these efforts. We will continue to extend support to underserved communities and healthcare workers during these unprecedented times."
The Akshaya Patra Foundation's Chief Marketing Officer, Mr. Sundeep Talwar said "Recognising the current hardships, Akshaya Patra temporarily repurposed its kitchen infrastructure from serving mid-day meals to school kids to prepare and distribute cooked meals and dry grocery boxes to local community groups, supporting migrant labour and daily wage earners whose livelihood was disrupted by the COVID-19 driven national lockdown. We are extremely grateful to DBS and their customers for their generous contribution."
____________________________________________________________________________
Tata Power supports Women SHGs & farmers by marketing 30,000 kgs of vegetables & fruits
Tata Power continues its support to women SHG and farmers in Jamshedpur and Jharkhand during the on-going nationwide lockdown to curtail the COVID–19 pandemic by facilitating the marketing of farmer's perishable produce. Tata Power along with its partner agency AIDENT, a social welfare organization, helped market nearly 30,000 kilograms of vegetable and muskmelons produced by farmers largely from the Khairbhoni, Domjuri, Nutandih, Khakripara villages to the local mandis of Jamshedpur& in the nearby districts of Dhanbad, Ranchi.
The COVID 19 pandemic has led to a complicated situation for the farmers as they have been locked out fromharvest owing tolow supply chain,due to logistical constraints in transporting the produce from farms to markets. Through this intervention, Tata Power, along with the help of the local administration, facilitated seamless movement of produce to mandis/haats and has successfully safeguarded the livelihood of the communityand helped the local markets demand and supply requirements.
Commenting on this development, Praveer Sinha, CEO & MD, Tata Power said, "We are all facing an unprecedented challenge, one that demands unity by helping each other in these trying times. We are proud to extend our support and ensure the continuity of livelihood earnings for the farmers of these regions and help them in whatever way we can going forward."
____________________________________________________________________________
HP to support students & schools impacted by COVID-19
HP Inc. announced new education partnerships, blended learning programs, and donations around the world to respond to COVID-19. These include Print, Play & Learn, a free HP global resource, as well as initiatives launched in India and China to deliver a combination of educational, engaging and fun online and printed content which support remote teaching and learning – a new reality for millions of teachers, parents and students during this time.
In India, HP has partnered with Interactive Education company Gamooz Interactive Solutions Pvt. Ltd. to provide access of educational content to its customers, from worksheets to 2D Augmented Reality content supported by the Gamooz app to make learning more engaging and fun. HP and Gamooz will also create a community in which educators and students can jointly discuss educational content, problems and solutions.
The new programs underscore HP's corporate goal to enable better learning outcomes for 100 million people by 2025 through global educational curricula, equipment donations and on-demand learning tech.
"A student's right to education should not be contingent on where they live or their family's income. We must find creative new ways for teachers and students to connect from a distance – because while this pandemic is creating hardship for so many around the world right now, we cannot afford to let it hold back the generation that will shape our future," said Enrique Lores, HP President and CEO. "As we mark the 50th anniversary of Earth Day this week, it's an opportunity to reflect on the world around us and how we're tackling the greatest threats facing society. Whether we're helping to fight COVID-19 or climate change, it's in our collective interest to work together on shared solutions," said Lores.
____________________________________________________________________________
Tesco Bengaluru pledges community upliftment amidst COVID-19
In a bid to reiterate its commitment towards colleagues and customers, Tesco Bengaluru, the global services arm for Tesco PLC, has broadened its community outreach programme amidst the pandemic situation and is contributing towards creating a significant social impact to the community it serves. Tesco Bengaluru and its colleagues have come forward to support the deprived daily wage workers and marginalized community one of the most affected groups of the present criticality. By providing dry groceries to daily workers and their family across the Whitefield area, Tesco is touching around 500 lives on a daily basis since the lockdown.
In addition to this, Tesco has collaborated with GIVEINDIA, is running a special campaign with colleagues to voluntarily donate towards the relief fund.This aggregated donation will be utilised inproviding essentials to towards the upliftment of vulnerable communities in and around the Whitefield area.
Likewise, through the existing partnership with AKSHAYAPATRA FOUNDATION, Tesco Bengaluru is providing dry ration to children through their schools on a weekly basis and intends to touch lives of around 6000 children in the next few weeks. The company is also contributing a sum of Rs. 25 Lakhs to PM-CARES, a dedicated national fund with a primary objective of dealing with any emergency or distress, COVID-19 in this case. Dr. Sumit Mitra, CEO, Tesco Business Services & Tesco Bengaluru said, "At Tesco, we have a culture that every little help makes a big difference. In this unprecedented COVID-19 crisis, people are going through difficult times and we have taken a series of conscious measures to provide maximum support to the marginalized society. I believe it is our duty now more than ever to ensure as corporates we support our local communities during this crisis. We also appreciate the swift efforts by Central and State Governments of India to curb this pandemic and we stand in support and pledge to continue our efforts to support the nation."
____________________________________________________________________________
150+ organizations come together to form #COVIDActionCollab
To combat the spread of COVID 19 effectively, a collaborative of organizations and networks representing the public, private, civil society, academic and other sectors have come together to form the #COVIDActionCollab (CAC). The purpose is to support various stakeholders – civil society, private sector, academics, networks, foundations and governments, to rapidly and cost-effectively: 1. Prevent new infections, 2. Diagnose early, 3. Treat appropriately and with care, and 4. Mitigate negative impacts on livelihoods, well-being.
The Collaborative is ideated by the Catalyst Group, a 26-year-old social impact platform, with significant experience in social and economic development as well as humanitarian emergencies. The Governing Council for the CAC has 11 eminent members who steer and guide the collaborative. Speaking on the strategy adopted by the Collaborative, Shiv Kumar, Co-founder, Catalyst Group said, "The Collaborative is driven by three strategies: Deliver high impact package of services to key communities (12.5 million), where the collaborative members have a direct presence or reach, complementing the government; Setup and operate an information exchange and build capacities of key partners and actors; Solve critical challenges which can have a high impact on response with solutions such as competent resource estimation, nuanced telehealth and tele-counselling networks, infrastructure for community surveillance and more."
The Collab consists of 150+ organizations, reaching over 12.5 million+ people including the poorest, vulnerable and marginalized across 16 States and 100 districts in India. The Collab is also expanding to other countries like Nigeria, Tanzania on request. Over 20 unique tools, protocols and frameworks have been developed for COVID response and socialised. Several Social Protection Schemes / Programmes have been actioned on the ground through helpdesks. 900 volunteers have been enrolled of which 200 have active projects. 70 vendors who supply life savings materials are identified and on-boarded for members to access.
____________________________________________________________________________
KFC India to provide 1 Million Meals
KFC India announced, that it has pledged to donate at least 1 Million meals to help communities in need during the ongoing coronavirus pandemic. These meals will be provided to migrant workers and daily wage earners struggling to earn a livelihood and afford meals during the extended lockdown. Supported by the Yum! Foundation, KFC India will be funding these meals.
"Giving back is one of KFC's core values. As a nation, we are all working collectively to flatten the Covid-19 curve; at the same time there are many in our communities who are adversely impacted because of the ongoing lockdown. They are grappling with limited or no access to essential items, including food, for their families. As individuals & corporates, we have an opportunity to make a positive difference to their lives and provide access to nutritious food. We are all together in this fight against Covid-19 and I have faith that we will come through stronger and better", said Samir Menon, Managing Director, KFC India.
KFC has partnered with ResponseNet to work with impacted communities in need across Delhi, Assam, Bangalore, Mumbai, Jharkhand and other states. ResponseNet will be disseminating kits of essential food and necessity items as rice, flour, pulses, cooking oil, spices, etc. in the identified regions. With growing uncertainty around the situation of Covid-19, these kits provide interim relief to the families.
____________________________________________________________________________
TVS Motor hands over PPEs and masks Karnataka CM
TVS Motor Company handed over 3,000 Personal Protective Equipment (PPE) and 10,000 N95 masks to BS Yediyurappa, Chief Minister of Karnataka as a part of their proactive measures undertaken to support the Government in their sustained efforts towards containment of COVID-19. The company has also on a regular basis distributed face masks, disposable hand gloves, packed meals for essential care workers including police personnel, healthcare workers and migrants in Bengaluru. TVS Motor has also deployed vehicles with disinfectants to prevent the spread of virus in the outskirts of Bengaluru.
____________________________________________________________________________
Vedanta distributes medical kits in Karnataka
Vedanta Ltd – Iron Ore Karnataka Business today handed over 10 ICU cots and 10 Multi- Para Monitor to the District Administration to get these units installed at the COVID – 19 Relief District Hospital. These ICU Units were hand delivered to the District Administration Committee in the presence of Assistant Commissioner – Prasanna, District Surgeon – Dr. H.J Basavaraj and District Health Officer – Dr. Palakashappa along with Chandrakanth Patil, Malati Karki and Ravi Nayaka, Vedanta Ltd -Iron Ore Karnataka Business for better preparedness during the pandemic.
These ICU units will be installed in the COVID – 19 Relief District Hospital at the earliest. The company has set up the ICU units to provide relief to the vulnerable and most needy sections of society, who have been harshly impacted by the pandemic if need be.
On the occasion, Prasanna, Assistant Commissioner, Chitradurga District said, "Vedanta Iron Ore Business Karnataka has continuously supported the people of Chitradurga through these difficult times. The district of Chitradurga is grateful to the generous contributions made by Vedanta so far."
Krishna Reddy, Director- Vedanta Iron Ore Karnataka Business said, "In the current situation, we are extending maximum support to the people of Chitradurga. We have today handed over these ICU units to the District Administration to be well prepared to combat the deadly Coronavirus. Our company has a symbolic relationship with the community of Chitradurga and today in this critical situation, we are working towards the same line of community welfare. We wish you all to stay safe and healthy."
____________________________________________________________________________
Indus Towers contributes Rs 35 crore to PM-CARES Fund
Indus Towers has contributed Rs 35 Cores to the PM-Cares Fund, as a committed partner in supporting the country's fight against COVID-19. Additionally, Indus Towers' teams on the frontline are playing a crucial role in enabling essential services of keeping India and society at large seamlessly connected through the mobile towers. It is because of the efforts of the field force, the country has been able to maintain social distancing, while at the same time stayed connected with family, friends and colleagues. More importantly, businesses have been able to offer work from home option, and the role of connectivity has been a pivotal aspect of every organisation's business continuity planning.
The field personnel of Indus Towers have equipped themselves with the necessary safety gear and working round the clock, even in designated hotspot regions. They have ensured continuous functioning of the mobile tower, which is most critical when it comes to enabling seamless connectivity.
The employees of Indus Towers have also made a collection which is being utilised to distribute vital Personal Protective Equipment (PPE) like masks, sanitizers, gloves, full body suits, sanitization kits, etc. to the medical professionals like doctors, nurses, para medical staff and to the police and administration who are at the front of this battle against the Corona Virus.
"We are humbled to contribute towards the PM-CARES Fund and laud the government's efforts in managing the current situation. In these extraordinary times I also want to acknowledge our field force who are committed in Putting India First by providing seamless connectivity to the society. Besides this, there has been a whole-hearted effort from employees to donate towards food, masks, sanitizers and other PPE in close coordination with state authorities," expressed Mr. Bimal Dayal, CEO, Indus Towers.
____________________________________________________________________________
SumTotal Systems contributes Rs. 10 Lakh to Fight COVID-19
SumTotal, a leading provider of talent development suite has made a contribution of INR 8 lakh towards Telangana Government's CM Relief Fund in an endeavor to help support the state's fight against coronavirus pandemic. The monetary assistance is aimed at strengthening the measures that are being taken against the possible spread of the virus and helping the underprivileged people of the society. The amount will be further utilized by the authorities for people under distress due to the pandemic and to curtail its spread in the community by providing requisite healthcare facilities.
SumTotal System's India Management team led by Krishna Prasad (Sr. Director HR, APAC), Ankur Gupta (Sr. Director Marketing), Subramanyam Gutti (Sr. Director Finance) and Chandra Mouli (Director Facilities) met Shri K.T. Rama Rao, the Minister of MA&UD, Industries and IT&C to extend their contribution. The amount was raised with the help of SumTotal System's employee's contribution, which was matched by the company for this relief fund. SumTotal Systems also donated an additional INR 2 lakh to Cyberabad Police to help them equip with resources and gears necessary for their daily duties.
____________________________________________________________________________
Kamdhenu Paints installs Automatic Sanitizer Tunnel at D.C. Office in Jammu
Kamdhenu Paints a leading manufacturer of high-quality paints, has donated full-body automatic sanitizer tunnels to the Jammu and Kashmir government to be used in the fight against the Coronavirus. This Sanitizer Tunnel has been installed at D.C. Office Jammu. The fully eco-friendly chambers with 6 nozzle sprays will take just 30 seconds to kill more than 150+ infections. The sanitizer tunnel will strengthen the fight against the pandemic Coronavirus in the state.
Taking an active role in combating the pandemic, the company had also launched a massive social media campaign India Mil Kar Fight Karo Na – Together we will defeat Corona', to spread awareness on the virus and organising fund for donation to the PM CARES fund through its Kamdhenu Jeevandhara Foundation as well.
Saurabh Agarwal, Director, Kamdhenu Paints said, "We all have an important role to play as individuals and organisations in combating the COVID-19 pandemic. While staying at home is advisable, not everybody can afford to stay at home for the entire duration of the lockdown. The automatic sanitizer tunnel will help in ensuring the safety of those engages in essential services and family members stepping out to buy essential supplies."
____________________________________________________________________________
Bharti Foundation ensures that Satya Bharti Schools continue to provide education in rural India
Bharti Foundation, the philanthropic arm of Bharti Enterprises, is making efforts to ensure that nearly 40,000 students in its Satya Bharti across six states in rural India continue to stay engaged with education despite nation-wide lockdown.
Although majority of families of the underprivileged children in villages do not have a personal computer, the Foundation has ensured that teachers remotely reach out to students through smart phones. Class-wise WhatsApp groups have been formed and students are being given reading material, video links and assignments as per class.
Satya Bharti School teachers are contacting parents over phone and including them in the class-wise WhatsApp groups. Teachers are working from home to create homework and weekly assignments for different classes and are sharing them in the groups. Wherever possible, teachers are making use of online learning apps for children. Teachers of some schools have been also making short video classes for students to access. For parents who cannot read, teachers are making voice-notes and sending over WhatsApp.
Parents are actively involved in their child's learning process at home and are sending pictures of their children's homework and reports to teachers in the groups.
Mamta Saikia, Chief Executive Officer, Bharti Foundation commented, "We are pleased that our field teams and teachers are fully committed and giving their 100% in these trying circumstances. It is heartening to note that parents have been very cooperative and students are eager to learn. It is important that underprivileged children of our country continue to stay engaged with education."
____________________________________________________________________________
Marwadi University commits to donate 15000 PPE face-shields & masks
Marwadi University, one of the leading private universities based in Gujarat, abiding to its socially responsible guiding philosophies, announced distribution of more than 1,000 face shields and 10,000 3 – ply masks to frontline police officers and municipal officials of the Rajkot City Municipal Corporation. Face Shields are considered as essential Personal Protective Equipment (PPE), currently in acute shortage across India, which requires over a lakh kits per day, including N-95 masks, head covers and glasses. Additionally, employees and trustees of Marwadi University have contributed INR 30 lakhs to the Chief Minister Relief Fund.
The kits were designed and prototyped by Matteo Biella, a well-known artist and architect, visiting Marwadi University from Italy, Anushkha Advani Founder, Paperheads, along with Rhea Shanghvi, Paperheads. Although Matteo's 3-month residency programme was slated to conclude in the 2nd week of March, he was forced to extend his stay due to imposed travel restrictions, necessary to curtail spread of prevailing global pandemic. University and local officials commended Marwadi University on the initiative. The university's engineering department oversaw and assisted in the manufacturing and distribution of the completed kits to local authorities.
Speaking on the development, Matteo Biella, said, "The current COVID crisis has had a very negative impact on a global scale, especially in my home country of Italy. We all may feel helpless and anxious during these testing times, however, by supporting one another and rerouting these negative emotions to focus on positive change, it is amazing to see the resilience and innovation of the human spirit."
____________________________________________________________________________
IIFL Foundation supports hospitals and migrant labourers during Covid-19
IIFL Foundation continues its efforts in the fight against Covid-19 along with the government and public. After the initial contribution of Rs 5 crore to the PM-Cares Fund, IIFL Foundation has contributed another 20 lacs to various hospitals and NGOs to provide protective gears to frontline staff and food to migrant labourers.
Madhu Jain, Director, IIFL Foundation said, "We joined the fight against Covid19 in the very beginning and promptly contributed to the PM-Cares Fund instituted by the honourable Prime Minister. We also realised there is a shortage of personal protective equipment for medical workers and immediate need for food and other supplies for migrant labourers in the cities."
"We are happy to have been able to provide safety equipment to Kasturba Hospital, Seven Hills Hospital and Sion Hospital. We have partnered with industry body FICCI and CSR platform Goodera and sincerely appreciate their support in this process. Similarly, we partnered with Saad Foundation to provide food and ration for a few hundred families on a monthly basis."
____________________________________________________________________________
Annamrita Foundation provides meals for 69 Lac+ migrant & poor families
Annamrita, formerly known as ISKCON Food Relief Foundation,has stepped up during the current lockdown to control the COVID-19 pandemic, to provide nutritious and hygienic meals to migrant workers, daily wage earners, slum dwellers and the poor living on streets across the nation.The Foundation launched 'Operation Karuna' to fight the scourge of hunger among the most vulnerable sections of society. Reliance Foundation and Piramal Foundation have been key enablers with the former having pledged uninterrupted supplies of groceries and food grains during the lockdown period. Rotary Club of Bombay Queens Necklace has provided the much required initial funding for cooking large quantities of meals.
In the lockdown period since March 25, 2020 ~69 Lac meals have been distributed across the country at ~3.2 Lac meals per day. The Annamrita Foundation is inviting individuals, philanthropists, corporates and NGOs to come forward and contribute either small or large donations to this cause as there are vast numbers that are yet to receive this dire support.
____________________________________________________________________________
Hero Motocorp steps up COVID-19 relief efforts
Hero MotoCorp, the world's largest manufacturer of motorcycles and scooters, is further enhancing its multiple initiatives towards the COVID-19 relief efforts, by manufacturing and distributing sanitisers to the authorities and people in the under-privileged section of the society.
The Company has already distributed over 5,000 liters of sanitisersas part of this initiative. The sanitisersare being produced at the Company's manufacturing facilities in the country, where production of two-wheelers wasproactively halted on March 22, 2020 to ensure the safety and wellbeing of employees.
For the past three weeks, select employees from the production and CSR teams of Hero MotoCorp have been engaged in the manufacturing and distribution of these sanitisers, which are being made as per the guidelines of the Indian Council of Medical Research (ICMR).
____________________________________________________________________________
Akshaya Patra Serves 2 Crore Meals to Support the Government's COVID-19Food Relief Efforts
Aiding the Government's relief efforts to help people affected by the complete lockdown to contain COVID-19 outbreak, The Akshaya Patra Foundation has already served over 2 Crore (20 million) meals to vulnerable communities, such as migrant population, daily-wage labourers, industrial workers, homeless people, etc., in various locations across the country. The Foundation has been working to serve these people every day by providing freshly cooked meals and food relief kits with essential groceries while working closely with the Government of India, various State Governments, UT Administrations and civic bodies.
The relief feeding endeavour has been initiated in Andhra Pradesh, Assam, Chhattisgarh, Dadra & Nagar Haveli, Delhi and NCR, Gujarat, Karnataka, Madhya Pradesh, Maharashtra, Odisha, Rajasthan, Tamil Nadu, Telangana, Tripura, Uttar Pradesh and Uttarakhand.
Akshaya Patra is utilizing its kitchen network to prepare the meals and deliver them to the centres assigned by the authorities where it is then served to people in need. Simultaneously, packaging centres have been set up in various locations across the country where food relief kits are packed with essential groceries based on the local palate. The kits to be distributed in Bangalore, for instance, contain rice, tur dal, oil, spices, sambar and rasam powder, and vegetables which are known to have a long shelf-life, such as potatoes and pumpkins. Each kit has groceries sufficient for either 42 or 28 meals.
____________________________________________________________________________
Volvo Trucks' dealer develops innovative face shield for Covid-19 warriors
As India fights the coronavirus pandemic, a Volvo Trucks dealer has developed a simple and cost-effective face shield with his team, for the protection of the frontline warriors of COVID-19. This is believed to help doctors, nurses, supporting medical staff, paramilitary forces, sanitary workers and health workers to protect themselves. The team of four – Sibi Mathai, MD of Vista Driveline [Volvo Truck, Bus Dealer], Hans Habeeb, COO Suracsh Filters, Pratheek, Design & Styling Head at Navgathi Marine and Sandith Thandasherry came together to build good quality face shield in their R&D center. The current 3D machine could create 2 masks in 20 mins.
Taking inspiration from the designs available online, the team came up with a modified version on the request of Dr. Jose Joseph, Principal at Kottayam Medical College. Using 3D printers, they developed this essential device and the first batch has been sent to the Govt. medical college for testing.
____________________________________________________________________________
Cloth diaper brand Superbottoms turns to making cloth masks
India's leading reusable diaper brand Superbottoms develops reusable cloth face masks and is serving them to hospitals and other essential service providers in Mumbai on a no-profit basis. A month back when the outbreak in our country wasn't so serious, Superbottoms founder Pallavi Utagi got a message from a doctor in a Kerala hospital, Dr Neelima CK, suggesting Superbottoms to make cloth masks because they could already see an apparent shortage of disposable masks then. Superbottoms was using 100% cotton fabric in making reusable diapers for babies and once they got this request they immediately got into action and were able to quickly develop masks out of this cotton fabric. These masks have a pocket which can be used to insert a non-woven fabric as a filter. The masks were developed in a record time and delivered to hospitals across Mumbai.
Commenting on the initiative, Dr Rohan Salunkhe, Oncologist at Mahatma Phule Charitable trust Hospital said, "There are some patients who are more vulnerable to catch infections since they have head neck cancers and are immune-compromised, some are on tracheostomies or nasal gastric feeding tubes, some are even conscious about facial disfigurement after surgery. These patients come with a handkerchief to cover their face, which clearly is not enough in current circumstances. Superbottoms masks will provide superior protection as these patients travel to hospitals for treatment even during lockdown'. While not a replacement for the N95 masks, the reusable masks would help these patients come to the hospital for treatment without fear especially at a time where surgical masks/N95 are hard to get. Apart from patients in cancer care segment, these masks have been supplied to healthcare support staff working in hospitals which will significantly reduce their exposure to infections. Today awareness about reusable mask with high efficiency also will make people hoard less on N95/Surgical masks making it available to our frontline warriors thus benefiting the healthcare system."
____________________________________________________________________________
L'Oréal India ramps up support for Covid-19 relief
L'Oréal India announced its initiatives to support the country during the COVID-19 outbreak. This commitment is made in addition to L'Oréal's global Solidarity Program which includes a donation to non-profit organizations.L'Oréal India has been working on a multi-pronged initiative to augment the ongoing efforts of the central and state governments, the healthcare fraternity and citizens to fight the COVID-19 pandemic. Some of the measures undertaken are:
— Donating 60,000 litres of hand sanitizer to public health authorities, police & NGOs
–– Providing personal protective equipment (PPE) to Primary Health Centres
— Providing food and essentials to migrants and their families
— Donating Care Packages to healthcare workers on the frontline
— Matching employee contribution to PM CARES Fund
Amit Jain, Managing Director, L'Oréal India said, "L'Oréal India stands in solidarity with the healthcare community and the government in supporting relief efforts against COVID-19. We consider it our responsibility to use the resources available to us in supplementing and contributing to the collective efforts made across the country. Our initiatives are in recognition of those who are at the frontline, working to contain the pandemic, and those most afflicted by it."
____________________________________________________________________________
Iss Baar #BadonKeLiye #JaagoRe initiative aimed at helping senior citizens
Tata Tea has announced that in the wake of unprecedented COVID-19 situation and extended lockdown period in the country, they will work towards spreading awareness and facilitating change for the cause of the Elderly, who are the most vulnerable during these times, through their social initiative, Iss baar #BadonKeLiye #JaagoRe JaagoRe. World Health Organization (WHO) and health experts have identified elderly people as more vulnerable to the novel coronavirus outbreak due to their decreased immunity. This has been further reiterated in the PM's address with 'care for the elderly' as one of the key points in the 7 point agenda.
Commenting on the initiative of Iss baar #BadonKeLiye #JaagoRe, Sushant Dash, President, Beverages– India & Middle East, Tata Consumer Products, said, "JaagoRe has always been a means to awaken people on a relevant social issue, inspire them to take action thereby make a genuine difference in society. For us, it has always been about making a real difference in people's life and with this initiative also, that is the attempt. The initiative will involve, spreading awareness of the Social Cause viz Helping the elderly, providing relevant tips, tying up with NGOs and providing a common platform for people to connect with them, and share stories of volunteers to inspire others to take action."
____________________________________________________________________________
Punyakarma Foundation & Rotary Club of Westend join hands to help the needy during COVID-19
COVID-19 has triggered a situation of crisis for everyone across the globe, and the underprivileged community has suffered the most from this pandemic. Keeping in mind the daunting situation for the daily wagers & families with very small incomes to and present situation of lockdown that took place, Punyakarma Foundation & Rotary Club of Westend joined hands to help the needy. The organizations have come together amidst this crisis with focus on providing for the needs of the workers.
Punyakarma Foundation & Rotary Club of Westend have taken up a project starting 1st April wherein they are committed to providing 3000 "wholesome cooked food packets" to the stranded migrant/ daily laborers and their families, residing in slum areas of Bhayander & Malad. They have been able to garner a lot of support from around and to date have been able to distribute 27,590 cooked meals to the needy people.
____________________________________________________________________________
Fujifilm India Extends Support to Combat Covid-19 Pandemic
Fujifilm India Private Limited, a pioneer in imaging technologies, has pledged its commitment and contribution towards aid for the unprecedented crisis caused due to the Coronavirus pandemic outbreak. The company has announced the supply of 200 N95 respiratory & surgical facemasks along with 40 PPE kits to healthcare professionals at Post Graduate Institute of Medical Education & Research, Chandigarh. To combat the spread of the disease, Fujifilm is providing these essential preventive healthcare utility (PPE) kits to doctors, which include Surgeon Gown, Face Mask, Gloves, Preventive Eye wear, Hood Cap and Shoe Cover.
Commenting on this, Mr. Haruto Iwata, Managing Director, Fujifilm India Pvt. Ltd. said, "We all are witnessing an unprecedented and difficult time of our lives due to COVID-19 global pandemic. Committed to work together with the people of India in this hour of difficulty, we have introduced these measures to ensure adequate protective equipment and masks are available for healthcare specialists and associated workforce present on the front lines. At Fujifilm, we believe it's time for all of us to come together and protect the humanity by acting responsibly and by doing what we can to prevent further spread and avoid disruptions from the COVID-19 virus."
____________________________________________________________________________
Hikal contributes to the Covid-19 crisis through various community welfare initiatives
Hikal Limited, a preferred long-term partner for leading global life sciences companies, announced a donation of Rs 1 Crore to the PM Care Fund to aid the government's initiatives towards combating and overcoming the spread of the deadly Corona Virus in India. The company has also announced that each of its employees have come forward and voluntarily pledged their one-day salary towards the CM's Relief Fund, to which company would add sizable amount towards contribution to CM's Relief Fund. The company has made noteworthy contributions towards the wellbeing of healthcare service providers, corporation staff, affected daily wage workers and the underprivileged community around the Hikal plants in Maharashtra, Karnataka and Gujarat.
Kumaar Priyaranjan, President – Human Capital & CSR said, 'We at Hikal, believe that the community is a key constituent of the nation's growth. We have always actively been involved in the well-being of the less fortunate in our society. Through Srijan, we are committed towards participating in combating the deadly Covid-19 crisis that has disrupted economic activity and impacted livelihoods through direct involvement by contribution to the PM Care Fund, CM Relief funds as well as with partnering NGOs, government agencies towards the wellbeing of healthcare service providers, corporation staff, affected daily wage workers and the underprivileged community around the Hikal plants in Maharashtra, Karnataka and Gujarat.'
In addition to contributing to the PM Care Fund and CM Relief Funds, Hikal is taking various measures to contain the spread of the virus in Maharashtra, which is a growing concern with the growing number of cases being reported each day. With an aim to support the Ministry of Health and Government of Maharashtra, Hikal has procured 10,000 surgical masks and 2,500 body suits, a critical requirement for healthcare providers working in hospitals across the state. Hikal has also helped procure 600 PPEs for the Thane Municipal Corporation (TMC) in alliance with the Confederation of Indian Industry (CII) which will be used by healthcare providers and TMC staff at the forefront of this battle.
____________________________________________________________________________
IndusInd Bank's support towards COVID -19 relief work
IndusInd Bank has been working with the Government and its agencies across several states as well as at the national level, in their efforts to fight against the COVID 19 pandemic. IndusInd Bank has committed Rs. 30 crore towards this cause and is monitoring the requirements closely. As part of the commitment, the Bank has already supplied relief materials such as face masks, hand sanitizers and gloves to the affected areas to combat the Corona Virus pandemic. The Bank is also working on facilitating Personal Protective Equipment (PPE) for medical officials on duty.
The Bank has been given a mandate of opening an account towards the collection of contributions towards 'Prime Minister's Citizen Assistance and Relief in Emergency Situations Fund' (PM CARES Fund).
____________________________________________________________________________
Swades Foundation joins the nation's fight against COVID-19
Swades Foundation joins the fight against COVID-19 and extends its support to migrant workers, Adivasi communities and medical personnel who are on the frontline battling the rising cases of corona virus. Due to lack of opportunities, Adivasi community survival depend largely on the wages they receive working as labourers. The onset of this pandemic has forced the community out of work and the Foundation is working tirelessly to provide meals and consumables to the community while also backing the authorities in healthcare supplies and medical equipment's. The organisation is directly working with the Government of Maharashtra by assisting local authorities in three districts including Raigad, Nashik and Mumbai. Swades Foundation is directly associated with the District Collector's office in Raigad and Nashik and the BMC in Mumbai.
Swades Foundation is actively involved in the relief work amid this pandemic and is providing meals to the impacted migrant workers, daily wagers and underprivileged across Mumbai. The foundation will also help the medical fraternity who is fronting all odds in their endeavour to tackle patients who are suffering from the virus. Village Development Committees (VDCs) created by Swades Foundation in Raigad with the motive of sustainability in the village, is now reaching out to villagers to ensure basic necessities are being met in this time of crisis. With the support of donor partners, the Foundation aims to provide 'grocery and daily essential kits' to the daily wage earners and Adivasi communities across Raigad district. These kits contain cooking items, groceries, pulses vegetables and toiletries, etc.
Zarina Screwvala, Founder and MD, Swades Foundation said, "In these unprecedented times, we salute those who have worked tirelessly to safeguard the country. We have directly started to mobilize food and basic essentials for Adivasi communities in Maharashtra who have lost their means of livelihood, and with our implementing partner Project Mumbai we are providing daily meals to our Doctors and Police in Mumbai. We pledge our support to the Government of India to help combat the existing pandemic. We are deeply grateful for the generous support of our partners and donors like Standard Chartered Bank, Sony Pictures Networks India Pvt. Ltd, Motilal Oswal Financial Service and DB Xento Systems Pvt to name a few."
____________________________________________________________________________
Toyota Kirloskar Motor introduces 'Restart Manual' to resume business operations post lockdown
Taking into account the complete shut-down of operations due to the COVID 19 pandemic and the possibility of restart of manufacturing post 20th April in light of Government directives, during the intervening period Toyota Kirloskar Motor (TKM) has used its years of rich knowledge, expertise and access to global best practices to devise a comprehensive 'Restart Manual' as a guide for industries to follow post the lockdown withdrawal. As a proactive measure, with an intent to support the manufacturing sector, TKM management had put together a team of cross functional experts to go into minutest details of various operations and create a Standard Operating Procedure (SoP) that would ensure the safest possible restart to manufacturing by securing the workers from any health hazards. This manual is in consonance with the broad Government guidelines that have been issued and will be used by TKM, its suppliers and has also been shared as a reference document with all Automotive Component Manufacturers Association of India (ACMA) members. TKM also intends to share it with wider segment of Industry through industry association platforms like CII.
TKM's Restart Manual is an all-inclusive guide for reorganizing and safely resuming business operations to near normalcy after the lockdown is lifted. This initiative will aid the Government, stakeholders and the community at large by creating detailed reference document for the industries to safeguard and ensure the health, well-being and safety of all their employees thereby also enriching the lives of the communities. TKM has already shared the Restart Manual with not just Toyota suppliers but also with ACMA, other suppliers in the industry and is planning to share this manual with other industry players as well.
Sharing his thoughts on this one-of-a-kind initiative, Mr. Masakazu Yoshimura, Managing Director, Toyota Kirloskar Motor said, "Today, the COVID-19 pandemic has affected the health and safety of people across the globe. We are witnessing demand, supply, market and liquidity shocks, decline in real GDP growth rates, and so many setbacks. It's our prime responsibility to ensure health and safety of employees, families and all our stakeholders. We need to safeguard business continuity and economic recovery as well by ensuring 'Safety & health First' approach. In this perspective, this 'Restart Manual' is prepared not only for our use but also for the benefit of government, industries and stakeholders. I would like to congratulate our TPS (Toyota Production System) experts who have worked hard to create this manual.
____________________________________________________________________________
Sri Adhikari Brothers announces care for 1000 families
In response to an appeal made by the Honourable Prime Minister to the nation, SRI ADHIKARI BROTHERS have pledged to take care of 1000 families in need per month till the COVID19 pandemic is contained. To ensure seamless and swift action, they have associated with BAPS Swaminarayan Sanstha which is globally known for its social services to mankind.
Commenting on the announcement, MarkandAdhikari, said, "We are amidst a global crisis and there is no real clarity on how soon we will see normalcy. Our country is no exception to these unforeseen circumstances. Thus in line with the appeal made by our Honourable Prime Minister, we are doing our bit. In addition to providing external help, we are ensuring that our employees who are our pillars of growth remain unaffected. No pay cuts or lay-offs will be done despite impact on the economy." He further added, "Out of India's total population of 1.39 billion, it is adjudged that 10% of Indians hold 80% of the country's wealth. Today is the time for them to take responsibility and give the nation back in its time of need. If even 5% of them help 10 families each, imagine the mammoth help that the nation will receive. It may reduce the impact of the economic crisis drastically."
____________________________________________________________________________
Dineout's Project Thali set to feed 5 Lakh migrant workers daily
With the Coronavirus pandemic and its consequent 6 weeks long unprecedented government-imposed lockdown wreaking havoc in poor & marginalised communities, India's largest dining out and restaurant tech platform, Dineout is rapidly scaling its recently launched community-driven initiative, 'Project Thali' across 20 Indian cities to actively serve the most number of poor and vulnerable communities who may not be able to claim daily ration get access to food & nourishment. The brand has been using the donations collected from the drive to cook meals using the sanitised kitchens & expert chefs of its partner restaurants to feed the hungry.
Hosted in partnership with non-profit World Help Group, this initiative invited people to donate rations, cooked food, volunteer or donate by means of guaranteeing food security for a vulnerable family for 15 days for Rs 1400 only. Over 1,00,000 KG of rations and food has been distributed to thousands of individuals in less than three weeks, the brand has been leveraging the cooking infrastructure of its 20,000 strong partner restaurant community including Delhi Zaika, Keiba and Madras Diaries in Mumbai and Chaayos and Biryani By Kilo in Delhi NCR among others to feed more than 1.5 lakh people from malnourished communities on a daily basis.
Ankit Mehrotra, Co-Founder & CEO – Dineout said, "The extended COVID-19 lockdown will see hundreds of millions of Indians stressed and in need of crucial resources. In such times of dire crisis, food is one of the biggest concerns in developing economies like ours. In light of the current situation, we are exponentially scaling 'Project Thali' to cover as many poor and marginalised communities in the shortest span of time. Our extended team of 1500+ volunteers have been toiling to help make a difference in the lives of these sections of our society, and our collaboration with leading restaurants in the country has given us the opportunity to work in synergy to have a larger impact on those struggling to make ends meet during this extended lockdown. Our vision is to make sure no one goes to sleep hungry, and we will do everything it takes to help feed the needy in every corner of India."
____________________________________________________________________________
DCM Shriram announces COVID-19 contingency fund of Rs 15 crore
DCM Shriram Ltd. joins hands with the rest of the country to fight COVID-19.DCM Shriram has set up a Rs 15 crore COVID-19 contingency fund, from which Rs 10 crore contribution is being made to the PM CARES fund to support the government's mega efforts to handle this health emergency. The balance Rs 5 crore is committed for initiatives taken up by the company to help communities in kind and for contribution to relief funds of state governments. In addition the officers, staff and workers have contributed one day and more basic salary of Rs 82 lac which has also been donated to the PM CARES fund.
The company has repurposed its manufacturing facilities in Kota (Rajasthan) and Bharuch (Gujarat) to produce Sodium hypochlorite (10% solution) which is a disinfectant. We have donated approximately 7 lakh liters collectively to Rajasthan, Gujarat and Delhi to be used for sanitization purposes. We are committed to supporting the states and union territory for any additional requirements as and when needed.
With a surge in the demand for sanitizers in the country, the company has also commenced production of hand sanitizers in our two distilleries in Uttar Pradesh and are giving it free of cost to our communities, community health centers, government offices etc.
____________________________________________________________________________
Mondelez India commits to donate 71 tons of biscuits and chocolates
Mondelez India, the makers of some of India's favorite snacking brands – Cadbury Dairy Milk, Bournvita and Oreo, today extended their support to India's fight against COVID-19 crisis by committing to contribute 360,000 units of biscuits and 2.3 million units of chocolates to India FoodBanking Network across 12 major cities in India. A sensitive period during which food security has become a major concern, this association will aid in strengthening various feeding programs through our products which are easy to share and consume. Over and above the company efforts, Mondelez India employees contributed towards the cause to support Akshay Patra Foundation which facilitated around 100,000 meals and will continue to do so through the month of April 2020.
Battling the biggest fight of the century alongside the Maharashtra government and filling the demand gaps for health care products, the company also donated 100,000 masks and close to 225 liters of sanitizers in Mumbai to support the front-line members including hospital staff and the police. Apart from this, the company extended support to local authorities around their factory locations by donating 1800 relief kits consisting of critical masks and sanitizers and some snack products like chocolates, biscuits and Tang in Himachal Pradesh, Madhya Pradesh, Andhra Pradesh and Maharashtra.
A Mondelez India spokesperson said, "We at Mondelez India strongly believe in the power of purpose and are committed to support the nation by ensuring a resilient food security ecosystem at all times. We hope that this initial support through our partnerships with India FoodBanking Network and Akshaya Patra Foundation will aid the relief programs in a small yet significant way. As we move forward, we will continue to work closely with the government to take the right steps towards sustaining the livelihoods of communities across the country."
____________________________________________________________________________
Samsung India Pledges INR 20 Crore in Fight Against Covid-19

Over the last few weeks, Samsung India teams have engaged with various governments, local authorities, and healthcare professionals to prepare a broad and meaningful strategy in the fight against Covid-19. The company has announced measures to support local administration and community in Noida, by equipping hospitals with medical equipment required in the preventive drive against the pandemic. In the endeavour to support the fight against Covid-19, Samsung today pledged a contribution of INR 20 crore to the Union and State governments in India. Samsung will be donating INR 15 crore to the PM Cares Fund, and INR 5 crore to the states of Uttar Pradesh and Tamil Nadu, to support the country's challenge against the pandemic. In addition, Samsung employees across India are putting together their personal contribution. The Company will match the employee contribution and donate the total amount to the PM Cares Fund in the coming weeks.
These new measures come on the back of Samsung's support to local administration and community in Noida, where the Company has provided hospitals with medical equipment required in the preventive drive against the pandemic. So far Samsung has provided thousands of Preventive Masks and Personal Preventive Equipment (PPE) kits to hospitals. PPE kits are an essential preventive healthcare utility and each kit includes: Surgeon Gown, Face Mask, Gloves, Preventive Eye wear, Hood Cap and Shoe Cover.
____________________________________________________________________________
Green Acres Academy students and parents create a social platform to provide essentials to the needy
In the calamitous situation caused by the global COVID pandemic, The Green Acres Academy, an ICSE school located in Chembur, along with its students and parents, have launched a unique effort to help the daily wage workers, underprivileged and the homeless, impacted by the lockdown due to COVID19 pandemic. As a joint initiative with the sister establishments, the Acres club and the neighboring Fern Hotel, the Green Acres Academy students their parents, thestaff from The Firm and The Acres Club have created a platform where cooked meal packets can be safely be distributed. This noble gesture has been supported by the local Corporator, Smt. Asha Marathe. What started with 250 meal packets per day has now increased to 1000 packets per day, and looks to be further increased to 5000 over the next few weeksthanks to the overwhelming support and response from all the involved stakeholders. The initiative also acts as an announcement to others looking to contribute towards this noble cause and help the less fortunate at this difficult time.
Additionally, the platform built by the school also allows the neighboring residents to donate, either with cooked food or monetary donations, towards the cause, making it a truly local community initiative.
Speaking at this gesture from the Green Acres Academy, Rohan Parikh, Director, The Green Acres Academy said: "We have always looked to imbibe the right attitude and learnings to our students, to ensure they grow up to be compassionate, intelligent and responsible citizens of tomorrow. During these trying times, it was natural for us to rise to the occasion as a community, and our students did just that! And the compassion and sensitivity caught on like wild fire, first involving our staff and the parents and then the entire local community pitching it! We are honored to be able to do our bit for the needy in these times of uncertainty and are grateful to everyone who has joined in this initiative. A special thanks also to Smt. Asha Marathe, our local corporator, who was instrumental in her support for this platform."
____________________________________________________________________________
Tecno joins force with channel partners & Zomato to help India's low-income sections
TECNO, the global premium smartphone brand takes necessary and relevant steps to support India's fight against COVID-19. The brand has initiated multiple partnerships to provide meals to people of the low-income communities affected by the outbreak of coronavirus. Through its alliance with Zomato Feeding India and 100+ channel partners, TECNO will distribute ration kits to support more than 60,000 people across India. Commenting on this noble initiative and unique on-ground collaborations with channel partners, Mr. Arijeet Talapatra, CEO, TRANSSION India said, "These are unprecedented and difficult times. Our Honourable Prime Minister, his leadership team, our doctors and health members work continuously to ensure our safety and well-being. The social distancing has been hard on everyone, and especially those who lack access to basic and essential provisions like food. We, at TECNO, are doing everything we can to support as many of them as possible; to ensure they have food on their plates and enough ration to sustain themselves and their loved ones."
Through Zomato Feeding India's 'Feed the Daily Wager' project, TECNO will distribute ration kits to support 20,000 people from local communities in Delhi, Noida and Gurugram. Talking about the collaborative effort, Chandan Mendiratta, Head, Zomato Feeding India said, "These are trying times, and it's absolutely necessary for us to lend a helping hand to take care of the worst hit strata of our population. Zomato Feeding India's 'Feed the Daily Wager' initiative has been able to help 2.5 lakh households so far, and with support from Techno we are looking to enable another 20,000 in the National Capital Region.
____________________________________________________________________________