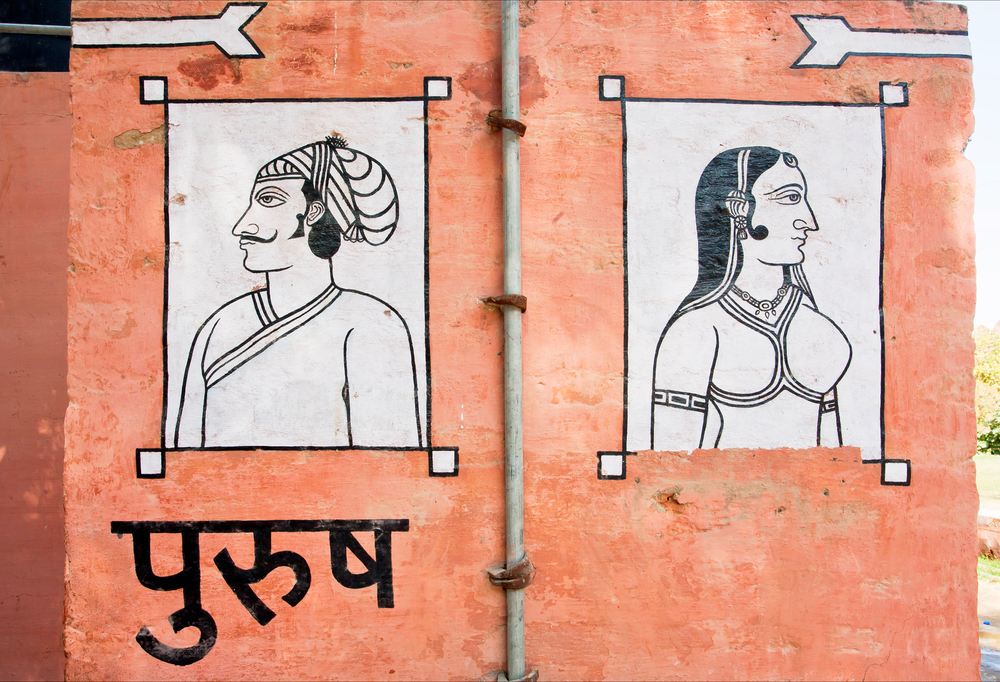 As the United Nations observed World Toilet Day on 19 November, calling for action to touch a huge 2.4 billion people who living without a toilet across the world; corporates in India were seen celebrating the first flagposts of their own action-plans.
If Vedanta is happy with the ground covered in 80 villages so far, Ambuja Cement is taking pride in the 64 villages that have been reportedly totally sanitized now.
These simple milestones punctuate a bigger issue as poor sanitation assumes a different role in the contours of any country's underdevelopment. This is a deep-running and habit-driven gap that always accentuates the possibility of health disorders and diseases, while also ruining the productivity of people and hairballing into further social and economic misery. Lack of toilets also happens to be a big concern for women's safety, as some ground-breakers have been underlining well. Couple limited awareness on improved sanitation practices with poor economic conditions, toss in the abysmal lack of decision making power to women, and you get a not-so-unfamiliar picture of the poor sanitation in rural communities in India.
That is what has made some sharp-nosed corporates sit up against squatting in the recent past though. A lot of notable companies had channelized their attention and CSR chests to this very problem; and some years down the line, results are flashing on the radar.
Back in 2014, when ACF (Ambuja Cement Foundation) conducted a baseline survey in its 232 core villages in 15 locations, it observed that a mere 57% households had toilet facility, and to top that several of these were left unused. But today, it beams with over 70 per cent households in villages neighbouring Ambuja Cement having toilets. As many as 64 villages have achieved total sanitation with 100 per cent toilet coverage, it states with pride.
Look at Hindustan Zinc's sanitation project under which about 10,000 toilets have been constructed and the completion of the programme is slated to benefit 80 rural villages. Then there is Tuticorin, where Vedanta's subsidiary Sterlite Copper has constructed 315 toilets to benefit 2000 people in the region and six school toilet complexes constructed benefits about 5000 students.
For ACF, the number of households covered under toilet construction have been 10263; with 25951 number of toilets constructed and 162 villages covered under sanitation awareness campaign.
Somewhere else, Parryware, a player in the bathroom space in India, too has undertaken a project under its CSR programme. This one intends to improve the health safety and dignity for families living in Bhiwadi, Rajasthan by providing sustainable sanitation solutions in the targeted villages. The company has joined hands with Habitat for Humanity (HFH) India, a non-profit organization in an endeavour that will include construction of household toilets for 210 families in Bhiwadi, Rajasthan.
In Rajasthan again, Cairn India completed construction of about 8000 household toilets till date and the project is intended to ultimately
benefit community members of 25 gram panchayats.
Vedanta claims that its efforts in partnership with the State Government of Odisha led to 100 per cent households in the Banjari Village in Jharsuguda District becoming Open Defecation Free.
Across India, in three years, 4000 modern Anganwadis built with 8000 toilets will benefit an estimated 25 lakh community members. The company adds that its sanitation projects include awareness programmes initiated to impress upon the villagers the importance of a household toilet. Meetings with groups of families are held on a phased manner over a period of several weeks. The villagers were educated about spread of diseases like Malaria and minimizing the risk of contamination of drinking water sources, it informs.
The results, for sure, would not have come without struggle and lessons for any company, otherwise used to familiar conference rooms and predictable strategy-dashboards.
ACF attributes the transformation earned to a holistic approach by creating a sense of ownership amongst community members thus bringing about behavioural change. Through strategic adoption of bottom-up approach ensuring active participation from the community, ACF has been able to make sanitation a vital part of rural lifestyle. It points out that for ACF's community, toilet is not an expense but an investment that pays off in terms of good health, reduced medical expenditure, women's safety and dignity.
Poor sanitation has a far-reaching impact on health and wellbeing of children and families, opines Pau Abelló Pellicer, MD, Roca Bathroom Products Pvt Ltd. "We are determined to offer proper sanitation facilities for the betterment of the society. We are extremely happy to announce our partnership with Habitat for Humanity. Through this partnership, we would be reaching out to 1050 individuals through 210 household latrines. With this initiative, we hope to bring a small change towards better hygiene and sanitation in India."
While lack of household toilets is a problem, the bigger challenge is to make people realize it being an uncompromising necessity. In low income households, where livelihood is a crucial concern, a non-returning investment like toilet is not a priority. ACF shares that it put the thrust on consistently driving the household sanitation initiative by mobilizing community with the focus of bringing behavioural change and making Open Defecation (OD ) as totally unacceptable. Its team, it illustrates, has been driving the household sanitation through awareness drives, toilet construction and strengthening the Village Health and Sanitation Committees (VHSC).
Roma Balwani, President, Group Communication and Sustainable Development draws attention to Vedanta's social investment
programmes that support the local governments in achieving their development goals. Accessibility to clean sanitation facilities is essential for a broad-based socio-economic development, she maintains. The company aims at touching 4000 modern Anganwadis and some 25 lakh community members in the coming years.
It is heartening to see that this CSR impact appears to be not just visibly impactful but also consistent. Awareness and infrastructure would be the key to driving out the odor of ignorance that captivates millions of people in Indian villages even today. Those are two things corporate can really swing with their experience and resources. Hope they continue the resolve, and beyond World Toilet Days.
—
Pratima H