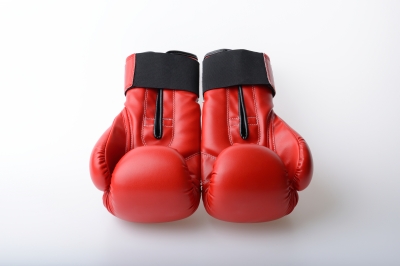 Same Pinch – An expected word that a Volvo car may say to a Taj Hotel or to travel ticket from MMT or to a forecast from EY.
Yes, a battle has been unleashed against the menace of plastic in India Inc. and leading the front line are names from industries as varied as automotive, taxation consultancy, hospitality and online bookings.
Going flat out here are big boys like Volvo and Taj Hotels too.
Volvo Cars, for instance, has resolved to remove single-use plastics from all its offices, canteens and events across the globe by the end of 2019. It intends to replace over 20 million single-use plastic items such as cups, food containers and cutlery with more sustainable alternatives, including biodegradable products made of paper, pulp and wood. This could mean a lovely number of removal of over 500 plastic items per employee per year.
While the switch will be implemented incrementally, the company is eyeing 2018 as the year that marks wipe-out of single-use plastics from global events such as car launches, as well as from all offices and restaurants in Volvo Cars facilities in China, Belgium, the United States, Sweden and Malaysia. Not just that, during 2019, all national sales companies (NSCs) may also eradicate single-use plastics from their operations, including local events.
In the words of Lisa Emelia Svensson, Director of Ocean at UN Environment. "In the next 10 to 15 years global plastic production is projected to nearly double, parts of which will end up in oceans if we do not change today. We welcome Volvo Cars saying no to single-use plastics and it's great to see it leading by example."
The 2018 roll-out alone could mean replacement of more than 140 tonnes of single-use plastic items with plastic-free alternatives and Stuart Templar, Director for Sustainability at Volvo Cars is putting a strong foot behind this pedal, "We take our responsibility seriously. We must play our part in helping tackle this global problem."
An example showing this new velocity is the V90 Cross Country Volvo Ocean Race special edition vehicle that has tried out carpet-inlays made from Econyl, a fabric made from 100 per cent recycled-nylon, including abandoned fishing nets reclaimed from the seabed.
Joining these tracks is a pal from a different street – EY that has activated RO plants across locations for eking out over 1,75,000 plastic bottles from being thrown into landfills each year.
"To address the menace of plastic usage, we replaced individual garbage bins at employee's desks by placing large bins at several spots in our offices, eliminating nearly 1 million plastic garbage bags", said Sridhar Iyer, National Director, CSR – EY.
Traction against plastics is also seen in MakeMyTrip's endeavours that claim to have collaborated with WWF in their initiative, 'Give up to Give back' challenge to spread awareness about the scourge of single-use plastic.
The online travel major has pledged to give up single-use plastic and is encouraging employees to use more sustainable alternatives. MMT is, reportedly, installing plastic crushing machines in locations such as Andamans, Ladakh, Gurgaon and Bangalore and has also distributed 10,000+ durable jute bags to all the employees and other NRC companies.
Then there is the State Bank of India counting something new too. Its Local head Office (LHO) Mumbai joined the ranks of this plastic-punch when it organised Cleanliness Drive with the theme 'Beat Plastic Pollution', at Dadar Beach; where more than 125 staff members actively participated under the leadership of P. K. Gupta, MD (Retail & Digital Banking) and cleaned the plastics and other wastes, filling 2 tractor load of garbage.
But the most interesting name and way here is that of the Indian Hotels Company Limited (IHCL) that is talking about its first ever 'Zero Single Use Plastic Hotel' – Taj Exotica Resort & Spa, Andamans. The resort, situated on relatively undiscovered Havelock Islands, has supposedly taken great care to construct a 72 villa world-class resort within 46 acres of forest and mangroves while preserving the fragile eco-system of the island. It has been shared that not a single tree has been felled during the construction of the resort and with an onsite bottling-plant eliminating the use of plastic bottles, a waste disposal system (converting wet waste to gas and compost and a sanitation treatment plant); limiting its carbon footprint is high on IHCL's itinerary.
Reduction of usage of single use plastics across hotels; as well as replacing plastic wrapped dry amenities with eco-friendly substitutes across 20 of its hotels- that is what this hospitality biggie is after.
When big feet go for smaller carbon footprints, the effect is hopefully elastic.