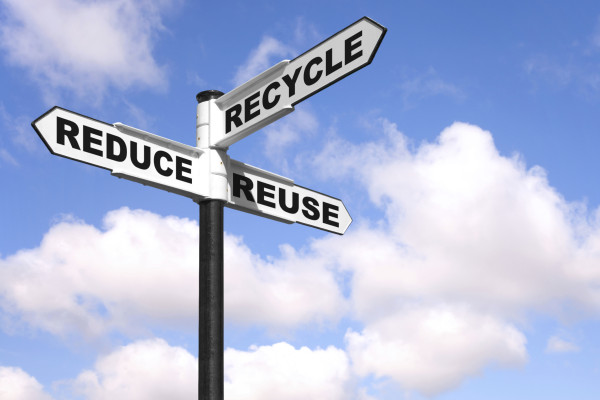 — Pratima H
SOME years back a seemingly-prudent looking Uncle in the neighborhood executed this blooper. He handed over his Lamby to a bike-repair-wizard/Sardarji in another neighbourhood at the price of peanuts. That deal should have made absolute sense to him at that point and he could have, in all probability, felt one-or- two- chins up at the thought of making a fool of his naïvete-packed customer.
Time swings by and how. Yesterday, this Uncleji was uttering sighs of regret when a film-producer knocked at his door and offered one-or-two-jaws-dropped-worth of price for that nostalgic piece of machinery.
By the time he pointed him to the house of that not-so-dumb-as-he-figured-out-now Sardarji, he took another stab in his heart as he learnt how the so-called useless, fossilized and out-of-whack scooter from the 60s had already been beseechingly wooed by a royal family heir. That piece of rusting iron had been taken like a bride from a non-descript backyard to a five-starred palace.
Scooter, mainframes, gramo phones, type-writers, audio cassettes, movie reels, copper dinnerware, bell-bottomed pants – ah the list can go on and on like a wispy Manna De song.
The itch to defenestrate old stuff is understandable. After all, when we are used to throw away T-shirts because they have been worn twice, what use is stuff that is no more de rigueur in the circles we move in?
Self-help books with sermons on clearing away all junk from your Chi space, only give that last nudge we usually grope for.
If they don't help, there is always a Bollywood heroine coaxing or rebuking you unless you switch from that two-year old plasma TV or AC to a newly-launched model the very next day (or the very next hour, if you are a worshipping sort).
Perhaps, that's why portals or pages like these bore the fashionable, ala mode, couture-savvy naysayer in you. Increasing the life cycle of a product as much as you can or ensuring it is re-cycled and not carelessly dumped – now all those arguments from sustainability-watchers, may surely put you on yawn-mode faster than that bag of pills you bought weeks ago. May be that's only one of the reasons you keep coming back to this site at this hour.
And still we will exert a few more lines to try and keep you from flinging away that dog-eared book your Grandpa used to chew with relish.
You may take a moment and sniff that wonderful smell that old books enchant their readers with besides the wistful worlds tucked inside them. But if that doesn't work, then alas – all we are left with is this upcoming money spiel. This, should definitely do!
Old is Gold!
In a world of eBays, Flipkarts, thrift stores and high-street markets, names like Piche, and places like J&E Antiques or Stillwater Shop are sassy enough to co-exist. From furniture to figurines, old glassware or old-charm collectibles, they manage to make the market for antiques, well – a good market.
It may be an unpalatable surprise, but it is not just the rich but the young generation is also joining the queue for some antique-shopping.
An industry report corroborated this with an industry revenue rise forecast of 3.0% for 2013 attributing it to consumer demand for antique goods that are aesthetic, rare, in good condition or useful. It put the spotlight on the unarguably stable trend that the antique market has thus benefited from a healthy exchange of pre-loved items and memorabilia to furnish new homes, propped by steady growth in disposable incomes that has also helped demand, along with fluctuations in the consumer sentiment index.
In fact, Artlyst reported a international art sales grand total of $64 billion for 2012 alone. What might catch your eye is the part that the art market size has grown over the past few years, despite numerous economic pitfalls. From a 2009′s low point of $39.4 billion, the industry reached European Fine Art Foundation's 2011 sizing up of the market at $60.8 billion.
When it comes to objects of enduring historical significance or souvenirs of aesthetic accomplishment, geographies like China or Britain are popping up in the radar. Here, global exports for 2012 were found to be up by nearly 40% at just under £4.5bn, with USA staying as Britain's most important trading partner and, with Switzerland and Hong Kong perching up at second place. Note how Singapore, home to a nascent freeport, witnessed an 18% rise in pictures exported from the UK and imports of pictures from Russia rose by almost 60%.
Exports of pictures to the US, which broke through the £1bn barrier in 2011, went up by nearly 50% to pass £1.6bn in 2012.
From Carlos Slim's museum collections to diverse markets like Brazil or Australia, old can literally be turning into gold. Brazil notched some £28.7m in picture exports from the UK as Australia saw a 75% rise in picture exports from the UK, accompanied by Norway, as a significant player in both picture imports and exports.
In 2012 alone, Antiques stood at £602.5m. These are objects over 100 years old. As to pictures, prints, sculpture, any age i.e. Fine Art, the export figure was £3865.6 m. The exports of Antiques to USA were +17.3% , to Australia about +13.7% and to Switzerland some +139.1%. For pictures, the figures respectively came to +47.8% (US), +75.0% (Australia) and +36.9% (Switzerland)
Be it nameplates like Christie's, Sotheby's, Phillips and Bonhams or Droit de Suite (a royalty which artists receive when one of their original works of art is resold by a dealer or auctioneer); there is a clear smoke billowing that what you may consider junk today can actually be worth many bucks and auctions some years down the line.
More than a wallpaper
When auctioneer Gilligan anticipated selling a 1969 Ford Mustang this April for six figures, possibly as much as $200,000, he was not latching pies in the air.
Only a couple of days back some Vintage phones dialed in as much as 6 k pounds at a Midland auction.
Few weeks back, a trio of 1960's Fords, from the rock 'n' roll era, made their way into the Charterhouse June classic car auction at The Royal Bath & West Showground at Shepton Mallet.
Another news update in DigitalSpy in April turned the page on X-Men #1, Amazing Spider-Man #20 and an early appearance of Thor in Journey into Mystery as a Wolverhampton auction house announced a sale of rare vintage comics when Cuttlestones laid their hands on Gold and Silver Age comics, and some well-preserved publications by DC, Marvel, Atlas, Charlton, ACG and Tower Comics
You know what the sales manager gushed about?  As quoted – The comics and magazines have been exceptionally well preserved; kept in individual bags so that they are in almost pristine condition. The gentleman who amassed it was obviously a true collector and knew exactly what he was doing; comics of the era from which the majority of examples date were printed in far smaller runs than they are today and are rare in any condition; let alone as good as this.
Paintings appreciate and have been brushing sleeved with real estate and gold investments for their ROI value and steep graphs. But if you are not exactly a connoisseur, all you have to do is scrub that bronze glass for some patient years till it turns to silver. When they say that a thing of beauty is joy forever, they might have meant joy to have any flavor, even that of materialistic high.
Things once considered dump-ready morphed into vintage items for those who knew that while cheese smells with time, wine only grows richer.
Makes you wonder less why Keith Harding bought the 600cc Norton Dominator in 1976, found his vintage motorcycle stolen from his mother's garage. He was hoping it would fetch £9,000 in a fully restored version.
Today, anything from a tottery car, a spavined pen, to a Hollywood snap, a frazzled diary etc can be as much of a collectors' item as a rare oil painting
Have some patience and segregate such beauties away before the next kabadiwallah's appointment. You never know what value an old worthless-looking object may hold for someone! Some antique lovers are ready to give their limbs for something that is priceless just because it has become so rare.
You surely do not need the limbs, but would it hurt to see your dust-gathering floppy disk join the hall of honour at someone else's palace? At a price you want?
As to how Lambrettas are doing, did you hear that Paul Proudfoot, now aretired grandfather,who gave up his beloved scooter to buy a family car in 1968 some fifty years back, finally managed to drive his beloved Lambretta scooter this May?
As reported in Walesonline, the scooter has made him go over the moon, more so as he was looking on eBay and found the price tag ranging from £1,500 for rusted wrecks to £3,000 to a 'do it up' model.
A retirement gift from his colleagues, this Lambretta 1965 LA 150 Special scooter was incidentally the machine he cruised round on when he was 17.
If we may repeat, when he was 17!