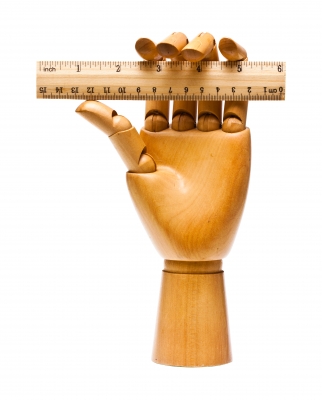 A 23 pc drop – not on calls but in CO2 emissions; 2400 tonnes of e-waste recycled, 170 millions pushed towards paperless bills: Airtel has been up to a lot than just adding networks
MUMBAI, INDIA: On one hand it has accelerated 1000 villages on the cashless-route across India, and on the other hand, it has nailed as much as 81 per cent reduction in CO2 emissions across network infrastructure in the last five years (well, the figure for the last financial year alone is 27 per cent).
Among other numbers that it is announcing with a drum- roll (Like doubling of mobiles sites in just two years: wherein it has deployed 180,000 sites), it is simultaneously talking of a 23 per cent reduction in CO2 emissions per square feet in its facility, with a 9 per cent reduction in CO2 emissions per rack in data centre operations against 2015-16. Both the report-cards – being flourished with same pride.
That's Airtel – today. The Airtel girl may be promising other Wow moments on the TV during commercial breaks but it feels that Airtel has been equally busy bringing breakthrough relief to the country in small and big ways.
The Telco major has turned a new leaf this year and added digital literacy to its list of causes, which interestingly touch the tangents of its core business-side impact as well. It has been enabling Airtel Payments Bank accounts with over 250000 banking points and onboarding merchants who accept digital payments; but at the same time, has saved over 1280 million sheets of paper since FY 2011-12 on paperless billing initiatives.
In the same vein, it has adopted Aadhar-based instant verification process which it explains as secure and one that eliminates paperwork and has managed to recycle 2400 tonnes of e-waste and refurbished over 500,000 direct-to-home set top boxes. Some 32.7million such paperless Aadhar-based acquisitions were completed last year.
Airtel also tells us in a press update that more than 1200 tonnes of paper have been saved since FY 2011-12 with the paperless billing initiative, with over 170 millions having opted for e-bills and 191 tonnes of paper was saved across facilities.
What's particularly interesting here is the way business and responsibility are intersecting. The company adds that it will contribute INR 100,000 for every 0.01 per cent increase in call drop rate beyond 1.5 per cent/ month against the TRAI prescribed limit of 2 per cent. The amount will be contributed towards education of the under privileged. It also claims of having benefitted over 3.8 million farmers through the IFFCO-Kisan Sanchar Ltd by undertaking mobile-based agriculture awareness.
It has pioneered with Airtel Payments Bank, which it tags as the first payments bank in India, which further consolidates the government's agenda of digital payments and financial inclusion.
In short, Airtel's India Sustainability Report 2017 gives a new ring to the company's sustainability initiatives and future vision, with detailed insights into how the company successfully leveraged its wide network & distribution; and how accessibility and affordable services are being experimented as the new levers for societal empowerment and company's ecofriendly initiatives (from what the company states).
If 1.3 million liters of diesel can be saved in network infrastructure, while goals to reduce carbon footprint by 70 per cent and add 160,000 new base stations by 2020 can transpire at a Telco giant that has incidentally doubled mobile network over last two years (that now covers 95 per cent of India's population); there is less and less doubt going forward that business dashboards and social dartboards need not be necessarily orthogonal.
Just rolling out India's first Open Network to set new benchmark in transparency with customers, as professed by the company, can be good enough for reasonable contributions to society. As Gopal Vittal, MD & CEO (India & South Asia), Bharti Airtel explains, "As part of our governance DNA, we attach a deep sense of purpose to the way we conduct our business and ensure it has a positive impact on all stakeholders. Being a responsible corporate citizen, we have implemented a host of sustainability initiatives across the organization and remain fully committed to building on this strong foundation."
Here's hoping that future report cards will continue to hum the cheerful signature Airtel tune on more and more frontiers and give the girl a lot more to talk about and promise on.