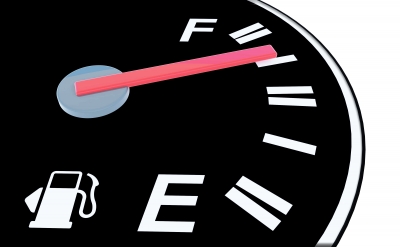 With more and more companies over-hitting the prescribed line of CSR Budgets, and surveys pointing at a striking jump in CSR spends, are we finally getting the CSR mandate out of the trunk and on the real road?
One survey tells us that over 60 per cent of the surveyed companies there reported 100 per cent or more utilization of CSR funds. Another one talks about an 11 per cent uptick in overall spends and 15 per cent rise in the average spend per company.
There is yet another one that shows actual CSR spend rising by 20 per cent YoY. From Nasscom to KPMG to NGOBox, pom-poms seem to be out and the general air is cheery, bright-eyed and bushy-tailed.
So has India Inc. finally pushed the pedal for CSR activity in India?
Let's take the KPMG count first. In India's CSR reporting survey 2016 that combed CSR reporting of top hundred (N100) listed companies as per market capital, turns out that companies committed INR 7355 Cr. to be spent on CSR; and that is notable because as per the Act, N100 companies are required to spend INR 7233 Cr. (reckoned as per Section 198 of Act). There is also a significant increase observed in clearly disclosing the project direct and overhead expenses by almost 50 per cent. That, when compared to the previous year, spells a better financial monitoring of projects by India Inc.
This week at the CSR Leadership Conference (CLC), NASSCOM Foundation also revealed that the Industry has widely accepted the 2 per cent CSR rule with a trend of more companies coming out openly to declare 100 per cent (and plus) utilization of their CSR money for 2016-17. In partnership with Goodera the Foundation has drilled into actual CSR activity in India Inc. and shows some positive tides in the report Catalyzing Change.
The first thing that gets your attention there is the spurt in number of companies spending 100 per cent and above of the CSR funds, among both MNCs and Non-MNCs. This figure is a ruddy 61. 6 per cent – Yes companies that reported spends of 100 per cent or above their prescribed CSR budget. This includes 63.3 per cent of the MNCs and 68 per cent of the Non-MNCs.
Petted Areas vs. Orphaned Causes
If we zoom the lens closer to how this spend is sliced, KPMG noted that during the current year, the health, sanitation and education sector accounted for the 63.74 per cent (going northwards by 14 per cent against last year's lot), and the rural development sector raked in 12.34 per cent.
The health and education sector appears a universal favourite with KPMG indicating 90 per cent companies that have spent the allocated amount towards health and education. NGOBox data too shows 1/3rd Of CSR Fund spent on education projects and another 1/3rd on rural development and healthcare projects. In Nasscom Foundation survey's too, dominance of Education as the top focus area of companies' CSR activities (especially in MNCs) is hard to miss. As many as 76 per cent of MNCs reported highest CSR spend on Education. Other MNC focus areas went with Hunger & poverty (12 per cent) and Gender equality (18 per cent).
What about the remaining sectors then? Why was slum development, as per KPMG's ladder, at the bottom of the list (given company by PM relief funds and art and culture)? These three areas together garnered interest from only 10 companies out of the top 100. Are companies not leaning too much here for execution reasons or are NGOs and interventions not pushing the neglected areas well enough?
What also jumps out is how MNCs are tightening liaison with government to tackle developmental issues and as many as 43.3 per cent of participating companies confirmed working with the Central/State government in their socio-economic projects for 2016-17 – as Nasscom Foundation unearthed. Now that's some development.
Count me out please
So what about the ones who, sat on the fence, or worse, never entered the field?
KPMG picked six per cent companies having a lower CSR budget outlay than the prescribed 2 per cent. The figure was not far off with Nasscom Foundation's survey too – five per cent (that reported a spend of less than 50 per cent of their CSR budget). While under-spending has been a big concern since the advent of CSR budget in India, the report is reckoning it to be a rare condition.
Estimates from NGOBox CSR data of financial year 2016-17 that parsed numbers of 100 BSE listed companies noted 36 per cent companies not meeting the CSR compliance (Good news- this Number was 44 per cent in FY 2016).
Scaling up of activities, multi-year and long term projects, difficulty in the identification of appropriate partners, exploring new opportunities and areas of intervention and delay in planned spends are some reasons that came up in the KPMG study by companies for not being able to spend 2 per cent towards CSR. Thankfully, 48 per cent companies were required to specify the reason for not spending the amount, of which all gave an explanation.
Other concerns that may be holding both spends and white-boards back can range from incomplete internal processes, confusion about focus areas, execution hassles, and inability to see the whole bucket through. It is remarkable how there were cases spotted where companies had committed CSR fund to partners, and even released initial tranches of fund but the potholes left by implementing partners with inability to spend the CSR fund and the delay in realisation of this situation by companies left the financial year slipping by.
The Fine-Print is, albeit, not black
It is surprising to observe that the number of projects shrunk by 33 per cent from what KPMG gathered and that translates into more and more corporates having started more focused projects and measurable outcomes rather than spreading too thin through multiple projects.
KPMG also hints that 18 per cent companies are all set to carry forward the unspent CSR amount this year and that is noteworthy because it is, apparently, beyond the Act's requirement.
What is also fascinating to note if we swing to Nasscom Foundation's survey is how smaller sized companies (turnover below INR 100 Crore) seem to be proactively pushing CSR initiatives with full utilization of prescribed budget: If 57.57 per cent of large companies, and 53.3 per cent of medium companies are seen spending 100 per cent of CSR funds, an impressive 72.7 per cent of small companies are doing that too.
Now that NASSCOM Foundation has further called for a collective CSR focus towards 'Human Centered Innovations', it is time to celebrate the cheer and move forward with a more comprehensive, candid, consistent and cognizant CSR drive.
For now, the CSR rim is leaving tread-marks worth following. Getting a good grip on this lane, are we?